What is Facility Maintenance?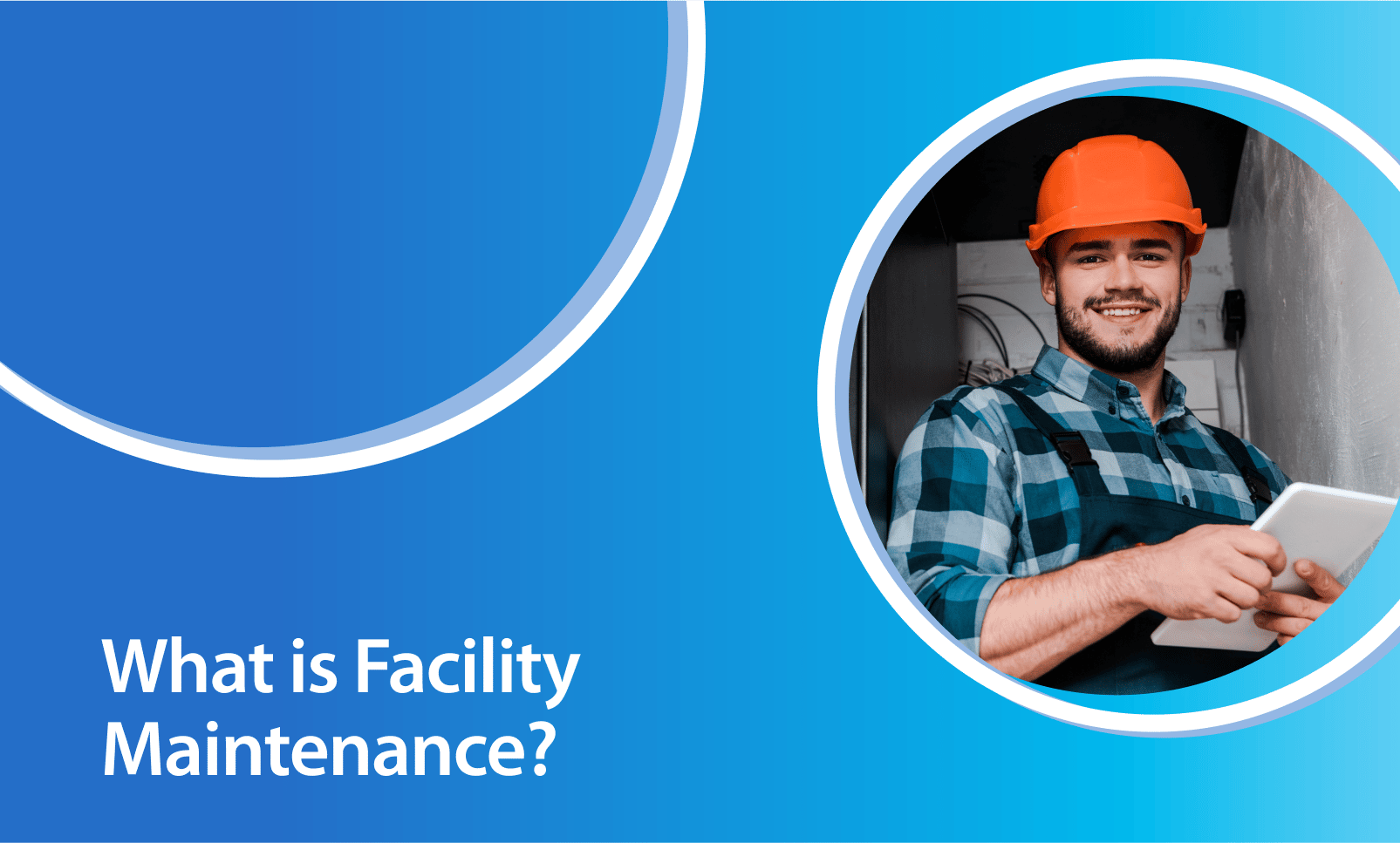 Facility maintenance focuses on the people, processes, and platforms you need to get the most out of a commercial facility's infrastructure and physical assets over the longest period. Therefore, proper facility maintenance is the joy of every facility manager.
With proper facility maintenance, you get to avoid, on average, 44% of unscheduled downtime is caused by aging equipment, as per a recent study.
Proper facility maintenance doesn't just stand between the uninterrupted running of your facility and equipment life. It also affects production time, capacity, and overall costs of running your facility. Let's dive more into this topic and see how you can significantly increase your facility's uptime.
What Does Facility Maintenance Include?
Facility maintenance ensures that all assets, structures, and areas within or around the facility operate at maximum efficiency and safety. These include hospitals, schools, restaurants, gyms, hotels, warehouses, manufacturing plants, and office buildings.
Typically, facility maintenance will cover:
Building systems which includes plumbing, electrical, fire suppression, and elevators

Facility assets such as office equipment and HVAC

Surroundings which includes landscaping, grounds, snow removal

Infrastructure which includes paint, doors, windows

Facility maintenance technicians can handle the work directly. However, most facilities manager prefer hiring a third-party to provide more specialized services, such as working on fire suppression systems and elevators.
Use of Technology
Most facilities managers use facility management software to automate facility maintenance alongside facility maintenance strategies.
There are several facility maintenance strategies, split into two major categories. These are proactive maintenance strategies and reactive maintenance strategies. The most common strategies in these categories include preventive and reactive.
Preventive Facility Maintenance
Preventive facility maintenance takes place to reduce equipment downtime, lower maintenance costs, improve the lifespan and efficiency of the facility's assets, and improve safety.
Doing proper preventive facility maintenance reduces the number of reactive maintenance you have to perform annually, which reduces your facility maintenance budget in the long run.
Reactive Facility Maintenance
Reactive facility maintenance involves responding to equipment downtime when they occur to restore normal operations. This is unlike proactive facility maintenance, where you anticipate equipment issues ahead of time and attempt to prevent them.
Reactive maintenance benefits most businesses financially in the short term since you only have to pay for the service when equipment fails. However, it can have huge ramifications caused by interrupted services, making it unsustainable in the long run.
Facility Maintenance vs. Facility Management
Despite being used interchangeably, facility maintenance and facility management are two different concepts. However, they do have some sections that overlap.
Facility management focuses on facilities managers who keep a facility running, profitable, and efficient. These individuals support the equipment and workers in the facility. Facilities managers also plan the future of workers, equipment, and infrastructure in the short-term and long-term.
On the other hand, facility maintenance involves keeping the facility operational, maintained, and efficient. It focuses on the processes of maintaining the facility, its tools, and equipment.
Facility maintenance may sometimes overlap with management, especially when there's high employee turnover, lots of heavy machines, and disruptions to the status quo.
Facility management, however, often encompasses facility maintenance. For instance, a facilities manager may oversee the maintenance of a building or a maintenance team while also handling building administration tasks such as cleaning or housekeeping.
Why is Facility Maintenance Important?
Some of the benefits of applying facility maintenance in a commercial facility include:
Increased lifespan of the facility assets

– regular inspections and maintenance of an asset's facility ensures that it's operating efficiently and has an extended lifespan. You get the most gains using the preventive maintenance strategy.

Reduced downtime –

preventive maintenance keeps equipment and assets online for longer, reducing downtimes.

    Optimized workflows and cost tracking –

modern

CMMS

automate facility maintenance, making it easier to optimize workflows in the facility and track costs, unlike old, paper-based systems.

Tenant satisfaction –

if a facility's daily operations run smoothly, the tenants are more likely to be satisfied and work more effectively for the organization within the facility.

Better focus on other priorities –

once you've implemented a proper facility maintenance program, you can focus on other business areas such as investing in new technology, employee engagement, or scaling the business.
How to Maximize Your Facilities' Maintenance Operations
No matter the facility maintenance strategy you adopt, you need to maximize maintenance work operations to get the most out of the selected system. You may need to upgrade your equipment and assets for long-term success and efficiency. More efficient models of equipment and assets make maintenance easier and more cost-effective.
You should also consider optimizing your technology tools to optimize your facility maintenance operations. The ServiceChannel platform offers great tech solutions for this purpose. You can use the tools to simplify complex maintenance plans, make audits, and get on-site procurement to keep the facilities supplied.
[/et_pb_text][/et_pb_column][/et_pb_row][/et_pb_section]