The Benefits of Cloud-Based Facilities Management Software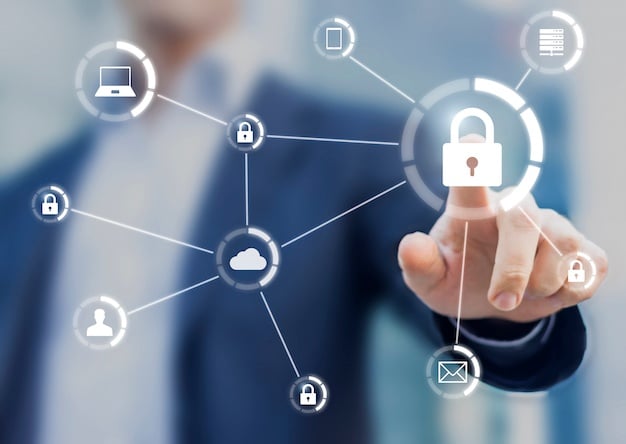 Facility management system software (FM software) is designed to help you manage your organization's facilities more effectively and efficiently. With a variety of facility management automation tools at your disposal, you can save on maintenance and replacement costs and reduce energy consumption. Through the software's reporting and analytics tools, it's easy to manage preventive facility maintenance, optimize energy consumption, and lower overall operating costs associated with day-to-day businesses functions.
While many facility managers tout the value and benefits of using cloud-based facility maintenance systems, the vast range of options can make it hard to know which one is right for your organization.
When looking for cloud-based facilities management software, there are two overarching factors you should consider. The first is whether a cloud-based FM software solution will increase productivity. The second is whether it will result in significant cost reductions in your business operations and increase your overall ROI.
Benefits of Cloud-Based Facility Management Software
One overarching benefit of a cloud-based facility management solution is that facility managers can integrate multiple servers across geographical locations, collect data, and track maintenance for a real-time view of the entire operation. A cloud-based solution is flexible and reliable, and it offers numerous benefits for any type of organization. It's an ideal way to manage assets for real estate management firms, property management companies, large retail chains with multiple facilities, and a single, large hospital or manufacturing plants in one location.
Here are the key benefits of using cloud-based, facility management systems and software solutions, no matter the size of your company or the number of assets you have.
Improved facility security
When it comes to the security of your facilities, the best facility management software is cloud-based, which is far superior to web-based and on-premise solutions. Utilizing top facility management software that's based in the cloud means that your organization's data is held outside of your IT networks, where backups of critical servers can be recovered in minutes on a shared or private cloud host platform. This level of data security offers a much faster route to disaster recovery. Even within normal situations, cloud-based facility management software solutions significantly reduce the impact of threats on your IT department.
Reduced asset maintenance and repair costs
An integrated workplace management system is one of the best ways to reduce equipment maintenance expenditures. Reactive maintenance that only addresses issues when they cause a problem is a major expense for many businesses. A cloud-based maintenance management system keeps track of maintenance schedules and provides you with essential asset data in real time to help you identify issues before they lead to malfunctioning equipment, down time, and expensive repair bills. Easy to use software works with your existing systems across locations to help you extend the operating life of your equipment through scheduled maintenance.
Optimized energy consumption and ensure compliance
Scheduled preventive maintenance not only extends the lifespan of your physical assets—it also keeps them operating at the highest possible energy efficiency. Poorly maintained equipment of any kind loses its efficiency over time. Dust buildup, loose screws, worn-out belts, and lack of proper lubrication are all signs of neglected equipment that's probably using far more energy than necessary—and heading for frequent or major repairs. Using a cloud-based asset management platform to track and manage facilities maintenance lowers your energy expenditure and helps your facilities stay compliant with your company's energy goals, your country's legislation, and ISO standards.
Cloud based maintenance software can also help your facilities managers make better business decisions through real time data collection and data analytics.
Full Remote Access via Secure Login
In today's fast-paced and digital workplaces, it's fairly common for facilities managers to be in the field during regular work hours. Cloud-based software is accessible on both desktop and mobile devices from anywhere in the world. As long as there's a stable internet connection, facilities personnel can log in securely to get a bird's eye view of all maintenance tasks—and efficiently manage the building operations remotely with the highest level of access control and data security.
Streamlined Processes and Improved Productivity
Cloud computing is a cost-effective solution for streamlining processes like facility scheduling, maintenance requests, administrative tasks, data migration, and asset allocation. Since cloud-based FM software can be accessed from anywhere, at any time, it enables real-time collaboration among maintenance teams, allowing multiple users to access and update information simultaneously, improving communication and the efficiency of day to day operations. Employees have the flexibility to work and collaborate remotely without time, cost, or travel restrictions. Similarly, employees working in the field can streamline processes for reviewing status updates on work order requests. A few benefits of this improved productivity and collaboration include:
Improved operational efficiency
Higher level of customer satisfaction
Streamlined work order processes
Reduced repair and maintenance costs
Automated routine requests and maintenance workflows
Faster time-to-resolution
Automatic System Updates
Unlike on-premises software, cloud-based facilities and asset management software provides automatic updates and streamlines maintenance processes without the hassle of added installations. Not only does this result in a smoother experience for the user, it also significantly reduces the amount of work for the IT department. Instead of having your IT team establish and maintain an enterprise or facility management software solution, cloud-based software shifts that responsibility to the software provider. This allows facility operations teams to immediately benefit from the provider's latest features without the disruptions and costs traditionally associated with legacy enterprise space management software.
ServiceChannel FM Software is Best in Class
ServiceChannel's cloud-based facilities management software organizes and manages all aspects of your facilities efficiently and effectively. Our robust expert support team is always standing by to help with any software challenges that might arise, while providing informed resources that keep you up-to-date on the latest news and advancements in the world of FM.
Learn more about leveraging cloud-based facilities management technology within your organization.
Cloud-Based Facilities Management Software FAQS
What is cloud-based CMMS?
CMMS stands for Computerized Maintenance Management System, a software application designed to streamline and automate facility maintenance, including work order management, asset tracking, preventive maintenance scheduling, inventory management, and reporting. A cloud-based CMMS means the software and data are stored and maintained on remote servers provided by a third-party service provider—facility management personnel access the CMMS through a web browser or dedicated mobile applications, eliminating the need for on-premises infrastructure.
What is CAFM software used for?
Computer-Aided Facility Management (CAFM) software provides tools for space management and tracking within a facility, including floor plans, seating arrangements, and occupancy data. It helps organizations optimize space utilization, plan relocations or renovations, streamline facility operations, and track lease arrangements. It also offers very basic features for managing facilities maintenance, but not as comprehensive as CMMS.
What is the difference between CAFM and CMMS?
While CMMS is specifically designed for managing all things facility maintenance, CAFM focuses on the broader management of the facilities, including space management, move management, asset tracking, and workplace optimization. It helps track and manage all the data about physical spaces within a facility for optimal space utilization.
Which software is best for system maintenance?
The best software for system maintenance depends on various factors, including the specific needs of of your organization, the scale of your operations, your budget constraints, and how users manage the facilities. It's important to evaluate different software options based on your unique circumstances. ServiceChannel can help you evaluate your options and make the decision that's best for your needs.
Learn more about leveraging cloud-based facilities management technology within your organization.