6 Facilities Management Metrics To Track to Showcase Success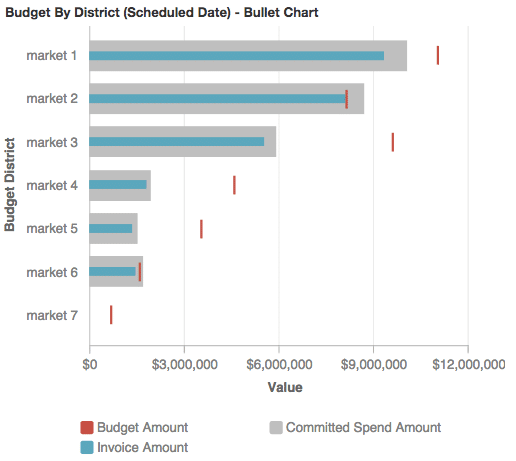 You can't turn anywhere without hearing something about data and its growing importance to companies in every sector.  For many functional areas, data capture, analysis and FM reporting has long been an inherent part of the job.  But for others, moving to more of a data-centric mindset is somewhat new.
Whether the push has come from the top, via the CFO, or from the field, facilities management is one of those functions that's been moving aggressively to use data to improve business decisions, cut costs and improve performance.  There are a number of operational metrics that facilities managers use to improve the quality of services and make smarter decisions.
Whether it's a quarterly meeting with the CEO, a check in with your boss, or a colleague in passing, you never know when someone will ask to "show the numbers." Here are 6 facilities management metrics you should be regularly tracking.
1. Work Order Response Time
Work order response time can provide FMs with insight into the average amount of time it takes to find, report, work, and complete a given work order. Once you've tracked these times for a while you can begin to set goals for work order completion. Perhaps for critical repairs, your goal for repair time is significantly shorter than less important equipment. Maybe it depends on seasonality. Whatever the reason, tracking these response times can help FMs plan more proactively in the future. 
2. Backlog of Deferred Maintenance
The backlog of deferred maintenance and work orders is another important metric to track. In general, your backlog should consist of non-critical work orders only. If not, this could be a sign of not having enough resources, whether it's the number of employees on your team, budget allocated for repairs, etc. 
3. Ratio of Planned vs. Reactive Maintenance 
Facilities managers should also be tracking the percentage of planned maintenance versus reactive maintenance. For example, a work order that has been scheduled vs. an HVAC system that has suddenly shut down. This ratio is calculated by dividing the amount of scheduled maintenance cost by the amount of on-demand maintenance costs. In general, the industry agrees that 50% or more of your total maintenance should be planned. 
4. Energy Use Per Asset
By tracking the energy used per asset or unit can help identify potential malfunctions or breakdowns for a given asset, and help plan more proactively in the future. If you notice that one asset continues to breakdown each quarter, you can plan for this by scheduling repairs for this asset in advance. Additionally, if you notice that an asset suddenly increases in energy use without a good explanation, this could be a sign that this equipment is on the verge of failure. 
5. Average Repair Time for All Tasks
Another metric FMs should be tracking is the average repair time for all tasks. Knowing this metric is important not only for your team that needs to plan their time appropriately, but for the customers who are affected by this malfunction. By knowing  approximately how long it will take to repair something, you can better communicate when you expect things to get back up and running and avoid a negative customer experience. 
6. Actual Facilities Costs vs  Budgets
One metric that increases financial visibility for both FMs and CFOs is Actual Facilities Costs vs Budgets.  While not as widely used as it should be, this metric is cited by more and more of our customers as one that's had a positive impact on their businesses.
This type of data shows how the repair & maintenance costs you've incurred compare to what's been budgeted.  Best practices make this data available on a monthly basis, as well as sorted by trade, region, category, location, etc.  The more granular you can be with you costs, the more actionable the data will be in your analysis.
Here's an example detailing, per market, what's been incurred, what's been invoiced and what's been budgeted, for a given time period.
How CFOs and Facilities Managers Can Turn Metrics into  Smarter Decisions
 With the right metrics at your fingertips , both you and your CFO can stay on top of facilities costs and know exactly where you stand.  This will help everyone in your business plan more proactively and keep you in the know about your department's spending and whether things are Iunder/over budget.
ith this type of data can you be in a position to proactively alert management and your finance colleagues that there may be a need for additional funds (e.g due to unforeseen equipment damages) or that due to operational efficiencies, there are unused funds that become available and can be shifted to other priorities.
"We used to set budgets once a year, and then wait months after the year's close to see how our expenses matched up at any level of detail.  After we started tracking costs across our different trades and locations to our budget, we could quickly see where the problems were before things got out of control.  Tracking this data and getting ahead of what was happening really eliminated a lot of painful year-end discussions!"
– Area Facilities Operation Manager, National Consumer Electronics Company
Final Thoughts
Now, more than ever, data is a part of everyday life for facilities management and it is expected that key metrics are being tracked. Whether its energy use per asset, work order resolution time, or the ratio of planned vs. reactive maintenance, all of these metrics will help you work smarter and make better decisions in the future. Only with this type of data and analytics can you properly discuss with your CFO how best to plan and budget for the next period at the requisite level of detail.
Ready to learn more about facilities management metrics? Download our free ebook, 8 Financial Reports Every Facilities Manager Needs (and Every CFO Loves), today!