5 Considerations for Creating an Effective In-Store Customer Experience Strategy
Despite the doom-and-gloom headlines, the brick-and-mortar model is still the foundation of the retail omnichannel strategy. In fact, it may be surprising to learn that brick-and-mortar retailing is substantially larger than e-commerce sales and that the gap may be widening. A contributing factor is that 98 percent of the uber-connected Generation Z still prefer to shop in actual stores, according to a recent study conducted by IBM and the National Retail Federation.
The point is that successful retail cannot be a "one-stop-shop" for many, if not most, non-commodity goods such as clothing and other wearables. For these products e-commerce simply cannot replicate the benefits of an in-store experience, where you can touch and try on items, receive personalized help, and take home purchased items immediately.
What today's shoppers are looking for then a customer experience that blends the speed and convenience of digital with the high touch, personalized service that expert retail staff can provide. The ability to deliver this personalized, seamless, and convenient shopping experience, from online to in-store, will be the ultimate success factor for retail in this age.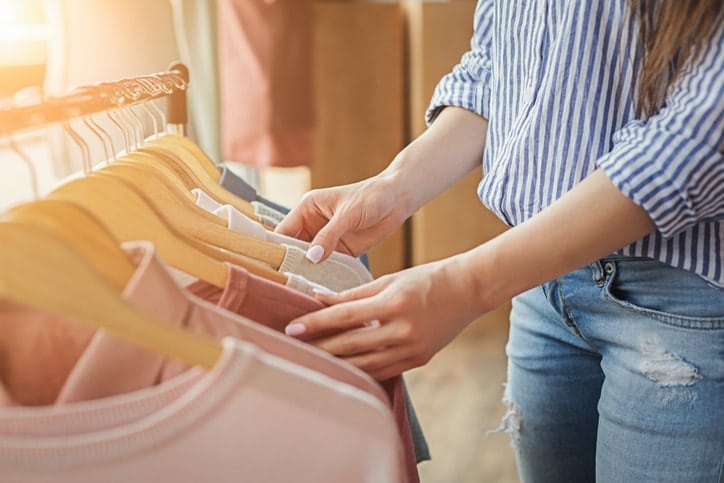 In this post, we'll take a look at five elements modern retailers need to consider for their customer experience strategy:
1. Do You Understand Who Your Customers Are?
The baseline of every great customer experience strategy is knowing who exactly your customers are. This means understanding who comes into your store, their concerns, and their motives.
Developing buyer personas is the first step of this research process. It involves creating 1-5 personas of your customer base who represent real people. For example, yours could be 28-year-old Kate, a savvy shoe-lover who is a frequent shopper at Cole Haan. You will want to include as much detail as you can about your buy persona's interests, needs, etc.
The goal is to develop empathy and understanding for your target profile and ensure there is a common understanding of their demographic profile and behavior among stakeholders. It is once you truly know who you are serving that you can start to develop a strategy that will best serve their specific needs.
Additionally, with emerging technologies such as artificial intelligence and facial-recognition software, retailers will take the concept of "knowing their customers" to a new level. This points to the ability that retailers can execute their buyer persona strategies in real-time.
2. Is Your Shopping Experience Omnichannel?
Now, more than ever, consumers are using a multitude of touchpoints to interact with brands, whether it's viewing products online, downloading offers through a rewards app, or sharing their purchases on their social media feeds. A Harvard Business Review study pointed this out, revealing that of the 46,000 shoppers it surveyed, only seven percent were online-only and another 20 percent were in-store only, while 73 percent said they like to use both.
Having a consistent brand experience throughout the buyer journey is an expectation among modern shoppers. Here's one application: retailers can create a seamless experience by integrating online shopping carts and in-store items. Customers create online wish lists that, when they visit a store, associates view on their own in-store device. Associates then point customers in the right direction or suggest similar products. All of this helps to maintain a seamless shopping experience.
A strong omnichannel strategy should ensure customers have a coherent and unified experience across multiple platforms. This will involve planning across departments so that everyone is on the same page – this is key for brand consistency.
The CIO and IT department need to be in the loop with what new technology will need to be implemented, as well as the facilities management and operations team who will be leading the use and upkeep of these assets.
3. Have You Integrated Technology into Your CX Strategy?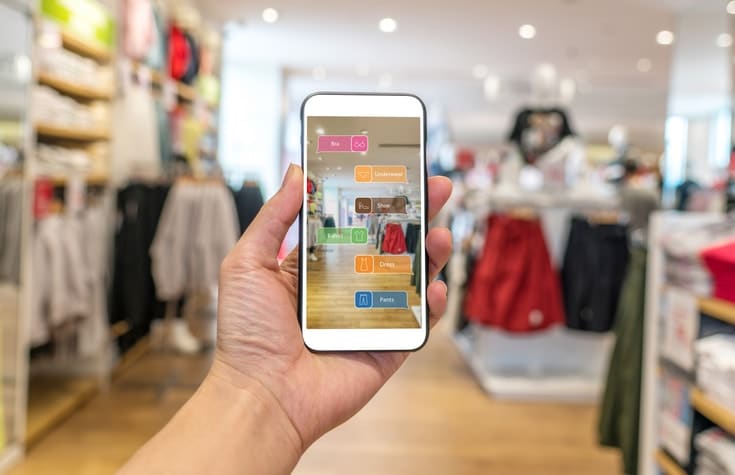 Consumers are using technology in almost every aspect of their daily lives – your store should reflect the technology-centric world we live in. With an influx of new technology dedicated to improving sales and services processes, those involved with ensuring a positive customer experience should realize the powerful benefits that technology can bring to the customer experience.
It's becoming a common sight to see associates utilizing touch tablets that serve a variety of functions. With the ability to look up personal info about the customer—including past purchases, reward points, and more—these tools work to create a personalized experience for the customer.
Behind-the-scenes store maintenance can also benefit from technology integration. Let's take seasonal weather as an example. There are a number of problems that unpredictable weather can bring, including unexpected amounts of snow that make walking and parking conditions around your facility dangerous if not removed swiftly.
IoT-connected FM technology can recognize potential issues ahead of time, automatically submit a work order, and ensure that a contractor comes before customers are impacted. With this kind of visibility and insights, the world of facilities management will dramatically change in how it operates and tackles issues that arise, and your customers' in-store experience will be better because of it.
4. Are You Considering Brand Uptime?
Brand uptime is the concept of conscientiously maintaining stores to project a consistent and positive image. While often considered an afterthought to creating unique and flashy customer experiences that stand out among competitors, the truth is store cleanliness, atmosphere, and top-notch customer service are just as important to your brand value.
For instance, each time you enter a Warby Parker store you can expect to have the same brand experience. Whether it's a local store or on the other side of the country, customers want prices to be consistent, cleanliness top-notch, and store layout similar across locations. One store that does not meet these standards has the potential to spoil your reputation.
The way your infrastructure is perceived, whether positively or negatively, directly coincides with how your customer experiences the brand, and as a result, how financially successful that brand will be.
The unsung heroes that make this experience possible are the facility management team. From the installation of unique store displays to regular HVAC maintenance, their work has a significant impact on how customers perceive your brand and what sort of experience they have.
With the proper FM software and processes in place, you can be assured that no problem goes unnoticed and customers have a consistent brand experience each time they enter your store.
5. Are You Optimizing Customer Flow?
Customer flow refers to how comfortably and efficiently your customers are able to move about the store. From browsing products to using fitting rooms and waiting in checkout lines, store flow can have a huge impact on the mood of your customers and can determine how long or short they want to stay shopping.
In a world of instant gratification, we've all felt that wave of disappointment upon seeing a long checkout line. One way to avoid this is with alternative checkout methods. In many retail stores you will see employees walking the floors and running customer transactions on the spot, not only saving time but opening up space that might otherwise be taken up by a checkout counter and long lines.
The last thing you want is for customers to see a long line and decide to leave before making a purchase. Perform an audit of your assets and store layout to determine how to optimize the space.
Final Thoughts
Customer expectations for in-store experiences are higher than ever. Word-of-mouth travels quickly and your brand's reputation is dependent on each touchpoint and association consumers have with your brand.
Take the time to understand your customers, their motives and needs, and consider implementing technology that will help to improve your FM processes and in-store efficiency. When your company is grounded on a strong CX strategy, the benefits–from customer loyalty, higher retention, and increased revenue – are boundless.