When the Weather Outside is Frightful: How Facilities Managers Should Handle Winter Storms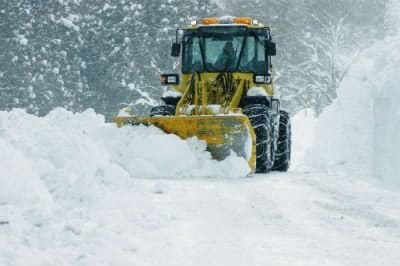 Winter weather can be harsh and unforgiving. Regardless of industry or type of physical location, the storms that form as temperatures drop are going to impact your operations.
Staying on top of everything that the storms bring with them is a challenge that all FMs face. Whether you find yourself at the center of a nor'easter or you are dealing with the residual effects, the right amount of preparation will make the winter, a season that is frequently the most stressful for facilities managers, a little less challenging.
Let's start by taking a look at how winter storms can impact your facility:
4 Winter Storm Effects that Impact Facilities Management
Winter storms present a direct and immediate threat to many businesses' ability to service customers effectively. Here are four effects of those storms that you should be mindful of when looking ahead: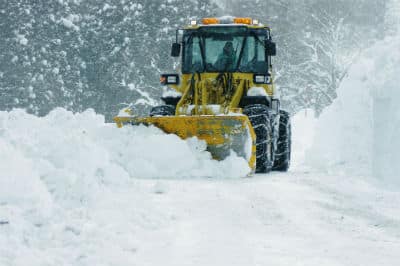 1 – Snow and Ice
In the event of a winter storm, you can expect the snow and ice to be the root of any significant problems. Regular upkeep and winterization will go a long way for reducing the chance that your operations completely break down. It's critical to start the removal and melting process as soon as possible, since the strain will only worsen as the snow piles up on the roof of your facility and ice covers the area surrounding it.
2  – Loss of Power
Staying open in the face of a winter storm becomes a lot harder – almost impossible – if the power goes out. The high winds that come with these storms can knock down power lines, and this is a problem that, truthfully, is out of the FM's control in some cases.
3 – Staff Availability
As the facility manager, you are just one piece of the puzzle. Other staff members are instrumental in putting your plan to work so that the facility is operating at maximum efficiency. A storm can make transportation a challenge, so there might need to be temporary changes made to your usual order of operations. This means more responsibility may fall on the shoulders of a concentrated group of employees who are able to get into work and attend to customers.
4 – Dangerous conditions
There is going to be some level of risk taken by any customer that chooses to visit your store, restaurant, clinic, building or facility during a storm. Snow, rain, hail, and high winds can present danger on their own. If piles of snow and slick ice surround your property, it's even more of a safety hazard for customers.
How to Handle a Winter Storm When It Hits
To minimize the damage and hazards associated with winter storms, you need to have the right preparation and response strategies in place:
Preparation Strategy
Managers who are adequately prepared for winter storms will minimize the risk for customers and maximize efficiency of the staff on hand.
For instance, facilities managers can employ software to deal with post-storm problems easier and more efficiently. As the team accesses damage from the storm, you may find several of your facilities need servicing – this sudden influx of orders is easier to handle with work order management software to keep track of everything.
One type of application that can prove particularly useful during the winter months is to provide your trusted contractors and service providers with the ability to generate work orders on their own for work like snow removal.  With so called 'contractor-initiated work order' mobile apps, a snow plow company can immediately get to work on your parking lot when the snowfall warrants it, without having to wait for a specific service request.  This way, you can be assured your building is plowed right away and not dependent on one of your team members to put in a request.
Knowing which service providers you trust and having open lines of communication with them will also be beneficial for you. Developing strong contractor relationships throughout the year (via fast invoicing and quick feedback) comes in handy when you need to make last minute plowing or HVAC repair requests.
It's also important during the cold weather season to have backup vendors in cases of a particularly big storm and your national or regional vendor is overwhelmed, or because your local vendor is overwhelmed.  In any case, having a solid backup vendor to service your locations, for any disasters or acts of god, is always a smart strategy.
Allocating enough of your budget for the winter season, so that all of this can be done without the additional stress of going over budget, is just as crucial. Otherwise, the costs of repairs and loss of revenue if closing has to take place will start piling up, much like the snow on your roof that could end up causing a leak.
Response Strategy
Maintaining your facility is a year-round responsibility, but with the winter months it becomes a costly battle. Tracking the weather and acting based on what you are expecting to happen requires prioritization. Where do you start? Building entrances and exits should be a priority, but you are going to need to have the correct equipment for rapid ice and snow removal on hand. Other key areas that will need to be cleared include:
Curbs
Drains
Parking lots
Lights and signs
Roofing
Final Thoughts
The winter is bearing down on us all, and keeping everything up and running during inclement weather is certainly a challenge. That being said, it's necessary to deal with the impact of storms so that customer can safely access your facility. With the right strategy in place to keep your facility up and running, you'll be ready to handle whatever Mother Nature throws at you.
Learn more about how facilities management software can help your business streamline and automate facility management during any season.