How to Improve Contractor Relationships with Service Automation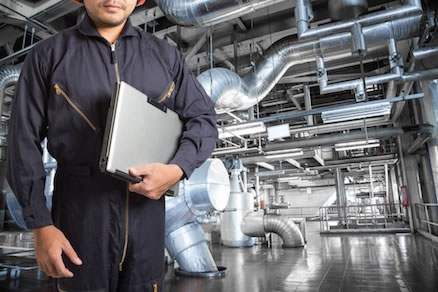 Facilities management is built on relationships— facilities managers and service providers must work together to create and maintain the best possible business locations. However, even though contractor relationships are extremely important for keeping facilities in optimal shape, they are often forgotten due to shifting priorities and busy schedules.
Creating and maintaining strong contractor relationships must be a priority if businesses want to optimize their facilities management processes. Technology can help; enter service automation.
Service automation helps organizations manage repair and maintenance from a single dashboard, streamlining processes like field work validation, risk management, planned and demand service requests, and proposals and invoices across all trades, categories and locations.
Service automation also includes contractor solutions that can help improve contractor relationships. Let's take a look at how:
Make the Contractor Sourcing Process Easier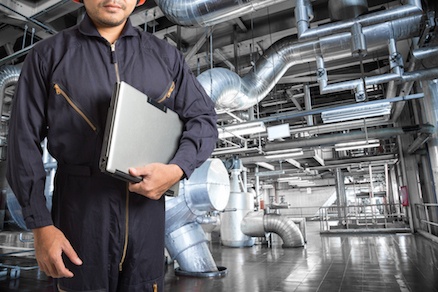 Comprehensive service automation platforms include directory features, supporting the easy input and widespread availability of contractor compliance data. This helps you by making it quick and simple to find the contractors you're looking for, and it also helps contractors by giving them a platform on which to easily present their credentials.
Typically, contractors have to provide their credential paperwork, such as certifications and insurance coverage, to each customer, in different formats, over and over. With service automation's contractor tools, this information can be input once, so contractors don't need to constantly present their credentials. It also eliminates paper-based inefficiencies and alerts contractors of any compliance updates they're missing.
Service automation's contractor directories streamline the sourcing process, both for you and for contractors.
Make Payments Quickly
Everyone can agree that timely, fair payment for one's work is right. Contracted service providers are no different, but oftentimes their payments don't reach them for some time after the work is completed. This is often due to the fragmented way invoices are sent and received, as well as payment processing delays on the other end. If your organization can streamline the invoice and payment process so that contractors receive their payments quickly, they are more likely to work for you – and prioritize your needs – in the future.
Service automation transforms payment processes from inefficient and paper-based to efficient and entirely digital. Using service automation, you can receive, review and accept invoices and proposals, and make payments electronically, as well as put automated approval processes in place under acceptable parameters.
Additionally, service automation can consolidate your payments across multiple contractors' invoices into a single one, making payment simpler both for you and for your contractors – as well as cutting your own payment processing costs. Contractors appreciate the payment speed and accuracy that service automation creates, strengthening their relationships with your organization.
Save Time and Enhance Security with Mobile Features
Contractors are busy— they have places to be and work to complete. To help increase contractor efficiency, employ service automation's mobile capabilities. By getting them in and out as efficiently as possible, you help them go about their days as easily as possible, satisfying them and strengthening your relationship.
Service automation utilizes mobile GPS and IVR features for automatic on-site check-in and check-out, taking the need to manually check-in and out at facilities off of contractors' hands and/or verification off yours. This saves them time, while also reducing the probability of human error, such as forgetting to check out.
Mobile apps can also provide a secure way for verify technician identify and enable location access on-site. Site access tools can provide a digitally-generated ID composed of a photo and scannable barcode that allows a technician access to a location for a specific job (i.e., work order) at a specified time. This lets location staff know whom to expect when and who's on site at any given time.
Additionally, contractors can use service automation's mobile features to record notes and attach photos to specific work orders. These capabilities help contractors save time by streamlining the inputting of information and helping them demonstrate successful job completion.
Contractors can also use mobile service automation to initiate work orders (under approved limits), giving them the power to address certain issues they uncover during their work. They don't have to wait for you to submit simple work orders and as a result, they can complete their work quicker. And importantly, issues that could harm the customer experience get resolved before any negative impact occurs.
Provide Objective Performance Feedback
We all want to know how we're doing; if we're doing well, we want to hear, and if there are things we could be doing better, we want to be aware so we can improve. Service providers appreciate when the businesses they work for give them feedback— just ensure any criticism is given constructively.
Service automation includes features that make the giving and receiving of unbiased, quantitative feedback simple. Performance is measured within the service automation platform, letting you monitor their work against KPIs, enforce SLA compliance, and track work results by location.
Contractors can monitor this platform to see the feedback you give them, helping them see where they are excelling, where they need to improve, and how they can be more competitive. Knowing how they're doing on an objective basis is valuable and the right kind of feedback can strengthen your relationship. Importantly, shared data-based performance discussions enable much more constructive reviews between you and your providers.
Final Thoughts
Improved contractor relationships lead to easier hiring, greater speed of completion and higher quality of work. Contractors agree; according to Roto-Rooter, a premier contractor of drain and plumbing services, working with service automation has gone a long way in improving its client communication, its strategic dispatching and its employees' overall results.
When you employ service automation, you not only streamline your own internal processes, but you help boost efficiency, savings and performance for your contractors. This makes service automation both a win for you and a win for them.
Learn more about the benefits of service automation, both for your organization and for your contractors.