Rosenberg Indoor Comfort Continues to Grow with the San Antonio Market!


When you live in San Antonio, TX you know a whole lot about hot. Michael Rosenberg grew up in a family business dedicated to cooling… and heating. When he decided to launch Rosenberg Indoor Comfort in 2003 and be the company's president, he brought a wealth of knowledge and skill with him.
The San Antonio market is sprawling. Michael knows Rosenberg Indoor Comfort is doing a good job when "we receive a great review from a happy client. I know that our team has taken good care of them from taking the phone call to our service technician fixing the problem at their location." One look at his company's website and you know that Michael takes tremendous pride in how they treat customers. The company promises "over the top customer service" and clearly Rosenberg delivers. Their online reviews are plentiful and five stars across the board.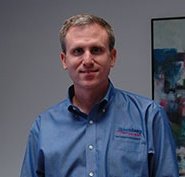 Like any service business, achieving success isn't always easy. Michael says, "Every day is a new challenge, but I enjoy what I do." To deliver on the company's quality promise, Michael "makes sure we are always communicating with each other in the company. We have to be on the same page so that we look professional to our client."  Communication is also the key to working with customers. Michael believes, "Having a great path of communication deflects many problems that come about when the customer does not know what's going on."
Communication is also a major reason why Michael values ServiceChannel technology. He says, "Service Channel is very easy to use and I like the way it centralizes the communication about each work order. We do business with many retail chains that utilize the Service Channel Platform to issue work orders, communicate about them and then finally process them for payment."
Initially, Rosenberg Indoor Comfort used ServiceChannel's contractor training. But now that the system is so well ingrained at the company their weekly training classes focus on continually evolving procedures, policies and technical practices. 
And when it comes time to stop being the boss and relax? Well for Michael that answer is simple: "I enjoy traveling to Italy with my family!"