4 Common FM Mistakes and How to Avoid Them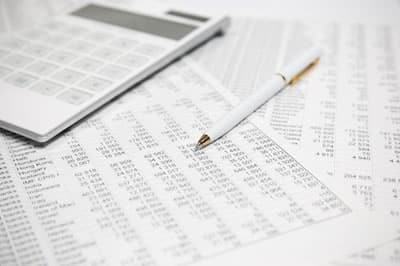 Working in the thick of the facilities management action for many years, we've seen plenty of departments that could use improvement. This is unfortunate but understandable; FM is a constantly-changing industry, making it challenging for organizations to keep up.
Plus, it's clear that some companies don't realize just how much impact facilities management can have, so they don't hire a specialized team or dedicate the necessary budget or attention.
These and other large-scale challenges cause organizations to make a number of critical mistakes in their facilities operations. We've compiled a list of the four most common ones we see, as well as actionable steps companies can take to avoid them:
Mistake 1: Capturing and Analyzing FM Data Manually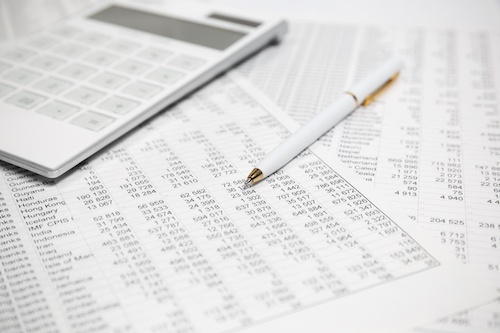 Many facilities departments attempt to gather, organize and analyze all data themselves using tools like Excel spreadsheets. While this strategy might work in the short term, managers tend to quickly realize that the amount of data they have is too great or their organization is scaling too quickly for manual data processes to be a viable approach.
There are three main issues with spreadsheet-powered FM analytics:
Data input and organization is incredibly time and resource-consuming, and ripe for error
There is extremely limited potential for scalability
Gleaning insights from FM data requires advanced analytical powers beyond what most FMs can do manually
As numerous stakeholders – from store managers and the operations, loss prevention, and asset management teams to company executives – need frequent access to accurate facilities data, it's also essential that FMs have a streamlined method of communication, which manual data processes simply do not provide.
How to Avoid This:
Facilities managers should make integrating a sophisticated software platform with advanced analytics capabilities into their existing processes a key initiative. This technology collects, integrates, organizes and evaluates facility data from multiple sources automatically and accurately, enabling data transparency for all stakeholders and generating clear reports.
FMs can customize reporting dashboards based on their priorities, such as asset performance, contractor compliance or spend over time. They can also identify key trends, patterns and outliers within data, and use these insights to make data-backed decisions with confidence.
Mistake 2: Not Allocating Sufficient Resources to Facilities Management
In certain cases, organizations don't allocate the necessary resources to facility management—whether it's budget, manpower or technology. In fact, it's not uncommon that a single individual is responsible for all facilities operations, even for organizations with multiple locations. This lack of resources and focus can strain operations, stagnating proactivity and keeping efficiency low but spend high.
How to Avoid This:
First and foremost, organizations must realize that facilities management is vital to smooth overall operations and positive customer experiences. Allocate sufficient resources, especially focused team members, and prioritize transparency with all stakeholders. It's important to remember that, while using a software platform can reduce the number of resources you need to allocate to facilities management, you should still plan to assign team members and set aside time to implementing and running the software.
Additionally, utilize service automation to alleviate FMs of time-consuming work order tasks like scheduling work orders and confirming contractor compliance. Service automation can automate these types of processes across all business locations from a single dashboard, increasing efficiency, lowering spend and creating a central database for organization-wide FM data.
Mistake 3: Being Reactive, Rather Than Proactive
Some amount of reactivity is inevitable in facilities management; equipment can malfunction unexpectedly or difficult weather can necessitate a swift response. However, the more proactive a facilities department can be, the fewer emergencies they encounter and the more money they save.
How to Avoid This:
To increase proactivity, FMs can prioritize preventive maintenance. Preventive maintenance, or upkeep work performed regularly, ensures equipment is consistently in optimal working order, reduces spend by minimizing expensive full repairs and boosts brand uptime. An FM software platform can help make preventive maintenance a priority by automating the scheduling of repeat work orders, as well as storing asset warranties and alerting when service should be performed.
Mistake 4: Not Prioritizing Contractor Management
Oftentimes, organizations do not have set processes for finding, communicating with, managing and paying contractors. This can cause a number of issues, including:
Difficulty locating experienced, compliant contractors at good rates
Disparity between what FMs need from service work and how contractors complete the work
Lack of visibility into key contractor performance metrics, like on-time check-ins
Slow invoice processes
These types of issues can have negative repercussions for your FM operations; if you hire contractors that are missing compliance requirements your department could face legal consequences. If you do not have clearly-defined Service Level Agreements (SLAs) with your contractors, this often results in delays in response and completion times, and can hinder timely invoicing. Without SLAs enforced at every stage of the life cycle, you can face myriad issues within the 'store-FM-contractor' relationship. If you do not pay contractors and close invoices in a timely manner, your professional relationship may suffer.
How to Avoid This:
Most importantly, give precedence to proper contractor management; a lack of focus on service providers can have severe penalties. Make it a point to form good, long-standing relationships with key contractors by treating them as partners of your FM department. Additionally, processing invoices in a timely manner, having clear communications, agreeing upon detailed SLAs and providing both positive and constructive feedback can enhance your contractor relationships.
Furthermore, implement a specialized contractor management software platform to automate some aspects of contractor relations and to create a database of crucial service information. Contractor management software can give both parties easy access to SLAs, automatically approve invoices up to a set do-not-exceed limit, and track and report on contractor performance using customizable KPIs. Some platforms also include searchable contractor directories that allow you to easily find the types of service providers you need, view their compliance information and read reviews from other organizations.
Final Thoughts
Luxury retailer Louis Vuitton, which has numerous stores across the globe, found it challenging to manage all facilities with its single-person team. Instead, individual store and regional managers were handling facilities issues in a decentralized manner, often spending a large portion of their time completing maintenance tasks inefficiently, rather than focusing on customers.
However, since adopting a sophisticated software platform with service automation – turning its focus to contractor management, performing analytics and implementing preventive maintenance practices – Louis Vuitton has seen a 96% reduction in the time spent on repair and maintenance issues, negotiated lower than quoted prices on 25% of proposals and gained invaluable visibility into its data and processes. Louis Vuitton's transformation illustrates a key industry lesson: no matter where your facilities management department begins, process optimization and real results are possible.
Learn more about transforming and streamlining your facilities management processes.