How Facilities Management Can Improve Your Business's Customer Service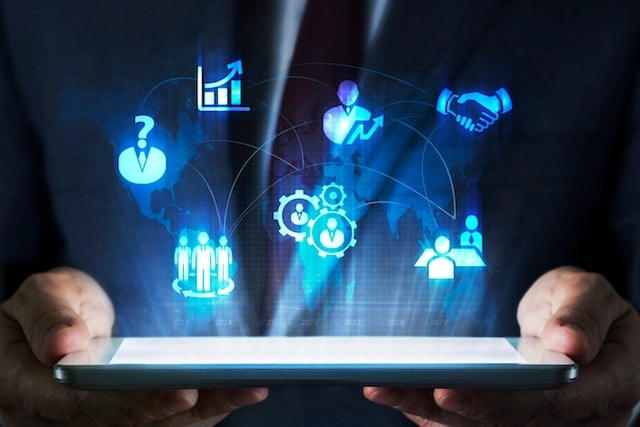 Efficient and effective facility maintenance and repair is a critical component in creating superior customer experiences, especially in retail, restaurant, and convenience store locations. While it starts with doing the research and really knowing and understanding your customers, real change happens when you start to utilize facilities software that is both automated and has analytic capabilities. With these capabilities, businesses in these industries can use customer insights to better understand their customers and their needs and apply these insights to their overall customer service strategy.
Know Your Customers
Good customer service begins with knowing your customers. Look at facilities from their perspective and think about what's important to them. As well as a strong brand, they are looking for things like working physical assets, an easy flow throughout the retail store, and feeling like their concerns are being heard and acknowledged. Once you understand the needs of each type of customer, managers can set realistic goals and train their employees to meet their needs. 
Consider sending out customer surveys – and actually using the data collected from it to better their experiences. And remember, empathy can go a long way. Communicating with statements like, "We understand it's frustrating that the heater isn't working, but we are working on it as fast as we can. In the meantime, here are space heaters you can use" can mean a lot to the frustrated customer. 
Automate Your Work Order Processes
Automated software can also make a big difference in your customer service strategy. Service automation technology automates the workflow process by keeping all service requests, proposal, and invoices in one central location. Contractors, as well as customers, can easily put input work orders if an issue arises, and receive real-time alerts that says the work order has been received as well as updates on the progress until the issue is resolved. Customers will certainly appreciate the acknowledgment and instant feedback.
Automation is a bigger deal to customers and contractors alike than facility managers might presume. Traditionally, the work order process has been done manually which means if an issue were to arise, like a leaking roof, it would take considerably more time to inform a contractor and see the work completed which will leave a negative impression on a customer. With a modern FM platform providing visibility and transparency across an organization's locations, facilities managers can effectively fulfill critical repair and maintenance, even in the face of unexpected seasonal changes and expenses while keeping customers updated in real time. 
Use FM Analytics to Gain Customer Insights
Technological innovation within facilities management, such as analytics drive improved visibility and deeper insights into the entire facilities management process. By using FM software with these capabilities, facilities managers can analyze and leverage information more efficiently, deriving insights that will ultimately help improve customer experiences, retention, and relationships at their physical locations.
One example of how facilities management technology can boost your customer experience strategy is when it comes to seasonal weather and its resulting facilities-related expenses. Seasonal, fluctuating expenses can cause a number of problems due to its impact on forecasted budget marks, like the inability to address snow removal, creating dangerous parking and walking conditions, electricity outages, and more. 
Analytics is a key feature of facilities management software which combines both legacy and new data in order to generate actionable insights. For example, FM software analytics can show managers what they've spent on weather-related service in past years which helps them to make more informed , quick decisions about how to budget for the coming year and cut down on costs. This means that less time needs to go into intensive, manual budgeting, and more energy that can go towards improving the organization's customer service and experience. 
Final Thoughts
Customer experience and improved customer service are top of mind for every organization – whether on the frontlines or in support of activities behind the scenes. With the right facilities management tools, you can leverage analytics, service automation, and more to gain deeper insights into both your physical assets and spending habits and use them to guide your customer experience strategy.