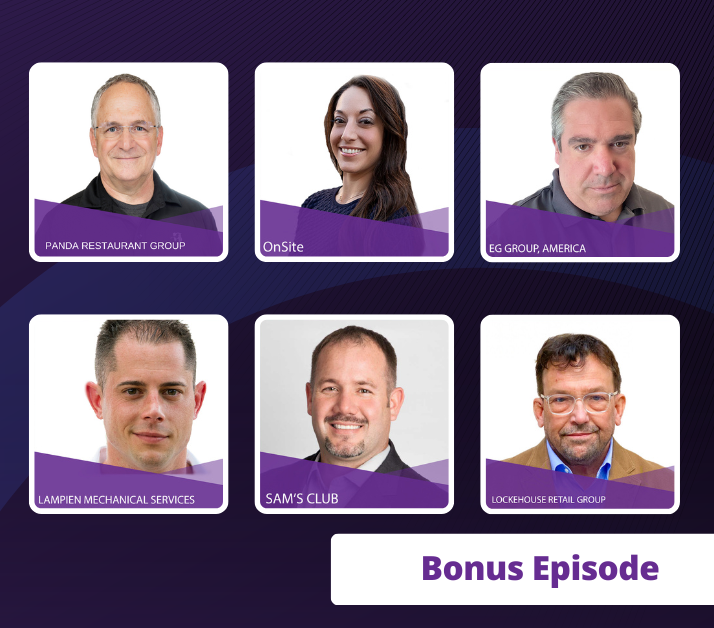 Bonus Episode: Overcoming Labor Shortages and Supply Challenges
On this season of the podcast we've talked to some of the brightest minds and key voices in facilities management. One theme that ran through almost every episode was the supply chain disruption and labor shortages we're facing in a post-pandemic world. On this episode, we wanted to revisit this topic and recap some insights on how our guests are handling these challenges.
TIMESTAMPS
*(01:09) – Garrick Brown
*(03:31) – Chris Lampien
*(05:34) – RJ Zanes
*(07:02) – Roger Goldstein
*(10:00) – Tom Sansoucy
*(12:22) – Jaclyn Frenzel
SPONSOR:
ServiceChannel brings you peace of mind through peak facilities performance.
Rest easy knowing your locations are:
Offering the best possible guest experience
Living up to brand standards
Operating with minimal downtime
ServiceChannel partners with more than 500 leading brands globally to provide visibility across operations, the flexibility to grow and adapt to consumer expectations, and accelerated performance from their asset fleet and service providers.
LINKS