The Impact of Store Appearance on Brand Reputation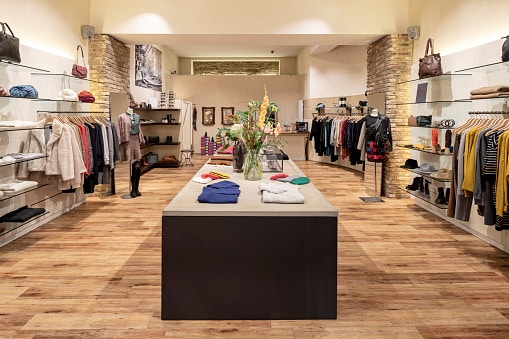 We recently explored the ways in which store maintenance impacts customer acquisition and retention. In this second post of the series, we'll take a step back and look at the impact of store appearance (which, of course, is synonymous with maintenance in many ways) on brand reputation: The way in which a brand is perceived and valued by customers, stakeholders, and the broader retail marketplace.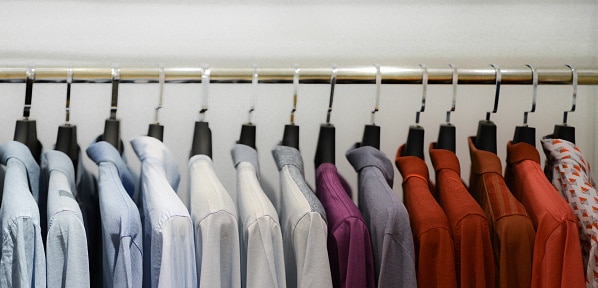 Brand reputation involves not only the ideas and emotions an individual might associate with a company, but also the customer service experience that surrounds each purchase and the corporate philosophy that stands behind it. It's an intangible asset, but an incredibly important one. A positive brand reputation tends to implicate trust and pride; it is a driver of sales and bottom-line growth.  
While you may be thinking that, in today's world, brand reputation is built upon digital channels – and this is true, to an extent – your brick-and-mortar stores still have a tremendous impact. Smart retail executives are starting to recognize that their digital presence isn't everything. At the end of the day, it's the tangible in-store experience that gets customers, their friends, and other execs talking. 
On the other side of the coin, a poor in-store experience – especially those that happen repeatedly – will lead 59 percent of shoppers to abandon a brand altogether, even turning away from the online purchases. Now more than ever before, retailers must be conscious of the direct and immediate impact of their brick-and-mortar experience on the overall, omnichannel brand reputation.
So: If brand reputation management is one of your focal points for this year, here are a few reasons to pay more attention to your stores' appearances. 
Consumers Judge a Book by Its Cover
The environment your customers perceive when they cross the threshold of one of your retail establishments influences more than just their likelihood of making a purchase. It reverberates across locations, subtly coloring the bigger-picture conversations about your brand as a whole. And you can rest assured that a hot, stuffy, musty-smelling dressing room will stick in their memories like glue. 
A flickering lightbulb or, worse, a leaking ceiling screams "We're disorganized! We're aging! We're neglected!" louder than an unfriendly sales clerk. These are obvious examples, but even subtler issues can make an enormous impact within only a matter of seconds. 
While you may think a dirty bathroom will only cost you a handful of sales, the folks who encountered it will be left with a soured impression – and they'll begin to expect that same sourness when they come across your brand online, in a different state, or when a friend brings it up in passing conversation. Restroom: 1, Reputation: 0. 
According to our recent State of Brick & Mortar Retail Report, 70 percent of shoppers have had a negative experience (such as empty or broken shelves, disorganized inventory, or a dirty bathroom) at a store in the past 6 months. Of these, 64 percent have exited the store without making a purchase due to the physical condition and apparent lack of brand consistency. 
If your establishment is concerned about brand reputation, your first step is to ensure each physical location is operating under the same set of expectations: Consistency is key. We don't live in a perfect world, so an occasional malfunction or breakdown is inevitable. However, it's critical that underlying systems are in place to prevent issues whenever possible and keep stores clean, well-maintained, and presentable during all hours of operation. 
Get ahead of issues by investing in software that makes facility management a proactive, trackable area of business. By digitally setting preventative maintenance schedules and enacting requirements (with the ability to check up on any outstanding issues), preserving a consistent store appearance across locations becomes less of a jigsaw puzzle. 
Excellent Service is Everything
When industry experts talk about brand reputation, customer service frequently comes into the picture. Why? Because reputation inherently has a lot to do with "character," or what one might describe as good moral fiber.
The quality of your goods and the appearance of your sales floor are one thing, but the interactions and experiences between customers and sales associates can, in many instances, have an even larger impact on their perception of your brand as a whole. Just imagine walking into a store with clear intent to make a purchase, credit card in hand, only to be angrily told by a clerk that "Our systems are down today so you'd have to take out cash." Whether or not you went through with the purchase, you'd probably never think of the brand in the same light.  
Obviously, hiring friendly and qualified salespeople is important, and it can help prevent a situation like this – but even the best retail staff can become frustrated or unknowingly provide a poor customer experience if critical assets begin to malfunction. And a disgruntled cashier or associate will leave shoppers wishing they'd never showed up (and running to your nearest competitor). A distracted associate will leave customers feeling ignored (and wondering what on earth could be causing so much commotion in the storeroom).  
All that said: Your salesclerks should be spending their time assisting customers and promoting the brand in a courteous, professional, non-distracted manner. They should not be perpetually fiddling with switches or fixing broken displays when a line starts to grow at the cashier or fitting room. Lastly, it's important to note that an attractive and pleasant store appearance facilitates a positive customer service experience. Keep your stores looking their best in order to set up your clerks for success. 
A Memorable Environment is Worth Sharing
Today, the social media era means brand reputation not only exists in face-to-face interactions – it's just as prominent online, where millions of consumers can browse, purchase, blog, review, and converse with one another in real time. They'll share all manner of experiences, and they aren't shy when it comes to the bad and the ugly.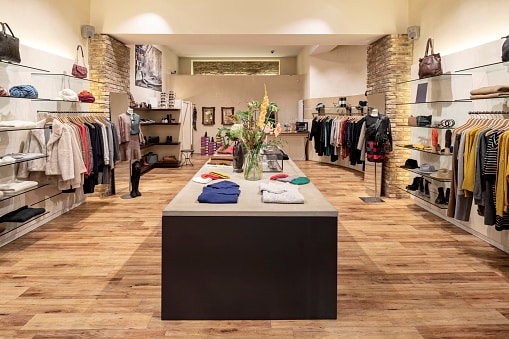 On the contrary, when shoppers come across a notably beautiful, interesting, or engaging environment, they'll swarm to Instagram, TikTok, and Facebook to share their find with followers. Retailers that can pull off such a stunt win loads of free advertising and reputation-building impressions. This is especially true when the store environment mirrors the brand's mission or values, demonstrating character and accountability. 
Take Los Angeles-based Reformation as an example: The fashion newcomer built its success upon a mission that embraces sustainability, using only environmentally friendly methods and materials to produce each article of clothing. The minimalist, clean, and forward-thinking approach is mirrored in the brick-and-mortar shopping experience, where a sleek and brightly lit sales floor is dotted with only half a dozen or so racks – along with hand-selected furniture and an edgy, not-too-loud playlist.  
The real magic, though, is in the fitting rooms. The sales floor racks display items in only one or two sizes each. Instead of hauling an armful of dresses and tops to a stuffy room in the back, shoppers can hail a clerk to scan the items they'd like to try on using a mobile app. The clerk sets up a fitting room with the touch of a button, preparing the selected items in the shopper's requested size. Should a different size be necessary, a touchscreen monitor allows customers to request a swap – and they can even adjust the fitting room lighting to a more flattering shade. 
While Reformation emerged as a unique, digital-first retailer, the company's reputation has only been bolstered by its innovative in-store experience. Part of why the concept has done so well is due to its simplicity, making maintenance relatively straightforward. Even still, stores with a different inception can take the same approach: All it takes is some digging into your mission statement and values, a bit of creativity, and plenty of attention to detail. 
Final Thoughts
Brand reputation is a complicated topic – even more so today with the advent of omnichannel shopping and digital-first retail. There are plenty of expensive and convoluted ways to go about brand reputation management, whether it's investing in influencer marketing or spending big ad dollars on a charity event. Yet many top retailers forget to address the basics: Namely, the brick-and-mortar shopping experience, which involves store appearances, customer service, and overall brand consistency. 
Maintaining a good reputation with stores that are frequently dirty, malfunctioning, or under-staffed is next to impossible. This is why retail executives would be well served to invest some of their precious marketing dollars in something a little less obvious: Their facilities management program. Creating and maintaining an excellent in-store environment starts with a strategic maintenance and repair initiative, with the right technology to predict and prevent outages. Only with these basics checked off will retailers be able to uphold a brand reputation that looks just as good online as it does in real life.