The Impact of Store Maintenance on Customer Acquisition and Retention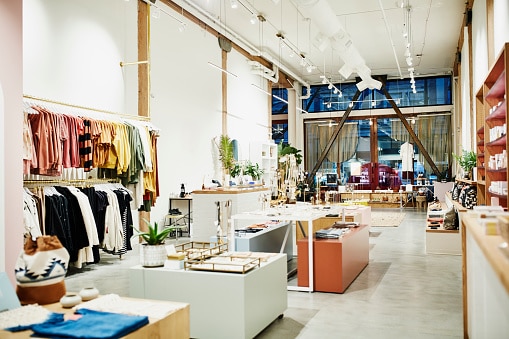 A tidy, attractive, well-kept sales floor is one of the first "commandments" of a successful retail business. Nobody is going to want to spend any time – or any of their hard-earned cash – in an unpleasant environment. A store's physical appearance reflects directly on the quality of the products for sale, so it's critical that retail executives dedicate sufficient resources towards store maintenance and upkeep. This is especially true in today's market, where omnichannel is the name of the game: Your stores' physical appearances are expected to keep up with your brand's cutting-edge digital experience.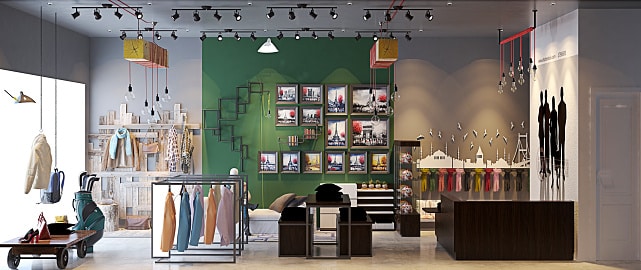 Obviously, a dirty store isn't going to do you any favors when it comes to attracting new customers. But what happens when your once-spotless store, which catered to dozens of loyal shoppers in the neighborhood, starts to go downhill? Will your existing customers notice the dusty shelves, un-swept fitting rooms, and messy bathroom? While some store managers may think these factors are unimportant in the grand scheme of things, nothing could be farther from the truth. In fact, 69 percent of shoppers will head to a competitor after a poor or inconsistent retail experience. 
We know that store maintenance has a direct impact on both customer acquisition and retention. There are, however, some facets of the maintenance program that become more important depending on your company's long-term goals. If you're working on growing and expanding your business in new markets, you may choose to prioritize differently than if you're a well-established brand that's primarily retention focused. 
In this post, we'll take a closer look at the specific impact of upkeep on a store's ability to 1), attract new customers and 2), keep loyal shoppers coming back. 
Maintenance Goes Beyond the Sales Floor
Keeping your sales floor clean is important, but store maintenance stretches far beyond the vacuum-and-dust level of upkeep. Maintaining behind-the-scenes equipment, lighting, machinery, and technology is just as important – as is inventory management and tracking. Even in-store signage has an impact, as does the condition and accuracy of the signage. Retail executives and facilities managers alike should not get swept up into the notion that maintenance is just "keeping the lights on and the toilet flushing." Many of the most important pieces of the puzzle are the smallest and subtlest. 
A study published in the International Journal of Marketing Studies investigated the relationship between consumer purchase intention and overall store atmosphere – which involves not only cleanliness, but music, scent, temperature, lighting, color, and design/layout. All of these factors influence a customer's overall perception of the store, as well as their mood, attitude and willingness to spend money. When a consumer feels satisfied with the retail environment, he or she is likely to spend more time in a particular store and purchase more because of the pleasant environmental stimuli, which is further associated with the quality of the goods for sale. 
How Store Maintenance Influences Acquisition
Your stores' appearances are a direct reflection of your brand. If you want to attract a certain type of customer, therefore, your stores had better measure up. Passersby will be quick to notice a layer of dust in your window displays, which not only influences the likelihood of them stopping in to browse – it also impacts their ongoing opinion of your business moving forward, if only subconsciously.
Acquiring retail customers in today's highly saturated omnichannel marketplace is no small feat. You probably spend plenty of money on digital advertising and marketing tactics, gathering information and keeping prospects in the pipeline for as long as possible. Think of all the wasted money and effort should a customer, compelled to visit one of your stores as a result your expertly deployed digital ad campaign, take two steps in the door only to be repelled by an unpleasant odor or unsightly display. 
Many retailers have huge marketing and creative teams working around the clock to keep the brand in front of prospects on the right channels, at exactly the right time. They use high-tech marketing software and automation technology to manage campaigns and keep information up to date. Meanwhile, these same stores' facilities management teams are working with outdated technology or, in some cases, nothing more than a few messy spreadsheets and growing stack of invoices. The problem is evident: For many businesses, resources are being more heavily dedicated to brand awareness than the in-person customer experience. But it's the latter that has a more immediate impact on sales. 
To boost customer acquisition, keep your physical spaces in pristine order by implementing a digital facilities management platform. Service automation software, for example, offers integrated work order management, asset lifecycle management, and contractor sourcing capabilities to ensure all stores meet predetermined expectations around appearance, performance, and comfort. By taking your FM program digital, your business will gain greater visibility into repair and maintenance spending – and you'll also be able to identify trends in the influence of your stores' overall function and appearances on customer purchase habits. 
How Store Maintenance Influences Retention
Our recent State of Brick & Mortar Retail Report revealed some surprising statistics about the impact of store maintenance on customer retention. As it turns out, 64 percent of customers have left a store because of its physical appearance or disorganization. In addition, 67 percent believe that too many retailers are focused on tech-forward innovation and fail to dedicate enough attention to the basic customer experience. If you want to keep your existing customers happy, it's wise to spend a good chunk of time and resources on those basics, including cleanliness, orderliness, and atmosphere. 
The most enticing loyalty or rewards program will never win in a battle against a dirty sales floor or bathroom. The same tips for acquiring new shoppers still apply when retaining existing customers, with one critical difference: Consistency. Returning customers expect your retail environment to maintain the same level of service, carry the same types of merchandise, and present a similar layout and ambiance with every visit. They will be less concerned with a one-off faulty lightbulb and more concerned by a significant decline in quality of service or a poorly planned change to the store layout.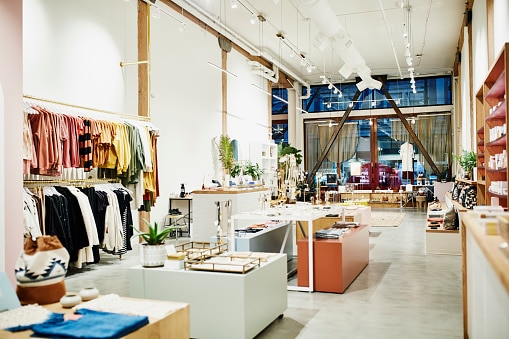 Retaining customers, as we know, is less expensive than acquiring new ones. Retail executives should take care to implement preventative maintenance programs consistently across all store locations to prevent any blips. Even something as simple as a broken vacuum cleaner could lead to a longer stretch of downtime or compromise the "anticipated experience" should an unfortunate spill or accident occur. 
One bad experience will have long-term consequences: 41 percent of consumers state that they'd be less likely to shop that same brand (whether in a store or online) after a single negative encounter. On the other hand, when the in-store experience is consistently positive, returning customers are more likely to refer friends and family – thus acting as no-cost brand ambassadors who bring in new customers and uphold your name in a positive light. 
Final Thoughts
It's not rocket science. The physical appearance of a retail location – which includes such simple elements as the condition of the floors, appearance of the parking area, and cleanliness of the merchandise – has a major impact on the way customers perceive a brand. Unfortunately, many retailers become so caught up with the "behind the scenes" activity of tracking revenue, marketing new products, etc. that they fail to keep up with maintenance and in-store appearances. 
This, of course, is a missed opportunity. Store maintenance costs are relatively minor when compared with the mega-dollars spent on advertising and marketing; maintenance costs are also easily reduced at the same time as quality improves. All it takes is a centralized, digital platform through which to monitor R&M spending, set internal guidelines for planned and preventive maintenance scheduling, and keep tabs on open work orders and any emergencies. 
Since store appearance has such a great deal of influence on both customer acquisition and retention, savvy retail businesses need to take a close look at existing programs. Store visits should be conducted at regular intervals, FMs should be equipped with cutting-edge technology, and the in-store customer experience should be prioritized above all else.