CMMS Training: What to Know Before Buying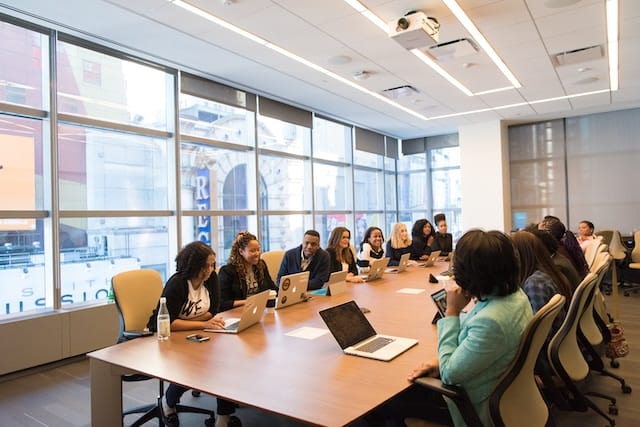 Discover what you should consider before buying into a CMMS software and learn what goes into a CMMS training program. Read more here!
CMMS stands for Computerized Maintenance Management Software and automates many of the processes required to maintain facilities and assets. It also helps facilities managers do preventive maintenance, saving organizations significant money and downtime. It can help improve provider performance by providing the data required to hold maintenance professionals accountable.
CMMS training helps companies successfully launch the software and gain its full benefits.
What Goes Into CMMS Training?
CMMS software training has many facets depending on your company's position in the implementation process. Your vendor will provide the training, including interactive (virtual or onsite training) and online components, like online classes. The best vendors will tailor in-person/interactive training to your needs and allow you to train with your proprietary data. The training also covers the software's functionality, integrating it with your company's day-to-day processes and configuring the dashboard for your needs. The initial training aims to have a fully functioning system and a team that can use it confidently.
Training continues after you initially launch the application. The best companies will also often offer online training to help you understand and fully implement application updates. They will make provisions for training new team members as well.
Why Should I Conduct CMMS Training?
Training sessions are vital to a successful CMMS launch for several reasons. Because the best vendors will tailor the training to your specific situation, you will have the opportunity to configure the system for your needs in the training while working with the system's experts. You can ensure that the system operates optimally within your setting and that team members understand how to use it. The most important reason for CMMS training, however, is to ensure the success of your launch. Many CMMS launches fail because companies fail to integrate the system with their facilities management processes and overall plan. A vital aspect of the training is this integration.
Ongoing training is also crucial to ensure you gain the full benefit of each improvement to the application. If your team stays current on the application's functionality, your company will achieve the highest ROI on your investment.
Training Questions You Should Ask Before Choosing a CMMS?
Many vendors offer CMMS and CMMS training. Vendors differ in the comprehensiveness of the application and the training. Here are questions you should ask when deciding which CMMS to purchase.
Does the platform allow you to train as a team?
Is the platform self-serve or custom? If custom, how does the vendor customize the platform to meet your needs? Is there offsite training?
Does the training carry an additional cost? If so, how much?
How much ongoing support will you receive? Training hours?
Are training resources available online as a refresher?
People learn differently. How well do the training resources accommodate different learning styles?
Does the platform offer the opportunity to engage with other users?
Types of CMMS Training ServiceChannel Offers
ServiceChannel partners with your company and provides a comprehensive solution that meets your unique needs. Its platform tracks your spending, helps automate your processes, improves preventive maintenance, and provides data to help you make better decisions about managing your facility. Because our platform is so multidimensional, we offer in-depth training for your maintenance teams. We want to ensure that your team understands all the different ways you can use our platform to achieve your goals, not just one way to use the platform.
Configuration Training
ServiceChannel builds its configuration training around the concept that you can't configure something you don't understand. So, during configuration training, the trainer talks with customers about best practice configurations for their specific industry to tailor the platform to their needs. ServiceChannel is also able to pull in additional insights and key performance indicators based on how other customers in their industry have configured their platforms. Then the customer tells the implementation manager how to configure the system.
Rollout Training
During rollout training, ServiceChannel works with the customer to determine how the customer wants to enter the work orders, then trains the maintenance managers on this task. ServiceChannel trainers also work with them on the options for what will show on the dashboard for each user. For example, customers can allow regional managers to see all the work orders on the system or to see only those for their region. Trainers also work with the customer's managers to teach them to use filters to show the information they need, including analytics. The outcome of this type of training is stronger facilities and operations teams that are ready to go from day one, which leads to faster facilities data and greater R&M spending.
ServiceChannel University
ServiceChannel University is a self-help online resource center that provides documentation and videos on the foundations of Service Automation and the platform's various modules, such as analytics and compliance maintenance management. Customers can follow the steps in the documentation to learn how to create word orders and learn about landing page metrics, provider search, and other functions.
Training and Consulting
ServiceChannel customers are taken through 15 modules of CMMS training once their company is onboarded to the platform as a part of the sales package. During that time, ServiceChannel continues to work with them to ensure the configuration meets their needs and they are using the system and maintenance plans fully. The additional training also ensures that customers achieve their goals with the system. As your business grows, customers are able to purchase additional training to ensure all new staff and locations are trained and onboarded efficiently.
Ensuring Your Team is Set Up for Success
Comprehensive CMSS training pre, during, and post-launch is essential for successful implementation. For the best results, ensure CMMS education is customized to your company's unique needs and that your team participates fully in setting up the system as part of the training. Also, be sure that the training provides opportunities to go back and review what they learned in the classroom and that you can access ongoing support.
Choosing a CMMS for Your Team
The main success factor in CMMS adoption is choosing the right software. However, CMMS training is necessary to ensure you can fully benefit from the software and integrate it into your asset management process. In-depth training customized to your setting is the most advantageous. Excellent training is done through various media and appeals to diverse learning styles with a variety of training options. It also extends for several months after launch.
ServiceChannel provides a powerful CMMS solution and comprehensive training to ensure a successful implementation. Learn how the ServiceChannel Platform can support your team today.
More CMMS Training FAQs
What is CMMS training?
CMMS training refers to the process of educating and familiarizing individuals or teams with the functionality, features, and effective use of a Computerized Maintenance Management System (CMMS) software. This training is essential to ensure that users, such as maintenance technicians, supervisors, and administrators, can efficiently utilize the CMMS to manage maintenance activities and assets within an organization. It covers navigation, work orders, scheduling, reporting, and more. Training can be in-person, online, or through documentation, ensuring users can manage maintenance tasks and assets efficiently.
What is the difference between CMMS and SAP?
The main difference between CMMS and SAP lies in their focus and scope. CMMS is specialized software for managing maintenance activities, while SAP is a comprehensive ERP system that covers various business functions beyond maintenance. The choice between them depends on an organization's specific needs and the range of functions they require.
What are CMMS skills?
CMMS skills are the abilities needed to efficiently use a Computerized Maintenance Management System. They include navigating the software, managing work orders, scheduling tasks, generating reports, and understanding preventive maintenance. Effective communication, troubleshooting, and data security awareness are also important aspects of CMMS skills.