Transform Your Facilities Department into a Profit Center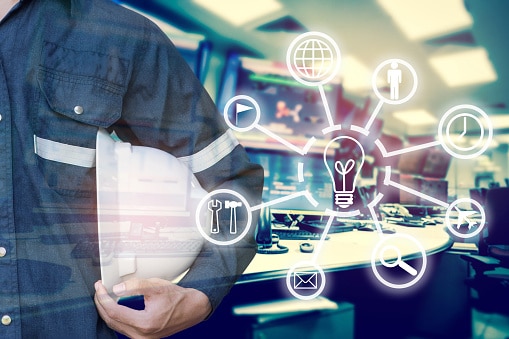 Companies have been considering the repair and maintenance of buildings and equipment as just the "cost of doing business" for far too long. The reality, of course, is that for many companies, facilities and facilities management are essential to the core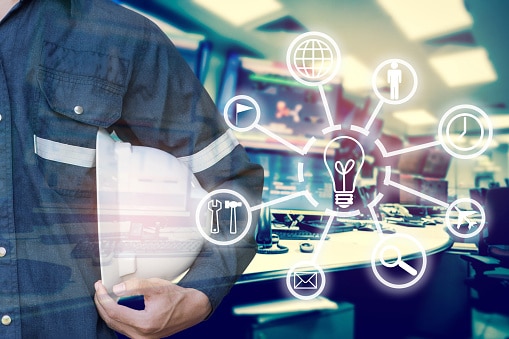 mission of the business. This goes without saying for retail and restaurants, but it's just as true for banking, healthcare, manufacturing, and many other industries. 
In addition, the FM industry has significantly modernized in recent years so that it can do more with less. Modernization includes investments in new technologies that help FMs gain the ability to automate your repair and maintenance program. 
But, investing in these technology tools such as service automation requires that you have your "house" in order to maximize their value to your FM practices. As Bill Gates once said, "The first rule of any technology used in a business is that automation applied to an efficient operation will magnify the efficiency." His corollary to this was, "The second is that automation applied to an inefficient operation will magnify the inefficiency." 
We explore the common mistakes that FMs make that can become unnecessarily costly to their businesses. We will also explore strategies that will help you improve efficiencies and radically cut costs in ways that positively impact the bottom line that may, in time, turn the reputation of facilities management from a cost to profit center of the business.
Where Facilities Management Departments Typically Lose Money
Your facilities are comprised of assets with varying levels of cost, but your biggest, most valuable asset is your network of facilities as a whole. When costs start piling up, there are three common culprits. Let's dive into each on an individual level.
Inefficient Processes
Failing to identify the most efficient and cost-effective decision can act like a leech on your finances. If you aren't tracking invoices, proposals, and work orders, as well as the specific details around each, you won't be able to control costs or anticipate the amount of spend you need to allocate for certain repairs or tasks.
Facility managers who operate without location and trade-specific benchmarks to guide their processes are comparable to a professional darts player who is forced to wear a blindfold. They might be able to figure things out eventually, but not before wasting their opportunities to get ahead of the competition.
Not Prioritizing Preventive Maintenance
Utilizing a run-to-fail strategy is easy, but the easiest option is rarely the best option, and it will be costly in the long run. If you aren't going to prioritize preventive maintenance, you leave yourself vulnerable to increased costs of emergency maintenance. 
Consider the burden of a broken HVAC unit during the hot summer months. Not only will you need to schedule immediate, costly repairs, but revenue will take a hit due to your facility being less-than-comfortable for customers. Unexpected repairs can be multiples more expensive of investing in preventive, scheduled maintenance of critical equipment.
No Visibility Into Spend
FM organizations who do not have a good grasp of the spending numbers are essentially managing their function blind. The best performing FMs can practically rattle off data such as maintenance history, asset performance, and spend over time. Without approaching facilities management with a financial mindset, you are limiting the distance that each dollar goes. A tool such as service automation can capture all important data and serve them up on-demand, giving FMs unprecedented visibility into their operations.
How To Update Your FM Department So It's Profitable
Overall improvement starts at the top, and there are situations where an innovative operational approach is what you need. Injecting your strategy with facilities management software and automation is the perfect example. We explore how doing so will help make facilities management a profit center, and how enhanced customer experiences can lead to increased revenue.
Focus On Providing Excellent In-Store Customer Experiences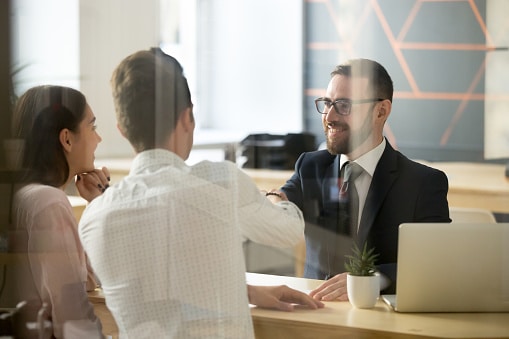 Treating your facilities as larger assets will make identifying valuable opportunities easier, and the customer experience will benefit as a result. Each facility under your umbrella presents an opportunity to support broader business objectives. By leveraging software and automation, you can improve brand uptime, which places a premium on cleanliness, atmosphere, and customer service.
Instead of looking for costs to cut, you should be thinking about making preventive maintenance and smart improvements that will enhance the in-store experience, which can lead to a bump in revenue. 
Analyze Spend And Find Leaks
Improving visibility into spend can be a long road, magnifying any inefficiencies. Doing so will help plug any leaks and eliminate waste. Acting proactively, rather than reacting to issues as they arise, is going to have an immediate and positive impact on not just your workflow, but the performance of crucial assets and the customer experience as well. 
Start by reviewing your spend from past years, it might reveal hidden costs that are sneaking in and holding you back. If you can identify assets, locations or contractors that used more budget than you originally intended, you make boosting the efficiency of each dollar you spend an easier task, and your locations will be more cohesive, safer, and better managed.
Facilitate Communication Between FM And Other Departments
Turning your facilities management department into a profit center will put it on equal footing with other aspects of your business, rather than being solely a significant part of the overhead expenses that you have to consider. 
The facilities management department is a resource for every other department in your business. After all, everybody is working towards a common goal. By strengthening these lines of communication, different departments can make more informed decisions regarding costs and risks, and each branch of your business will be better aligned. From there, it becomes easy to uncover new opportunities for efficiency and value as FMs prove their ability to drive profits and maximize facility utilization at all of your locations.
Final Thoughts
Today's facilities management industry is driven by data, which can be utilized for better results across the board. Using automation and analytics can shift your FM department from being a cost center to become a profit center. 
We are focusing on helping you limit wasted spend, and the right FM software platform and analytics solution can make it easier than ever before. Sometimes you need to take a step back before taking multiple steps forward.
Learn more about how you can leverage service automation to the fullest.