How Analytics Helps Facilities Managers Drive Success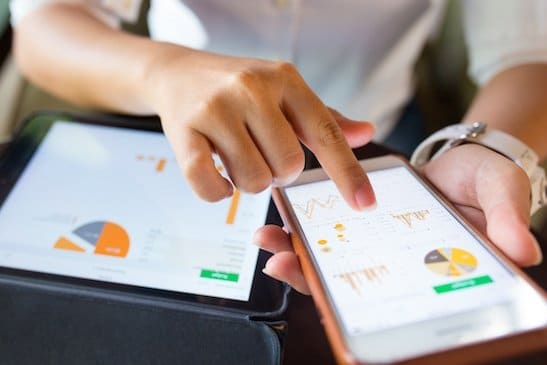 Facilities managers are tasked with the important task of keeping their locations safe and optimized for sales. The industry has found itself always trying to put out fires, thereby being very reactive and typically relying on gut decisions. This is not unlike many other industries, but times are changing and facilities managers are more data-hungry than ever.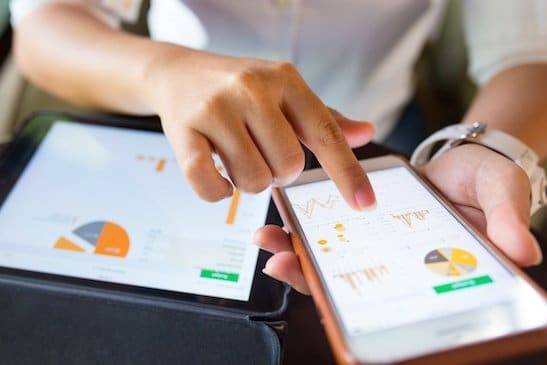 Historically, facilities managers have not had access to quick, easy, meaningful insights and hence decisions have historically been reactive and driven by instincts, not by insights.
Since FMs' decisions directly affect brands and business success, it's important that they are managing operations proactively and efficiently. This is where facilities management analytics comes in.
A Forrester Research survey found that only 12% of data in organizations is being analyzed, meaning the majority of organizations are not using analytics efficiently. Teams in these organizations are spending most of their time collecting data instead of analyzing and gaining insights. If facilities managers want to get the most out of their facilities' data, they need to embrace tools that not only capture data but also convert them into insights that are meaningful and available when they need it.
The Current State of FM Analytics
Today's technologies need to make reporting a breeze but they also need to empower the business user with all types of analytics. Gartner explains four key types:
Descriptive Analytics

to see what happened

Diagnostic Analytics

to understand why it happened

Predictive Analytics

to forecast what will happen

Prescriptive Analytics

to influence or make it happen
FM analytics has gone beyond just descriptive reporting and is enabling the facilities manager to go through the whole data discovery process, creating forecasts as well as providing them with key insights throughout the workflow, allowing for consistent data-driven decision making.
FM analytics today are able to fully leverage all the available data and machine learning to identify important trends and patterns in order to create actionable insights and recommendations. Facilities managers can use these insights to always be in the know regarding what needs attention, and where and how money is being spent so they can they can allocate and optimize their resources.
Using insights gleaned from analytics, facilities managers can make data-backed decisions with confidence, using real-time data instead of relying on their gut and hoping for the best.
This kind of information gives FMs the knowledge they need to optimize facilities management operations and implement a data-driven management style.
3 Benefits of Facilities Analytics
Analytics benefits facilities managers in a variety of ways. Let's take a look at three of the most important ones.
1. Improved Efficiency & Quality
Analytics can give FMs a comprehensive view of their facilities, providing details on the current state of assets, resource distribution, and repair and maintenance volumes. Facilities managers can use this data to allocate their efforts to exactly where and when they are needed as well as find bottlenecks and areas for improvements.
Analytics can also help improve quality and performance standards by providing FMs with contractor performance, Service level agreement (SLA) compliance and issue resolution times. FMs can set key performance indicators (KPIs), share these insights with their partners, track progress and take action when necessary
2. Reduced Spend
Analytics keeps facilities managers constantly in-the-know about spend, as well as invoice, proposal, and work order volumes – all of which can be organized by metrics like supplier, customer, trade, category, district, or region – that can help control costs.
This information gives facilities managers the data necessary to create benchmarks across their locations and trades which can help them find opportunities for reducing spend or control costs and plan for the future.
3. Make Smarter Decisions
Facilities managers need to have intelligence on the types of investments that are needed across their locations and assets. Giving FMs data to make the right repair/replace or capex decisions can have major impacts on their ability to stick to a budget as well as get the most out of it.  
Analytics also helps facilities managers predict the financial outcome of projects, helping FMs prioritize repair and maintenance activities based on ultimate business value.    
Case Study: Bloomin' Brands
Bloomin' Brands, one of the world's leading casual dining companies, needed a facilities management solution for their over 1,500 global locations. They had found that without one, they lacked visibility into their repair and maintenance spending, had inconsistent operations across their locations, and did not have easy access to the information necessary to manage their locations.
Bloomin' Brands' solution was to implement a service automation platform to help them manage their widespread locations and over 160,000 annual transactions. By using the platform's analytics capabilities, they were able to leverage data from their stores and make more informed decisions.
They gained reporting functionalities that allowed them to identify KPIs and areas for service provider optimization across coverage, performance, and cost. They were also able to align their resources, both internal and external. As a result, Bloomin' Brands increased efficiency, reduced spend, and made their facilities management efforts smarter.
Final Thoughts
The facilities management industry is ripe with data: millions of transactions processed monthly and billions in spend each year has generated a vast expanse of information that facilities managers can take advantage of by leveraging analytics.
managers, in addition to selecting the right FM software platform and analytics solution for your business, it's also important to make sure staff can use it effectively. Otherwise, your business will not be receiving the full benefits that analytics can offer. When choosing an analytics platform, keep in mind how it will fit into your current operations and business needs.
Learn more about how FMs can leverage facilities analytics to the fullest.