How Technology Enables Smooth Operations at National Fast-Casual Restaurants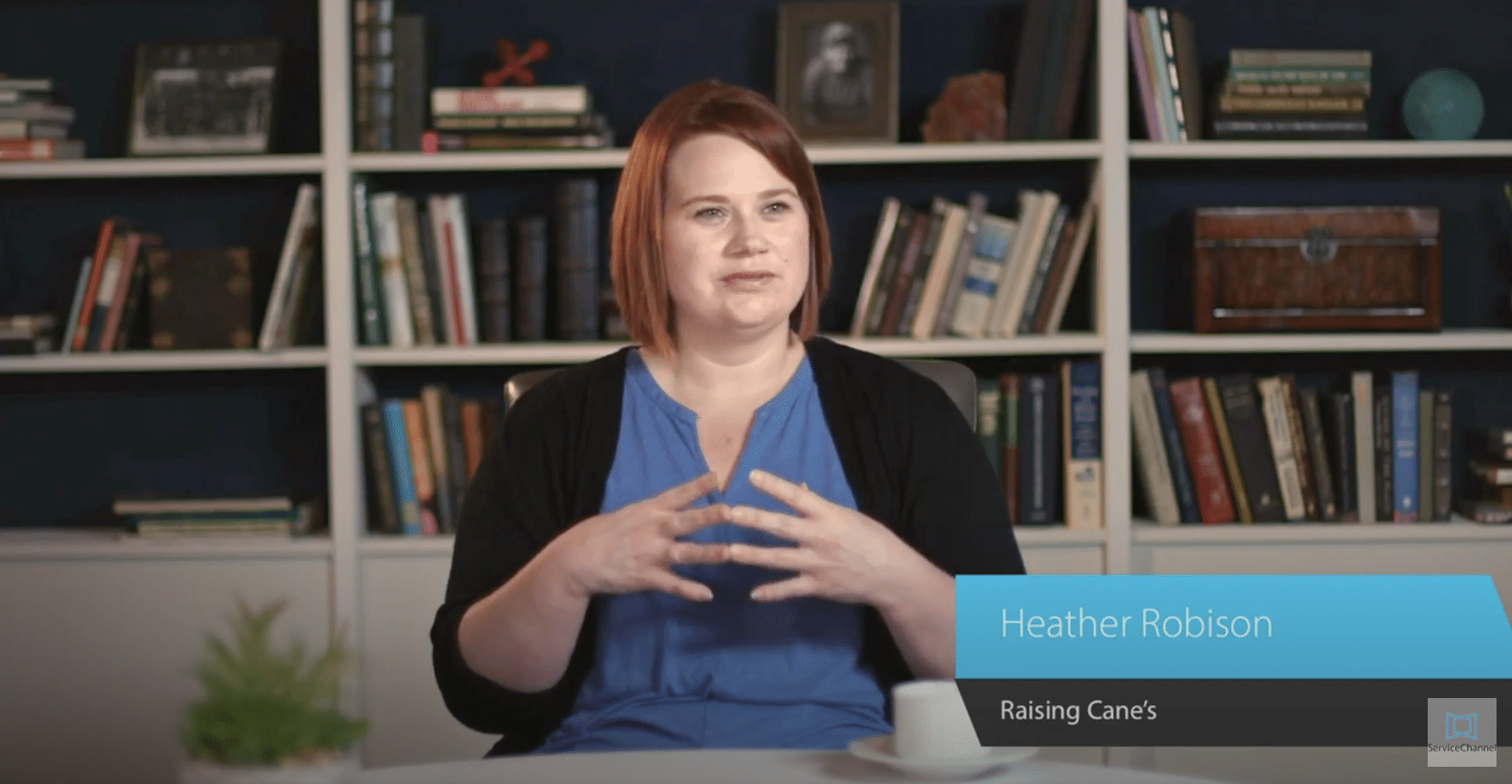 The COVID-19 pandemic has changed everything about the way we live and work – and, in turn, it has radically changed the ways consumers shop, exercise, and dine out. ServiceChannel is committed to helping our customers through this difficult time in any way we can. Please do not hesitate to reach out with any questions or concerns at cv@servicechannel.com.
The very premise that the fast-casual restaurant industry is built upon is the reason its facilities maintenance programs must be managed to a T. Any brief lapse in service due to a broken fryer or faulty oven can quickly lead to a difficult-to-tame backup at the drive-through line and inside the restaurant, as well. Customers, unused to long waits for a burger or burrito, will more than likely head up the road to a competitor, instead.
How can fast casual restaurants keep up the pace and maintain a consistent customer experience across locations? It all comes down to establishing the right processes – processes that are logical, easy to understand, and simple to execute – for restaurant managers to fall back on when the unexpected occurs. Without clear guidelines, staff are left to fend for themselves. Obviously, this is not the best equation to fall back on when a vent in a restaurant's kitchen blocks up and begins filling the establishment with smoke.
Heather Robison of Raising Cane's Chicken Fingers knows firsthand just how important it is to properly maintain assets and give managers the tools to act quickly should a piece of equipment malfunction. We got a chance to speak with her about how she's seen the ServiceChannel platform transform the brand's restaurant operations and work order management process – and explains why it's an integral part of Raising Cane's competitive success.
Work Order Management
Every restaurant, fast-casual or not, will eventually run into a situation where a key piece of kitchen equipment malfunctions during what seems to be the busiest lunchtime rush of the season. Murphy's Law must apply, after all. The difference between restaurants that keep those impatient, waiting customers happy and those that leave them with a soured impression often comes down to work order management and behind-the-scenes processes.
Since most fast-casual restaurant employees are unlikely to be highly trained repair technicians, communication errors can happen easily when reporting a problem. For businesses that still handle service requests over the phone or via email without a dedicated FM platform to rely on, minor communication errors have a tendency to spiral. A manager's voicemail message to the nearest plumber according to Google? That bathroom sink might not get repaired for another 48-72 hours.
In our conversation with Raising Cane's Chicken's Heather Robison, she pointed out just how critical ServiceChannel's Work Order Management module has proven to be in terms of work order communication, sharing a recent anecdote: "Restaurant managers don't necessarily know the technical terms, or how to get across the immediacy or the urgency of their issue. So, they'll put in some really creative information in their work orders. We had one guy once who said, 'I'm not saying it's hot in our kitchen, but two hobbits just walked in and threw a ring in the fryer.' It definitely keeps things interesting."
Even with these occasionally vague – yet humorous – comments, urgent work orders can easily be identified and tracked in the ServiceChannel platform. Raising Cane's most critical assets, including fryers, walk-in refrigerators, and HVAC systems, are coded specifically so that work orders related to this equipment can be prioritized accordingly. All of this helps to ensure that a refrigerant leak or other seemingly insignificant issue does not accidentally lead to a loss of thousands of dollars in food.
Robison explains, "ServiceChannel has helped us tremendously with emergency calls by having that automatic push notification. If the provider doesn't accept the call within 20 minutes, then they get a phone call from ServiceChannel, saying, 'Hey, you guys need to accept this call. They're an urgent need. Please get out there and dispatch.'"
Restaurant managers and employees at fast-casual restaurants shouldn't be burdened with the task of following up repeatedly on urgent work orders and making phone calls to technicians who were supposed to arrive hours ago. To be truly successful in this competitive industry, employees must instead be given the tools to make "crisis management" efforts as simple and organized as possible. That way, staff can get back to doing what's most important: Taking care of customers.
Automated Preventive Maintenance
For larger, multi-location fast-casual chains, consistency is key. Customers expect to eat the same quality food and enjoy the same level of service at a location in California as they would at a location in New York. And since geographic variables have a huge impact on the types of issues that can occur within a restaurant building and its surrounding property (as well as the costs to fix them), it is mission-critical that chains create a personalized, strategic preventive maintenance program that can be carried out successfully across all locations.
Raising Cane's Chicken is no exception: With around 420 locations across the United States, including a handful of franchise restaurants, preventive maintenance has become a core component of the overall FM strategy. Robison explained how her team utilizes ServiceChannel's Preventive Maintenance module to keep tabs on each location and enact a schedule that makes sense:
"The PM module can really help with ensuring that things happen when they need to happen, on a routine basis. You don't have to remember, 'Oh, what's due this month? Oh, who's assigned to this frequency for grease trap pumping? Who's assigned to this frequency for light bulb change outs? The system does it for you."
Not only do assets such as light bulbs and grease traps have an impact on the end product – the customer's dining experience – they also have the potential to make or break a mandated health and safety inspection, which all restaurants must regularly undergo in order to remain operational. And since the results of these inspections are available to the public, a poor grade or failed inspection on any brand's record may have a long-lasting impact should a customer come across the information online.
Service automation software takes the guesswork out of preventive maintenance and automates many of the repetitive, error-prone tasks associated with asset management. Tracking via spreadsheet, on the other hand, is a recipe for forgotten repairs: "When you've got a spreadsheet you obviously have the ability for multiple people to go in and make changes or modifications to it. Even if you limit access, you've still got at least one or two people, and human error is all too common. So, it's a possibility that one asset is assigned to the wrong location, or you retire the wrong asset when you replace it," Robison told us.
Another benefit of service automation? It guides decisions that might otherwise be time-consuming and based on insufficient evidence, such as decisions around when to repair versus replace a particular asset. By tracking assets digitally and applying machine learning-powered algorithms to a wealth of historical data, ServiceChannel's Decision Engine can quickly assess whether or not a dishwasher, for instance, has reached the end of its lifespan or whether money would be more wisely spent on a qualified repair technician.
Case Study: Raising Cane's
Watch the rest of our conversation with Heather Robison, Manager of Facility Services for Raising Cane's Chicken Fingers, as she discusses some of her favorite ServiceChannel features.
Final Thoughts
Diner experiences at fast-casual restaurants should not be taken with a grain of salt – no pun intended. According to our recent State of Restaurant report, 84 percent of diners age 40 and older say they are less likely to ever return to a restaurant after a single bad experience; 76 percent of Gen Z and Millennials said the same. For Raising Cane's Chicken Fingers, creating those consistently excellent customer experiences has been a core value from day one. And, as Robison explained, it would be difficult to do without the right platform and underlying processes keeping their network of over 400 locations running.
With ServiceChannel, Raising Cane's has been able to give their restaurant operators more control over assets, provider invoices, and expenses – helping them make smarter FM decisions that boost profits and encourage growth.
"I love ServiceChannel because it provides efficiencies and automations that we would otherwise not have access to. From the individualized, customized support provided by Success Managers, to the additional modules and features like Asset Manager or Supply Manager, they really provide a level of service that can't be beat. And we greatly value the resources ServiceChannel has provided to us to better support our restaurants and the facilities needs that they have."
Ready to take your restaurant maintenance and operations to the next level? Schedule a demo with the #1 facilities management platform.