5 Common Mistakes to Avoid in the Work Order Management Process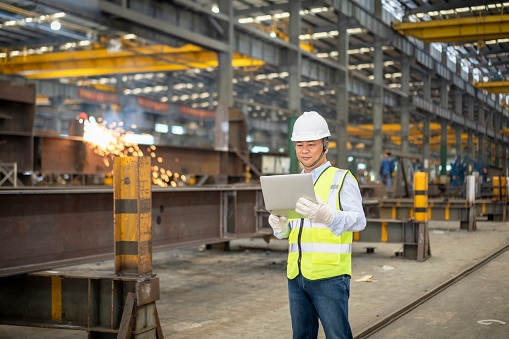 Facilities managers know how complicated the nature of their job can be. Between having to manage tens, hundreds or even thousands of locations, managing hundreds of partners (internal and external), and striving to meet everyone's expectations of what facilities should be – pristine, high-functioning, safe, and up to brand standards – it can be a lot to juggle. And at the core of all these moving parts, facilities managers are responsible for overseeing work orders at each location.
Work order management is no easy process, and without the right tools put in place, facilities managers may find themselves running into the same problems that cause lost time and inefficiency. Here are 5 common mistakes to avoid and the solutions you'll need to solve them.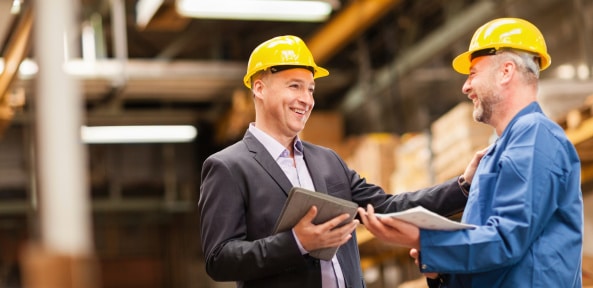 1. Using Traditional Methods or Legacy Work Order Management System
In the fast-paced industry that is facilities management, using a manual documentation system is simply not efficient anymore. Not only does a traditional documentation system increase your chances of making mistakes and certain work orders not being completed, but it also can end up wasting time for both FMs and service providers. 
The biggest gap you'll find in a traditional system is that you can't take advantage of intelligent automation, which is a life-changing way of approaching the work order management process. With service automation, FMs aren't doing the same manual tasks over and over, taking up time that can carry over into late nights and weekends. Teams can build the rules, guidelines, and workflows they want to see in their cloud-based software and the work is done for them. 
Never before has it been so easy for FMs to smartly oversee multiple locations without the need for manual intervention. They can monitor service providers in real-time, leave feedback on work performed, and keep everything safe and secure on a single platform. 
2. Hiring the Wrong Service Providers
Aside from having to oversee the entire word order management process, FMs are also responsible for finding the right people to get the work done. With so many service providers to choose from with different qualifications, skills, and location, it's easy to choose the wrong ones, and your facilities will ultimately suffer. 
Since this is such an easy mistake to make, it's common to spend countless hours searching through lists of service providers, but with little to no insight on what their qualifications and accreditations are. FMs reach out to them, realize they aren't the right person for the job, and time is wasted on both ends.
However, with the right work order management software, you can utilize contractor directories that significantly reduce time in finding, evaluating, and hiring the appropriate service providers. Fixxbook, for example, allows you to search for specific trades and service areas, and refine your search however you'd like, whether it is by a certain skill set, geographic distance, and more. 
3. Not Using Clear Data to Measure Performance
Let's be honest: No one wants to work without receiving feedback, whether it's positive or negative, in return. Not only does it hurt you — underperforming work leads to facilities in less than desirable conditions and lower customer satisfaction —  it hurts your employees as well. Service providers are looking to have their performance measured in various dimensions, such as contractor effectiveness, service quality, and cost so that they can meet objectives and continue to find good business.
That's why we recommend implementing a tool that standardizes key performance indicators (KPIs) and improves transparency, FMs no longer have to spend hours pulling excel reports and manipulating them into meaningful insights. Consider using something like contractor scorecards, which provides a quick, easy, and reliable way to measure and grade all service providers fairly, promotes better communication, and encourages a strong work ethic.
4. Lack of Communication
A common mistake across industries, but especially in facilities management, is not having strong communication. The reasons are understandable. FMs are exceptionally busy people and having to communicate effectively with hundreds of employees across departments and locations is a challenge. However, weak communication can lead to larger problems like expectations not being understood, and work orders not completed in a timely matter. This can especially become a problem for an FM on the go or one who works during after hours. 
Many FMs have improved their communication with the use of a mobile app. With so many employees traveling during their day to day and not always having access to a desktop, a mobile app is an easy and effective way to stay in touch. Many FMs have stated that tasks that used to take 5-10 minutes were cut down to mere seconds with this tool.
Anyone who is authorized can quickly input a work order, assign it to a contractor, and monitor its resolution in real-time. FMs can also make notes within the app to keep all work order history in one place. It's easier on the service providers and FMs — they can better manage the whole process with insight into the status of each work order and historical data at their fingertips.
5. Not Having Data to Support Decisions
Another mistake facilities managers often make with work order management is not using the data they have at their fingertips. Analytics allows you to identify key trends, patterns, and insights that help you make better decisions for your team.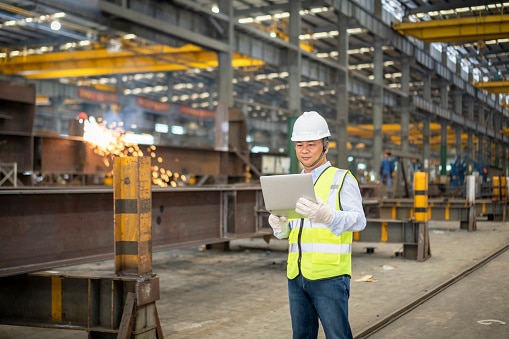 With access to analytics, it's easy to answer questions like: "How many emergencies do we have every week and what contribution does it have to my overall budget? How much am I spending on each of my locations on average? Am I over-budget?" If numbers are too high or too low according to your company's standards, it's easy to make adjustments. Having actionable insights and access to benchmarks can help with driving decisions that are consistent, timely, and industry best practice, i.e., for repair vs. replace, service provider partnerships, proposals, invoices, and more. We recommend looking for software that presents data in a meaningful way and allows you to slice and dice your data to give you rich insights — including spend and volume by trade, category, location, priority, service provider and more.
With facilities-focused analytics, you will be surprised by how much easier it is to find answers to your business-related questions and save money through making data-driven decisions.
Final Thoughts
We understand how complex the work order management process can be and how many moving parts are involved. By shining a light on the common mistakes facilities managers make when it comes to the work order management process, we can develop solutions that lessen these errors and help to streamline the entire process. 
Looking into the future, we can expect the work order process to get progressively automated, simple and intelligent. With the right work order management software in place, you can spend less time navigating these issues and focus on the work that matters.