What Is the Difference Between CAFM and CMMS?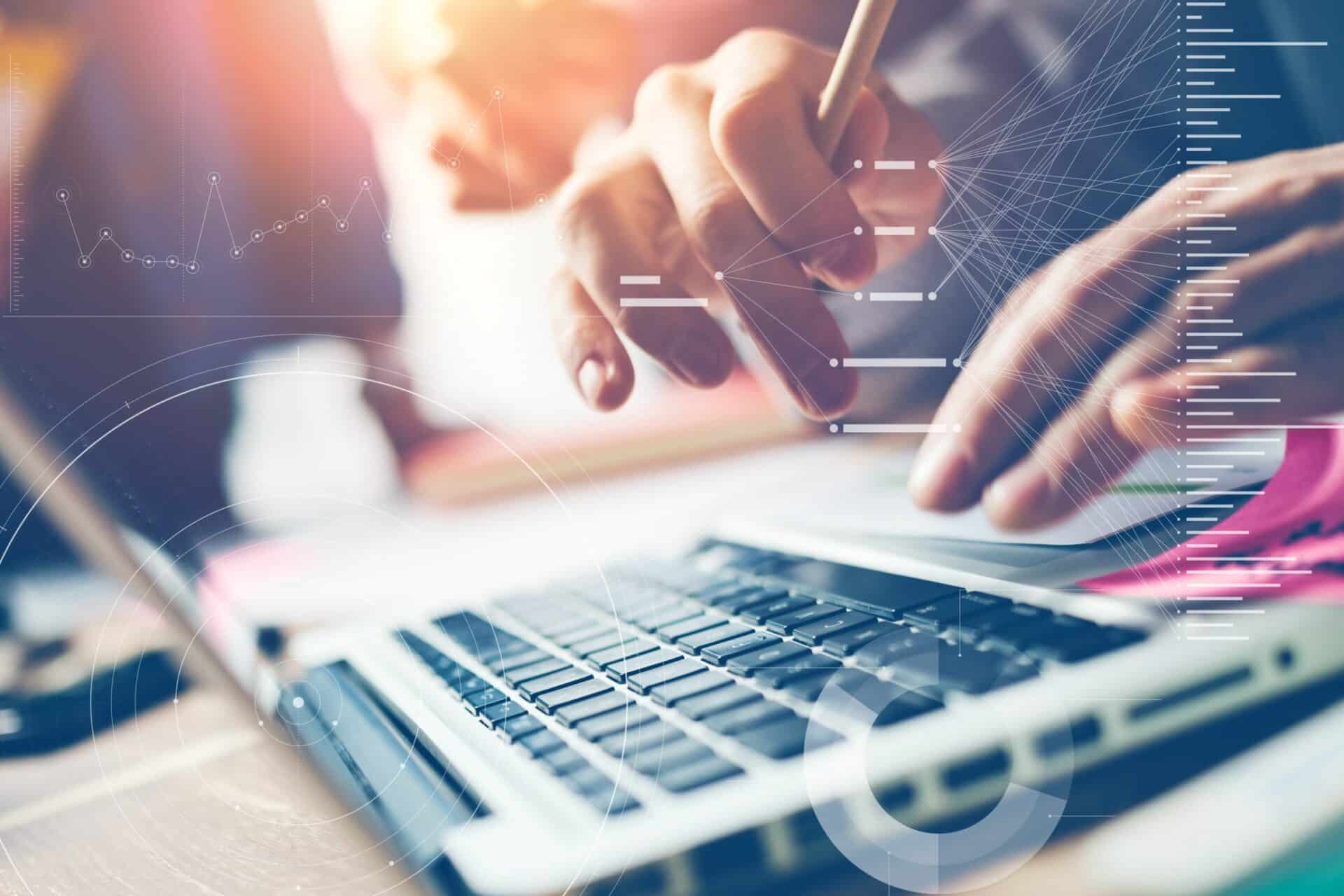 CAFM and CMMS software are often used interchangeably in the facility management industry. However, this isn't truly an accurate way to think of these terms. There are many similarities between CAFM and CMMS software, but there are some key differences between the two that you should know.
In this article, we will define the difference between a CAFM and CMMS solution. We will also demonstrate how these two platforms can work together to better optimize facility management processes.
What is CAFM Software?
CAFM (computer-aided facility management) software supports both automated facility and real estate management. CAFM software integrates with multiple platforms and helps facilities managers plan and track how facilities are used. This helps your facility manager:
Schedule repairs
Perform preventive maintenance
Monitor work orders
Adhere to compliance standards
When the CAFM systems interface is utilized alongside other technologies such as computer-aided design (CAD) systems and building information models (BIMs), facility managers can gain visibility into:
The enterprise's buildings
How they are used
The movement of assets
How each site and its associated assets are being maintained
Key Functions & Features of CAFM
Space Management and Optimization
CAFM helps you make better use of your physical workplace. This is because you can use it to gain easy access to your office layout and simplify floor plan creation. The software can also track how frequently certain facilities are used. This can help you determine where and how to expand.
Occupancy Tracking and Management
You may also use it to control visitor intake into certain rooms if necessary. For example, an event center may have capacity maximums in certain rooms. They could use CAFM to easily track movement in and out of each room and let ground staff know to let more visitors in.
Lease Management and Administration
CAFM provides some excellent benefits to property management organizations. Among them is how it can simplify lease management. It does this by tracking lease terms, renewal dates, and owed costs. You can also use it to organize related documents into one centralized location.
Maintenance Management
CAFM tools help you manage different aspects of maintenance operations. You can use it to schedule routine tasks, track progress, and quickly pinpoint the locations of important assets or resources. This helps ensure that maintenance is done quickly and well, instead of choosing one over the other.
Benefits of implementing CAFM Software
Improved Space Planning and Space Utilization
If you use CAFM for space management, you'll improve space usage and enjoy easier planning. This reduces internal disagreements on how to use physical spaces and can save your energy bills by reducing wasted heating and lighting.
Streamlined Processes
Everything is more efficient with better planning. When you manage facilities across multiple remote locations, efficiency becomes critical. CAFM tools help you plan processes well in advance with less of a need to navigate miscommunications or deal with complex systems. That makes everything go faster.
Data-Driven Decision-Making
Managers live on data. Every decision needs a reason and the data collected by CAFM can help you justify requests. It also simply give you more space to make informed decisions about process changes or hiring.
What is CMMS Software?
A computerized maintenance management system, or CMMS, is a component of CAFM software that is entirely focused on maintenance. It uses a single platform that tracks important data about an organization's maintenance operations. This data provides clear visibility into maintenance decisions and work orders.
Key Functions & Features of CMMS Systems
Work Order Management and Tracking
One of the primary functions of a CMMS system is simple work order management. Anyone at any of your facilities can easily submit maintenance requests through an intuitive online portal. From there, maintenance technicians can quickly create work orders without a lot of back and forth.
Preventative Maintenance Scheduling
Preventative maintenance is always a better strategy than waiting for equipment to break. A CMMS solution makes it easy to schedule regular maintenance work and track repair history. This way, you won't need to submit a request every time you need to perform preventative maintenance. Meanwhile, your history may provide insights into which equipment needs it more often.
Asset Tracking and Management
Proper asset management is a big help to your maintenance team. When they know the status of your assets, it makes it easier for them to find and fix equipment. CMMS software can help you keep an inventory of assets, track the location and status of each asset, and manage their lifecycles.
Maintenance History Tracking and Reporting
It's important for your maintenance department to know who fixed what and when. If anything goes wrong post-repair, they can take a look at who did it and react accordingly. Many CMMS software tools record and generate reports that include this
Benefits of implementing CMMS Software
Efficient Maintenance Processes and Workflow
Maintenance tracking through CMMS prevents bottlenecks during maintenance operations. This is because dispatching contractors to the correct location and monitoring their work can all be done from within the head office.
Enhanced Asset Reliability and Availability
When you use your CMMS system for asset management, you'll enjoy better-performing and easier-to-find assets across your facilities. CMMS software can monitor asset conditions so you'll have a chance to be proactive about repairs. Contractors will also be able to locate critical assets quicker so they can begin work sooner.
Optimal Resource Allocation and Inventory Control
Knowing the conditions of each facility from your head office makes it much easier to manage resources. Managers can monitor which facilities need more attention and dispatch employees accordingly. This also helps you allocate your budget more effectively.
Choosing the Right Solution
Assess Your Organizational Needs and Priorities
Like any other software tool, it's important to assess your business needs before you begin shopping. When it comes to CAFM and CMMS software, consider your facilities' typical:
Size
Complexity
Nature of operations
Budget
Be sure to consider these factors as it pertains to your whole organization and each individual facility in your franchise.
Considerations for Selecting CAFM or CMMS
Once you've started shopping, your next step is to pick a solution. Again, like any software tool, some will be better for you than others. Consider the following questions to help you determine which CAFM or CMMS system is best for your business.
Do its features meet your needs?
Will it be easy for your employees to learn and use?
Is it within your organizational budget?
How is the tool's customer support for when you need assistance?
Integration Possibilities and Scalability
Later in this article, we will discuss the benefits of integrating CAFM and CMMS. However, you will want a tool that can integrate with other software in your workflow as well. Depending on your needs, you may or may not want to integrate your CAFM or CMMS tool with your:
Enterprise Resource Management (ERP) System
Human Resources Management System (HRM)
Integrating CAFM and CMMS for the Best Results
Although CMMS can be a tremendous help to managers, it has its limitations. While CMMS addresses tracking and maintenance, it doesn't provide the crucial performance and spend analytics to make informed decisions.
Therefore, CAFM and CMMS software are most effective when they are integrated. That's because combining the powers of their slightly different capabilities optimizes visibility into facilities management processes.
Let's take a look at a fictional example of how CAFM and CMMS software can work together to streamline business functions.
Retail Company Example
Imagine a retail company that has fifty locations across the United States. They may be spending an egregious amount of money keeping every location running smoothly. The office manager is left confused every time they see the bill and the maintenance department need to justify their work costs.
After implementing CAFM software with CMMS capabilities, this retail company gained a database that gives upper management complete visibility into various maintenance costs. This insight helps them and maintenance managers identify areas where they can lessen the cost of maintenance tasks without compromising quality.
Additionally, because the CAFM software can show them which critical equipment needs repairs, they discovered that ten stores have HVAC units that fail to meet regulatory and compliance requirements. So, they used CAFM software is used to find qualified HVAC contractors and schedule maintenance work.
As the contractors complete their work, the retail company uses CMMS software to monitor their progress virtually. This eliminates the need for them to send a representative to supervise the work. Once the HVAC repairs are completed, they can then send the contractors their payments virtually
This example extends beyond retail companies. Any business that has a large number of facilities in many locations can use the combined powers of CAFM and CMMS in this way.
Get The Best of Both Software Solutions With ServiceChannel
Since 1999, ServiceChannel has been dedicated to helping facilities perform their best. Our user-friendly facilities management platform gives you all the benefits of CMMS and CAFM in one simple solution. Get your free assessment today to discover how you can level-up your processes and experience unparalleled cost clarity.
CAFM and CMMS software to effectively and efficiently manage facilities operations.