Best Practices for Improving FM Service Provider Relationships

The relationship between facilities management teams and providers is certainly unique and, at times, can be difficult to navigate. The best relationships between FMs and providers require that both parties are unified around a common mission or goal – however, achieving this goal may be easier said than done. This is why communication, honesty, and clarity are critical to FMs and providers' ability to forge a strong working bond. 
It also takes a strategic approach on the FM's part. There are several stages involved in getting a work order fulfilled, from selecting a provider and signing the service agreement to ongoing management and communication. Maintaining a sense of harmony throughout the process and developing a positive relationship with your supplier or service provider will set both parties up for success. 
For more information on how best to manage service providers in today's FM landscape, attend our informative session, Provider Relationships: From First Date to…Divorce?, at ServiceX 2019. Seats are filling up quickly – register today for this premier, no-cost event.
In the meantime, read on for a few tips and best practices for maintaining a strong, efficient, and productive relationship with providers and their service technicians.
Implement FM Software
Smart facilities managers understand the critical role contractors play in the success of a project – as such, treating them as dispensable labor is no longer an option. Establishing a culture of open communication is perhaps the most important cornerstone to any healthy working relationship, not only for project success but also to be able to hold each other accountable.
Employing software such as ServiceChannel's Service Automation platform can help. This kind of technology streamlines the communication process and allows providers and their service managers to exchange important information in real-time. It also provides complete visibility and transparency into all other aspects of the facilities management program, from work orders and compliance checks to invoicing, payments, and analytics – all from one centralized dashboard. 
When managing a multitude of relationships across multiple locations, a high level of control and visibility will have a significant impact on the efficiency of your entire team. With a Service Automation platform in place, both managers and contractors can create and approve work orders on the go, keep invoices accurate, and make sure metrics are up to date – relieving the burden of repeat visits and inaccurate billing. 
Hire the Right Provider for the Job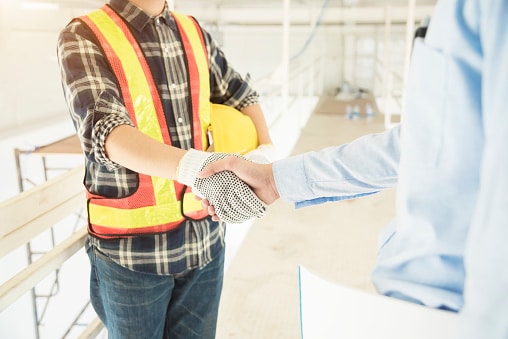 Despite the fact that so many facilities departments rely on a wide and diverse network of commercial providers to handle repair and maintenance projects, the sourcing and hiring of providers can be hit-or-miss for many FM organizations. Often, under pressure to keep costs low, FMs become too focused on surface issues like labor rates, travel, and material markup, and struggle to prioritize the overall value delivered by providers during the selection process – such as certifications, capacity, coverage, qualifications, and references. 
ServiceChannel's Service Automation Professional package streamlines the provider selection and management process. The platform's contractor management feature provides FMs and facilities directors access to an extensive directory of service and supply companies that can be filtered by trade, industry, geography, and diversity – helping you select the provider with the specialties and credentials that meet your needs. This means your hiring process will become more efficient, your budget won't be stretched too thin, and you'll get your relationship off on the right foot. 
Make Sure Providers Are Paid On-Time
Everyone can agree that paying someone for their work in a timely manner will result in happier and more loyal business relationships. Unfortunately, this doesn't always happen. FM programs occasionally hit roadblocks during the invoicing and payment process – it could be something as simple as the vendor and provider having different ideas about when a bill should be paid. 
Misunderstanding around the payment process will have a lasting impact on your relationship with service providers, and even on the quality of work that they provide. On the flip side, if service providers receive their payments quickly and accurately, it will greatly improve the likelihood that they'll continue to work with you in the future and provide high-quality, reliable service. 
With a Service Automation solution in place, FMs can transition from an outdated, manual invoicing process to a completely digitized system. All this takes place on a single dashboard, where FMs can receive, review, and accept invoices, as well as make payments electronically. Charges from multiple invoices can also be consolidated into a single payment, making it easier to keep the payment process running efficiently.
Focus on Data-Driven Communication
Everyone wants to know when they are doing well at a job – on the other hand, providers and technicians will appreciate constructive criticism when there are things to be worked on. Having clear communication on where each person stands performance-wise is another important component to a healthy working relationship. How can contractors strive to do better if they aren't getting any feedback on their performance? 
With a Service Automation platform in place, facilities managers can easily keep an eye on their providers' performance by tracking the quality of their work against KPIs, location, and compliance standards (just to name a few). This kind of data-driven, quantitative feedback is appreciated by contractors and technicians who want to better their craft and provide the best service possible. 
With ServiceChannel's Contractor Scorecard, service providers can take a look at the platform to find out in which areas they are excelling, in which areas they need to improve and make adjustments accordingly. Implementing a system of shared feedback in your organization is a great way to strengthen relationships, opening the door for efficient and constructive teamwork.
Want to Learn More? Join us at ServiceX 2019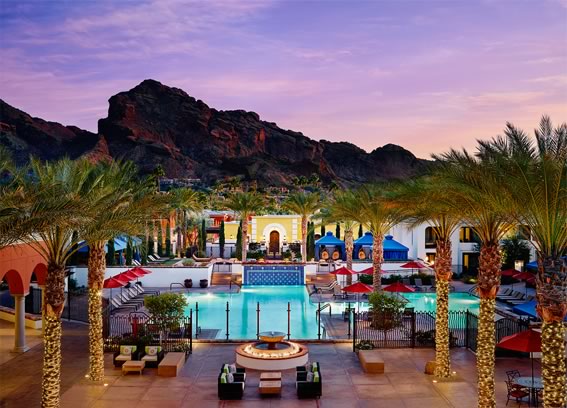 Interested in learning more about building better relationships with contractors and service providers? Join us from September 22 to 24 in Scottsdale, AZ for ServiceChannel's exclusive 3-day conference, ServiceX. A must-attend event for anyone interested in improving customer experience, attendees will have the chance to discover industry trends, attend product education sessions, and network with like-minded peers in their industry. 
Provider Relationships: From First Date to…Divorce?
Tuesday, September 24, 2019
10:45 – 11:30 AM
Managing providers is one of the most challenging but crucial aspects of your job. Attend this session and learn what providers value most, how to dodge the common pitfalls at every stage of the relationship, the insights you'll need to determine when to push hard on accountability, and when to follow their lead. 
Learn how to activate the power of the #1 Facilities Management Platform to transform your business at this premier, no-cost event. Space is limited.
Some important dates and times to mark on your calendars: 
Where:

Scottsdale, AZ – Omni Scottsdale Resort & Spa at Montelucia

When:

September 22nd-24th. On-site registration begins at 3:00 p.m. on the 22nd. 

What:

An exclusive 3 days of learning, networking, innovation, sharing, and fun.

Who:

Anyone who is involved in ensuring their business maintains a consistent customer experience.

Extras:

Expert speakers, product training, networking sessions, innovation showcase, a chance to meet the ServiceChannel staff

ServiceX Registration Deadline:

Tuesday, September 3rd, 2019

Omni Scottsdale Resort & Spa Booking Deadline:

Friday, August 23rd, 2019 – SOLD OUT

Mountain Shadows Resort Booking Deadline: Thursday, August 29th, 2019