Grocery Industry Lessons Learned at NGA | ServiceChannel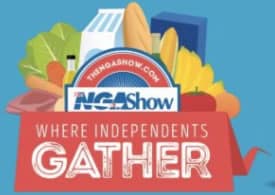 Given the food retail industry's ever-changing environment and evolving advancements in innovation, it's imperative to learn how to get better pricing, add more product variety and improve the shopper experience.  Customers now expect more and are pushing retailers to innovate.  As in most sectors, they're demanding a higher quality of service and specifically as it relates to their health and wellness, they want more healthy food options.
Each year, the National Grocers Association (NGA) – which represents $131 billion in annual sales (25% of retail grocery industry sales) – attracts both independent retailers and food retail industry executives and service providers to its annual NGA conference by providing opportunities to learn, engage, share, network and innovate. 
With NGA being the only industry association devoted exclu­sively to the needs of independent grocers and small business, whether managing solo stores or small to mid-size chains, this event allowed for optimal networking and education opportunities.  Attendees consisted of independent retail owners, CEOs and their leadership teams.
Grocery Industry Event Lessons Learned
Here are five things we learned over the course of the NGA Show:
1. Retailers are looking for a digital relationship with their customers. This is becoming key to making sure you are constantly in touch with and communicating with your customer base.  With the age of Facebook, retailers can now get instant customer feedback as they engage with them on new products, sales and promotions.
2. Innovation is driving change. While many industries are continually pushing the envelope in customer interaction and engagement through new and emerging technologies, typically 80% of the grocery sector's technology spend goes to simply maintaining existing customers. But the retail food industry need to broaden their strategies and look for new ways to use these emerging technologies to better engage consumers and drive new traffic.
For example, new technologies like Augmented Reality (AR) and Virtual Reality (VR) are exploding and consumers are becoming more familiar with them (it's reported that there are already over 100M AR devices in the market today!).
With all this innovation becoming available and at lower price points, some even in consumers' hands through their mobile devices, everyone's expecting innovative experiences in all aspects of their lives.  Thus, it's imperative that the grocery industry respond. There will be a wealth of opportunities for independent grocers to differentiate themselves by taking advantage of these new technologies in their stores that shoppers are familiar with and using elsewhere.
3. Independent retailers are not effectively managing their repair and maintenance (R&M) with technology. Though some parts of the independent grocery industry are innovating and deploying game-changing technologies, in other areas like building maintenance and facilities management, they're still trapped in the past.  Many are barely beyond the pen and paper method, if they're managing their R&M requirements at all.  This all leads to greater inefficiencies and greater costs.
Grocery facilities management is a 24×7 endeavor.  Visibility, or transparency as we like to say, across all your food retail locations is crucial to gaining a much deeper understanding of exactly what's occurring where and when.  The condition of your store and what the customer experiences has a direct impact on your bottom line.
Given that, it's somewhat surprising that many independent groceries are not yet taking advantage of modern technologies like service automation to reduce costs, realize greater efficiencies and importantly, deliver a positive customer experience.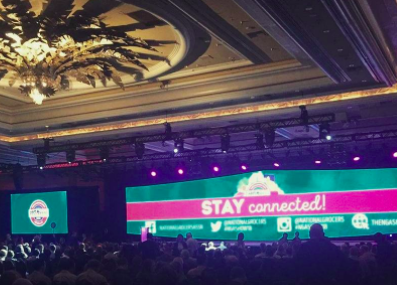 4. Emerging Tech Bringing New Ideas to Industry. One education session highlighted a number of emerging tech companies and how they are innovating the grocery industry:
5. Prepare for the future. The differentiating factor for future enhancements to the industry is "experience." One statistic shared was that, "7 out of 10 early adopters believe AR and VR will change their everyday lives".  By 2022, VR adoption is suggested to reach 256 million people worldwide with a revenue of $60B. The grocery sector cannot ignore this exploding trend.
While e-commerce continues to grow, physical stores are not going away.  Those food and other retail companies that leverage new technologies and complement them to deliver improved customer experiences stand the best chance to compete – and win.We're excited to see how these tech trends develop over the year, learn what's important and helpful to you, and help shape the future of the grocery sector together.  
Can't wait til next year? The 2019 NGA Show will be held in San Diego, California between February 24-27.