Best Practices to Overcome 5 Work Order Challenges

No doubt about it, facilities managers have a tough job. Their work is extensive, varied, and, oftentimes, invisible to an unknowing eye; we expect facilities to be high-functioning, smooth-running, clean, and efficient, but don't ever sit to think about all the effort necessary to keep locations this way. Facilities managers are responsible for identifying, planning, scheduling, overseeing, and evaluating all of the work that that has to be done, including managing and tracking work orders.


First and foremost, a work order is an assignment of labor. Facilities managers manage work orders by placing the work orders, and service providers – typically contracted laborers – resolve them. The process of planning, scheduling, and keeping track of all active and past work orders is known as work order management.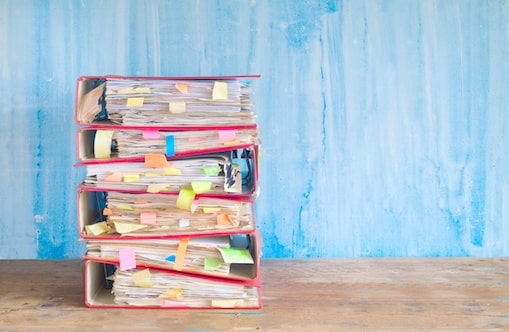 Work order management is not an easy process; comprehensive work order management software is important because it helps businesses keep their repair and maintenance work organized without spending unnecessary time and money.
These are some challenges associated with managing work orders, as well as details about how work order software can solve these issues:
1. Difficulty Finding Appropriate Contractors
Facilities managers not only have to make decisions about what needs to be done, they also have to select who performs the work. This can be a difficult process, as there are countless service providers to choose from. Unfortunately, not all of those contractors are available when needed or appropriate for the task at hand.
FMs can spend enormous amounts of time searching through lists of contractors, often blind to each one's accreditations, capabilities, and schedules. The right work order management software can make this much easier.
Some work order management software includes contractor directories, helping facilities managers find, evaluate, and hire appropriate service providers. Work order management software can also ensure compliance by validating that service providers have the correct insurance and license requirements.
2. Administrative Inefficiency
The administrative aspect of work order management – such as inputting, submitting, and recording data –when performed manually, is incredibly inefficient. Facilities managers are forced to aggregate time and focus to this process.
Work order management software however, makes it easy for FMs to virtually place service requests, monitor contractors in real-time using GPS, leave feedback on work performed, and keep all work orders organized digitally.
3. Organizing Work Orders
An integral part of work order management is keeping work orders easily accessible and well organized, since FMs often pull information from previous work orders. This can prove difficult when facilities managers are faced with the work order volume that comes with having multiple locations and extensive equipment inventories.
Work order management software helps organize past and current work orders, allowing facilities managers to quickly and easily retrieve information when needed.
4. Scheduling Preventive Maintenance
Scheduling preventive repair and maintenance can be challenging when asset information and contractor databases are not kept in a central, accessible location and it's difficult to regularly schedule recurring services.
If facilities managers don't have access to preventive maintenance capability within a work order management system, it increases the probability that needed recurring work doesn't occur as needed. Without a mechanism to ensure required planned maintenance is scheduled, assigned to the proper provider, and actually occurs, facilities management run the risk that assets aren't serviced properly leading to poor performance and possibly more costly repairs in the future.  Missed planned maintenance can negatively impact the customer experience as well as invoices on work never performed.
Work order management software helps FMs keep preventive maintenance plans organized, as well as input automatically recurring planned work easily and efficiently. This reduces the chances that preventive maintenance is not forgotten, equipment and locations are maintained as needed and only work performed is paid for.
5. Low Levels of Visibility
Work order management also includes overseeing work orders through to their completion. Facilities managers are tasked with monitoring contractors as they perform the assigned tasks. In order to do this, FMs usually have to travel around to their various locations and take time to ensure contractors arrive and check out on time, as well as complete the work to a satisfactory level.
The analytical capabilities of work order management software include financial, operational, and strategic visualization dashboards. These allow facilities managers to gain visibility into service data across all trades, categories, locations, and contractors to find answers to critical queries quickly.
Final Thoughts
Work order management is being revolutionized by software. FM processes are quicker, errors are reduced, and time is saved. As an example of the power of work order management software, we look at a restaurant brand chain that implemented work order management software to optimize their work order management processes and saw outstanding results. They found that they saved an incredible $1.7 million in the first measurement period, increased their contractor base by 25%, and reduced their invoice cost by 11.8%.
An important aspect of work order management is the hiring and oversight of contractors. Learn tips for executing effective contractor management.