4 Ways Service Automation Transforms Repair and Maintenance Processes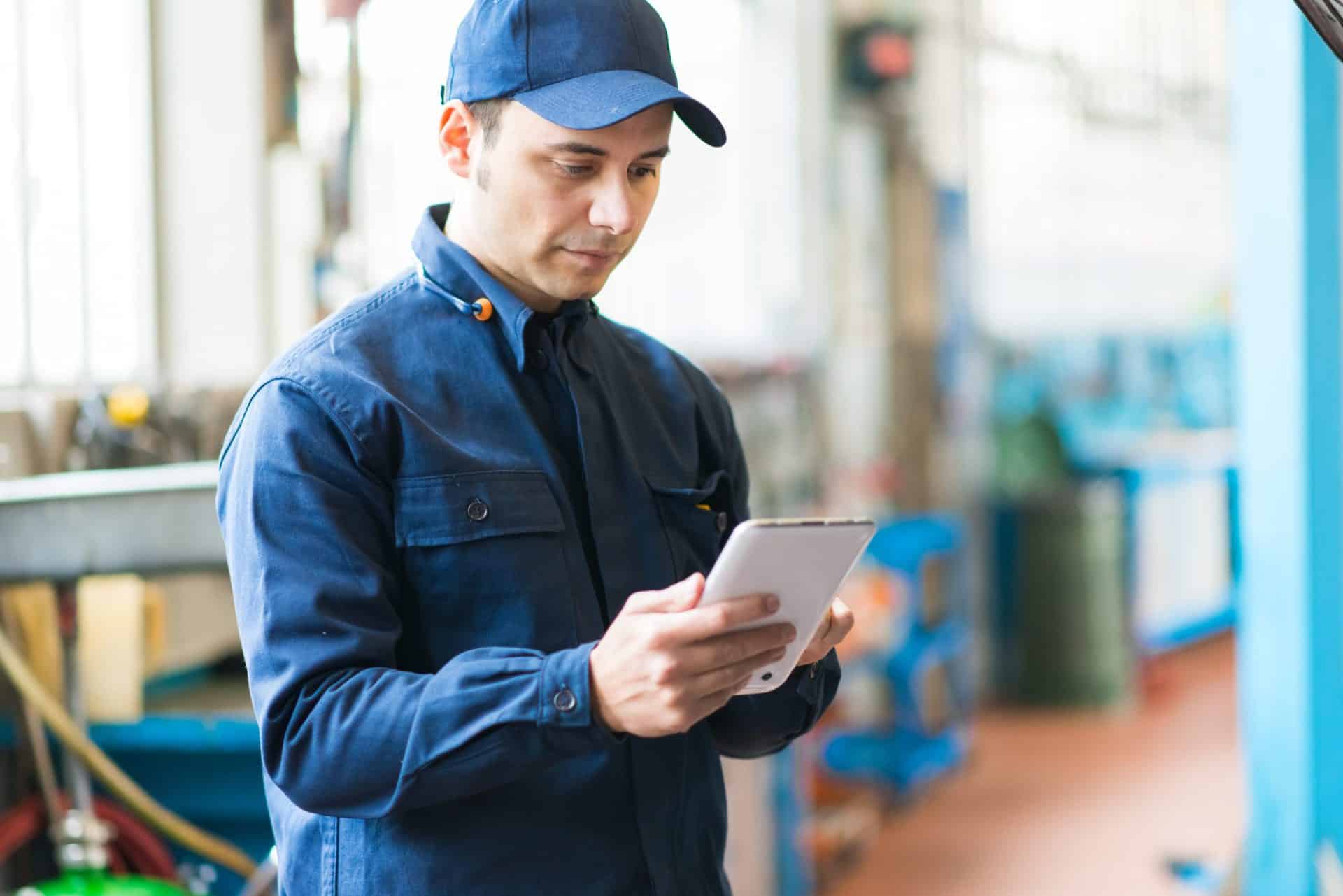 Service automation is a process to help human workers complete their tasks quicker, easier, and more efficiently. This can be applied across many business operations, including facilities management. Service automation for facilities management focuses on supporting facilities managers with automated repair and maintenance efforts.
In this post, we will look at four specific areas in which service automation software can alleviate certain repair and maintenance tasks from facilities managers' plates.
1. Find Contractors
The process of finding appropriate and accredited contractors for repair and maintenance issues is a historically time-consuming task for facilities managers. Having to manually sort through hundreds of contractors, look up their accreditations, and identify their specialties can be a very long process. Not to mention, contractor reviews are difficult to come by. All of these factors add up to a tedious contractor-hiring process.
Service automation software simplifies and streamlines this process immensely. Contractor directories include service provider profiles, experiences and qualification badges, diversities and reviews, making it simple to sort through and find exactly what you're looking for. Service automation software also displays contractor compliance, helping facilities managers avoid and manage risk. Searching for and hiring contractors, which used to be a manual process that took up a lot of facilities managers' time, is now done automatically with the help of service automation.
2. Manage Work Orders
Service automation software also includes work order management features and allows for real-time work order monitoring and status updates. With these features, facilities managers are able to automate every phase of the work order life cycle from order creation to invoice approval and can oversee contractor work virtually, saving time and resources. This is especially useful for companies that have multiple facility locations because the need to travel between them to monitor repair and maintenance becomes moot.
Additionally, service automation software aids in preventive maintenance. Instead of having to submit work orders by hand each time a repair or maintenance issues arises, work order software can complete the process for you. It can even create recurring work orders for planned maintenance requests. This relieves facilities managers of the need to constantly create new work orders for the same issues.
Download Free Ebook: Extending the Value of Service Automation Across the Enterprise
3. Submit Payments Efficiently and Reduce Costs
Invoicing can be complex and put a strain on facilities managers. Luckily, invoices can be automated using service automation software. Invoice automation integrates into businesses' existing financial systems, saving time and reducing potential errors. With invoice automation, facilities managers are able to manage how and when contractors invoice, automatically approve invoices, and move invoices through the system. The result is more transparency into invoice flow and spend.
4. Analyze and Report on Service Quality and Spend
Being able to analyze and report on facilities management data is essential for making intelligent budgeting and business decisions. Service automation software includes financial, operational, and strategic dashboards that provide visibility into service data.
Facilities managers can control spend and increase the quality of service through the use of a real-time reporting and management dashboard for operational and strategic facilities data across all transactions, locations, trades and contractors. With the increased visibility service automation software provides, facilities managers are able to see key trends, outliers, and metrics in an easy-to-read manner. They can also evaluate where spend is occurring and where it can be consolidated.
Final Thoughts
Service automation is revolutionizing the facilities management industry, making it more efficient and cost-effective. It delivers real results; by implementing service automation, one popular fitness brand saw a 49% reduction in facilities costs while gaining newfound visibility into facilities spend and streamlining their invoicing processes. As digital aids become more popular across all industries, service automation software will no doubt continue to grow in popularity.
Learn more about how facilities managers can use service automation to optimize processes across the organization.