Integration with Service Automation Pays Off for Accounts Payable and Facilities Management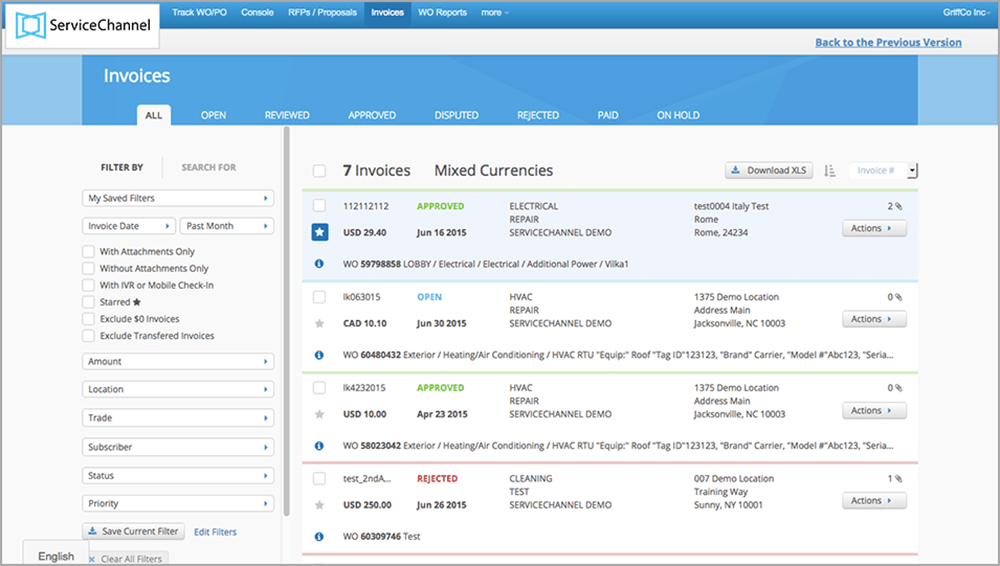 In this post, we will look at how using service automation can help FMs and Accounts Payable (A/P) staff work better together for the common goal of processing vendor invoices and payments, which tends to improve their responsiveness and the quality of services delivered.
The mechanism enabling FM and A/P departments to collaborate comes in several forms including electronic data interchange (EDI) and e-invoicing (and e-payment), to name two. Both EDI and e-invoicing/payment are designed to accelerate the transition away from manual invoice processing and cutting paper checks, which can drive up costs significantly, more than $12 per paper invoice, according to some industry estimates.
Service automation can play a critical role as the bridge between the FM and A/P departments through capabilities and benefits such as:
Enabling seamless interoperability/integration between service automation to corporate payment systems

Increasing first-time match rates (FTMR) in terms of invoicing, payment and pricing

Decreasing the number of disputes from vendors and suppliers

Capturing more available discounts such as early-payment incentives

Eliminating needless communication to check payment status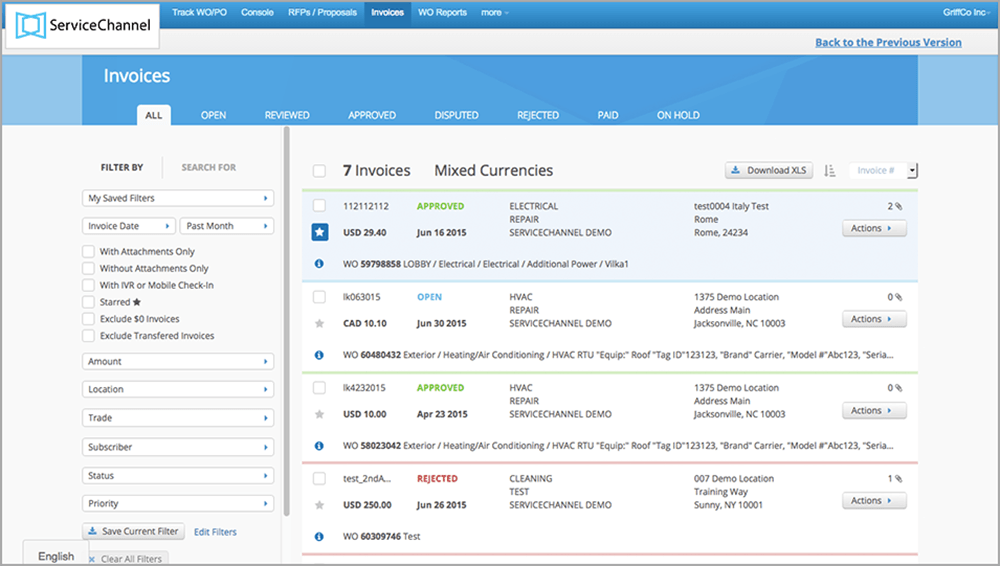 ServiceChannel's invoice automation software easily integrates into major financial systems,
saving time and reducing costs for FM and A/P departments
A/P Now Operates in the Real-Time Economy
The growing popularity of integrating service automation and financial system software is one of the key trends that are impacting A/P departments as they operate in the realities of the "real-time economy." We are even seeing this become an official mandate in the public sector as evidenced by the US Office of Management and Budget dictating that certain federal agencies adopt e-invoicing and payment by the end of 2018.
There are no such fiats yet for private-sector A/P departments and their FM counterparts. This presents an opportunity for smart companies to seize upon this as a competitive differentiator by implementing service automation-enhanced e-invoicing and payment.
Real-World Facilities – A/P Success Stories
We have seen two examples within our customers of service automation enabling terrific collaboration between the FM and A/P departments.
1 – The first example involves a national casual dining chain operating more than 600 locations and managing hundreds of service providers across all the major trades. The FM and A/P departments at this company worked with ServiceChannel directly to enable an opt-in early payment discount program to incentivize its key service, as part of an end-to-end, source-to-settle dynamic discounting process.
Because of the visibility and ease-of-operation that service automation delivers, this company was able to prioritize the largest invoices for faster payment processing, thereby maximizing the savings. The company estimates that it is saving more than $300,000 a year after implementing this dynamic-discounting program.
2 – The second customer example also involves a large restaurant chain, whose preferred FM operating model was to rely on local service providers vs. national vendors in order to build regional centers of excellence with best-in-region service providers. One of the downsides to this approach was the lack of a standardized way to process invoices and payments across all of the regions, leading to disparities of how fast vendors were getting paid for their services.
The solution was for each region to process its vendor invoices using Invoice Manager, which then can be integrated into the company's accounting software. This enabled every region to standardize its invoice and payment process while maintaining the "local first" FM model. In general, the company reports greatly reduced approval times and speedier payments for vendors.
This has led, of course, to happier vendors as well as a happier, more productive relationship between the FM and A/P departments.
For a better understanding of the benefits that a service automation platform can deliver for A/P and other non-FM departments across the enterprise, please download our free Ebook: "Extending the Value of Service Automation across the Enterprise."