Trade Expert Q&A Series: Catching Up with Aaron James, Plumbing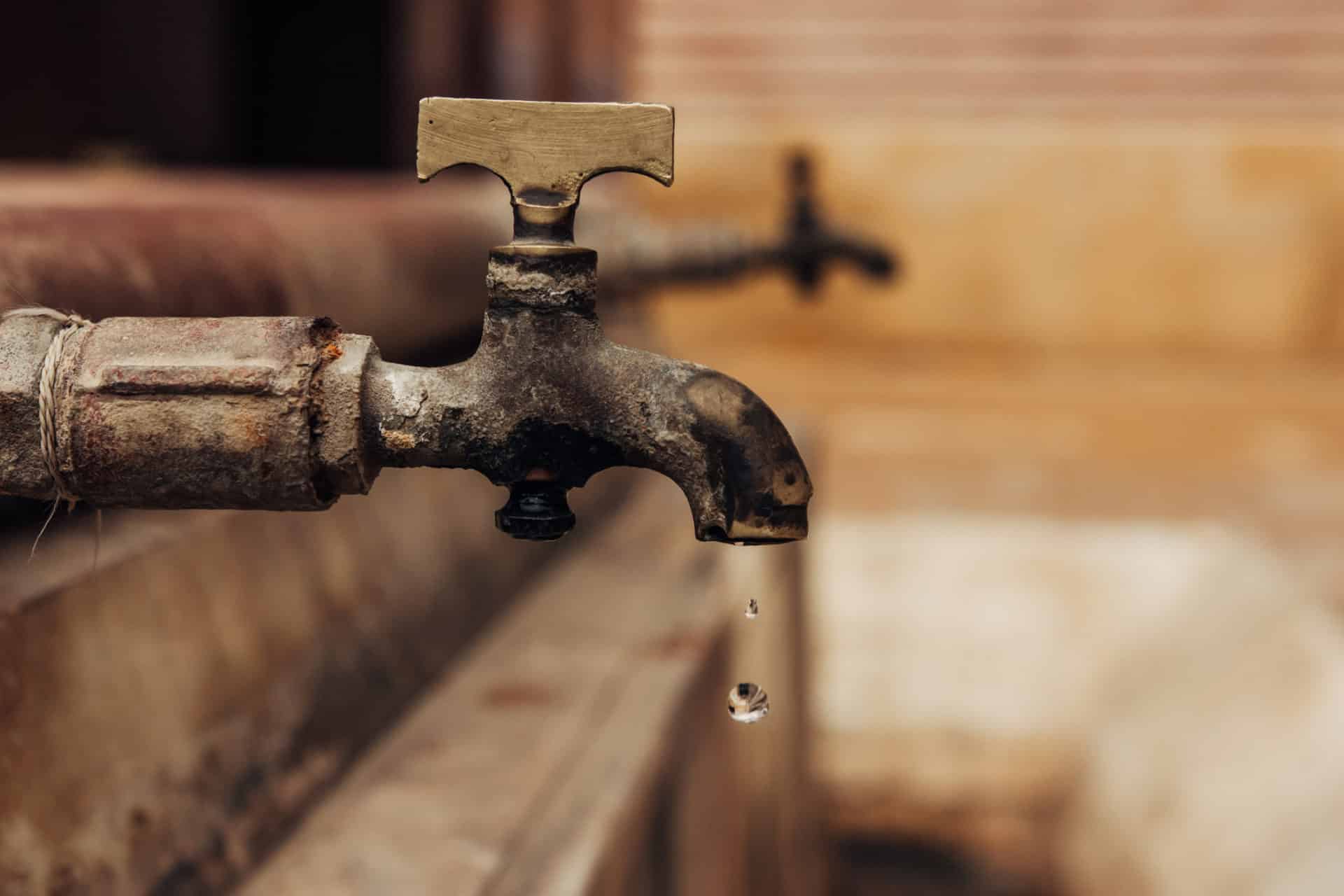 The fact that Aaron James seems ready for anything isn't surprising. He's spent 20 years working in trade services in hospitals, schools, and as a HVAC/R journeyman and a heavy equipment operator in the U.S. Air Force's Civil Engineering Squadron.
Aaron joined the trade specialist team at ServiceChannel last year, and his wealth of knowledge and vast plumbing, lighting, electrical, and HVAC experience has brought a new level of service and peace of mind to our clients. Aaron is there to make sure the technicians understand the problem, charge appropriately, and have the right expertise to make the repair.
Where were you before you started working for ServiceChannel?
I was a supervisor of a combined HVAC and plumbing shop at a hospital. It was right when the pandemic was just starting, so it was very interesting. I was in the trenches. I had 22 guys who reported to me, and I would get looped in on repair and replace jobs in the hospital and manage the situation.
There was an HVAC lead and a plumbing lead who reported to me. They were my eyes and ears. We held meetings with the staff every morning to go over the agenda for the day, and they and I would work together to solve problems.
What sorts of problems did you encounter?
Numerous things can go wrong in a hospital with the plumbing and HVAC. The facility had a filtration system that removes contaminants from the water via reverse osmosis, so there was a lot of equipment to maintain. We fixed minor things like ice machines and other small kitchen equipment, but we also maintained the bigger systems in the hospital and took care of plumbing and HVAC emergencies.
Can you give me an example?
One time, after a contractor cut into a wall, a sewage pipe burst, so we had to shut down an entire floor and make major repairs. They had to move the patients, which was a huge undertaking.
That position gave me a great deal of experience with regulations and compliance around how things are done, which I'm very grateful for because it has helped guide me at ServiceChannel.
I believe that all things happen for a reason and help prepare you for the next level. And that holds true for me.
What is your day-to-day like at ServiceChannel? Is it similar to what you did at the hospital?
It's a little different because I'm not supervising the techs. At ServiceChannel, the techs that contract with us have their own supervisors and bosses they answer to within their own organizations. I don't have to guide them through how to fix a clog or whatever — they already know how to do that.
I review vendor proposals for work they do for our customers. I check the quote to determine if it's within the right price range for the job. I make sure the labor hours are appropriate. And I confirm the labor hours and parts are listed out (vs. just listed as a flat rate). If the price is within an accurate range, and if the parts make sense for the job, I approve it. If not, I work on our client's behalf to push back on the quote and ask the vendor to go back and amend it.
I'm here to look out for the client's best interests, but I also empathize with the techs since I spent more than 20 years in the field. I also know that each client has different expectations and budgets. I take all those things into consideration when making decisions on proposals.
I can also be a liaison between the client and the tech, helping them understand each other. There are times when I help bridge the communication gap between provider and a client to ensure everybody's on the same page. And that's rewarding.
Do you have much face time with your clients?
We do almost everything through the platform. But there are times when we have Zoom meetings with clients and providers, and it's always nice for everyone when we can put a face to a name.
You have a bachelor's degree in management. Where did you go to school?
Spring Arbor University in Michigan and completed my degree when I was still in the Air Force while on a deployment. I was in a civil engineering squadron, which dealt with the infrastructure of the airbase, including grounds, roads, fuels, generators, and buildings. We had heavy equipment operators, HVAC techs, plumbers, electricians, and engineers — all the trades. That's when I did most of my hands-on stuff. I was also in the Michigan Air National Guard. I was an HVAC journeyman on base, but out in the civilian sector, I was a building engineer for a school district.
Interesting, tell me about that job.
It was me and another building engineer. We oversaw electrical repairs, lighting, plumbing, HVAC, and building controls. I worked on light plumbing issues, like repairing and replacing recirculation pumps, motors, water heater, and boilers and doing some preventative maintenance. We referred heavy-duty repairs, like drain line leaks and roof damage, to the appropriate contractors.
Do you miss being hands-on out in the field?
I do. I get a lot of enjoyment out of fixing things. But it's not always fun — sometimes you get dirty, or you're on the roof and it's snowing. You encounter some pretty foul smells and substances. It's never boring, that's for sure.
What are the biggest plumbing challenges facilities have today?
The main issues I've seen are poorly maintained equipment. Over time, pipes and drain lines crack and leak, or they keep getting clogged and a plumber must come in and snake them. If that doesn't work, they proceed with jetting the line — and if that doesn't work, the drain line will need to be cut out and replaced. Preventative maintenance can help keep the pipes in good shape.
Another challenge is old pipes. I would recommend that before a business moves into an old building with an old plumbing or HVAC system, they have engineers come check out the place to determine whether they need to update it or gut it and start fresh. It can be expensive, but it's better to do it up front than renovate, move in, and then have serious problems that threaten your property and cost even more to fix down the road.
What are the most common causes of clogs and backups?
Two of the most common causes are restaurants pouring grease down the drain instead of a grease trap and feminine products being flushed down the toilet.
There are different types of treatments, like enzyme treatments, that you can pour down the drain to help keep them clear, but some are better than others — some will eat through the pipe and mess up the system. And once you have a clog, you're going to have to call in a plumber to snake it. There's really nothing you can pour down the drain to fully clear a clog once it develops.
What are the biggest challenges your trade is currently facing?
Supply chain delays. Like all trades and industries, it's taking forever to get plumbing parts, which is frustrating for both the client and the provider. Another thing that's happening is that fewer young people are going into the trades. It's becoming tougher to find good, hard-working talent.
What's the word on the street for commercial plumbing in 2022?
Smart monitoring systems that give the customer the ability to monitor their own equipment and systems are becoming more popular. I also see the choice of plumbing materials changing. Rather than copper or PVC, more plumbers are using a material called cross-linked polyethylene (PEX). It's less expensive, faster to install, and just as strong — if not stronger — than traditional materials.
What kinds of changes do you expect to see in commercial plumbing over the next 3 to 5 years?
Technology is advancing in a way that makes repairs easier and more efficient for service techs. Parts are better designed and better made, and equipment is always becoming more energy efficient. The use of smart monitoring systems enables facilities managers to monitor water usage and plumbing alarms in real time from their laptop or smartphone. And newer, more advanced trucks and vans plumbers use, including electric vehicles, are better designed and more efficient for service techs.
If you could give a facilities manager the golden egg of plumbing advice that would save time, money, and heartache, what would it be?
Preventative maintenance. The main problem in all trades — mainly HVAC — is the lack of maintenance. Without a preventative maintenance schedule, equipment's going to break sooner and more frequently. It's the same as with your vehicle — getting a tune-up, changing the oil, and swapping out your air filters goes a long way toward keeping your car running better for longer.
We have very detailed preventative maintenance plans that we do. For HVAC maintenance, we do the whole bit — clean the system, clean the coils, change the belts on the motors, air handlers and rooftop units, change all the filters. For plumbing, we check the kitchen and bathroom faucets and drains, inspect urinals and toilets, and replace parts that are old or in danger of failing.
What do you do when you aren't working?
I usually work out at the YMCA every day. Then, I'm either doing yard work, grilling meat, or hanging out with the fam. I try to fit in a date night at least once a week with my fiancé; we like to try new restaurants and breweries. As a side hobby, I play the drums and produce music tracks. And I love animals, so I'm always playing with my cats or with my fiancé's dog … Yeah, I'd say life is pretty good these days.