What Goes Into CMMS Inventory Management?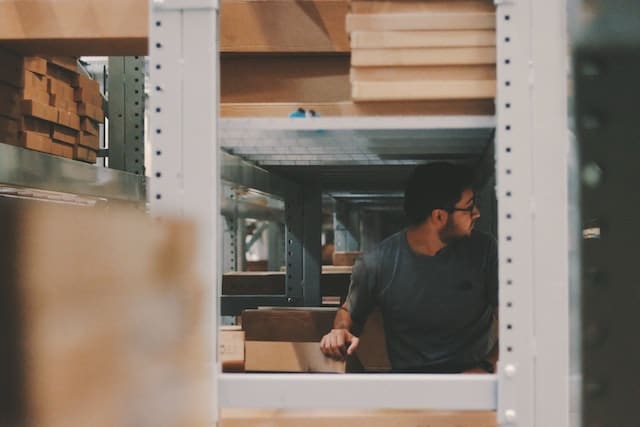 Discover what inventory management it, how CMMS enables it, and key components that should go into your CMMS inventory management.
A CMMS, or computerized maintenance management system, is software that streamlines maintenance processes, information, and operations. This powerful database aids in optimizing inventory by ensuring physical equipment, resources, and other assets are available and utilized effectively and efficiently. With this system, supply chain disruptions are lessened through management, more accuracy, and inventory control while being accessible from anywhere in the world.
CMMS inventory management is essential because it provides real-time data, assists its users with asset management, planning maintenance tasks, alerting the team when items need restocking, and developing preventive maintenance schedules for a smooth work order process for accuracy and higher oversight.
What is Inventory Management?
Inventory management deals with the internal and external specifics of how a company orders, uses, stores, and sells its inventory. This is a managed approach to tracking inventory and making sure you have essential and spare parts when they are needed, preventing overstock, shortages, and downtime.
Inventory management is a key element in facilities management as it tracks items from the moment they are purchased throughout their life and usage cycles. It keeps detailed records of everything to enhance efficiency and productivity. A CMMS inventory management system automates these processes to reduce errors and keep everyone on the same page. In facilities, this is an essential part of their preventive maintenance program.
How CMMS Enables Inventory Management
CMMS assists in overall facilities management by providing insights and tracking data over time to make better business decisions. With CMMS, management can identify patterns of overuse or misuse to reduce costs. The software also helps managers with long-term facilities planning, budgeting, location tracking, item transfer, and low inventory.
Teams are better equipped with CMMS inventory management because they know what tools, parts, and equipment are available, can manage and track them, and assign specific duties to each person in one place. Asset visibility, automation, management of workforces throughout the facility, preventive maintenance, compliance management, and safety, health, and environmental compliance are also easily monitored. These CMMS benefits create efficiency in all areas, streamlining processes for optimal operations.
Key Components of CMMS Inventory Management
Inventory management controls how products, equipment, and parts are monitored within the organization to help reduce inefficiencies and costs. There are five key components that seamlessly coordinate areas for increased planning, productivity, organization, and operations.
Inventory Tracking & Control
With this feature, users can gather data to analyze their inventory trends to determine the best stock levels within the facility. The software also helps in automating processes and managing internal and external costs while increasing productivity levels, as automated tracking helps reduce manual errors. Inventory costs are quickly identified, suppliers can be better managed, and locations and supplies are identified based on area or facility.
Asset Management
Asset management is a crucial component of CMMS inventory management because it helps in standardizing best practices, improves quality control, identifies, and solves problems faster, tracks and automates work orders and history, and when upgrades are needed. This is where enterprise asset management shines, as it merges management and maintenance of the facility across the lifecycle of the assets with an asset registry that includes any documentation on the asset such as manuals, warranties, and procedures, the statistics on downtime and performance, associated costs, and all manufacturer information. This assists with the development of an effective and efficient asset maintenance strategy.
Inventory Optimization
Inventory optimization is important because it helps determine inventory levels based on available data, forecasts for demand, and current trends in supply chains. The software helps to ensure correct inventory levels are maintained to reduce expenses without affecting production. This is a viable solution to help managers discover when inventory is low, or assets and parts are missing before it becomes an issue. Facilities can use a variety of optimization strategies such as just in-time (JIT) or vendor-managed inventory (VMI) management based on their specific needs.
Purchasing & Procurement
Keeping track of purchases, inventory, and other budgeting needs can be challenging, especially where there are multiple moving parts. A CMMS inventory management system helps regulate costs by automating the purchasing process, streamlining the management of inventory, improving security, and increasing efficiency. An example of a facility using this would be the use of barcodes to track inventory and keep track of equipment.
Reporting & Analysis
Using one database helps managers in all facilities with long-term planning based on real-time data, with information accessible from anywhere. Reports can be generated in any category, including the costs of labor and materials, availability of assets, how materials are used, assessments of suppliers, and more. This also makes it easier to recognize performance trends, performance levels, and other information for audits, recommendations, and decisions.
Take Control of Your Inventory
CMMS inventory management is vital if you're serious about enhancing the processes within your organization. It's one of the best solutions for tracking and control, optimizing your inventory, and effectively managing your facility's assets. With additional built-in components to address purchasing and procurement, as well as reporting and analysis, you'll have one complete system supporting your infrastructure. ServiceChannel can help in implementing a CMMS for your company that streamlines and complements your operations. For more information on our solutions, explore our platform here.