What Does MRO Stand For, and Why Does It Matter?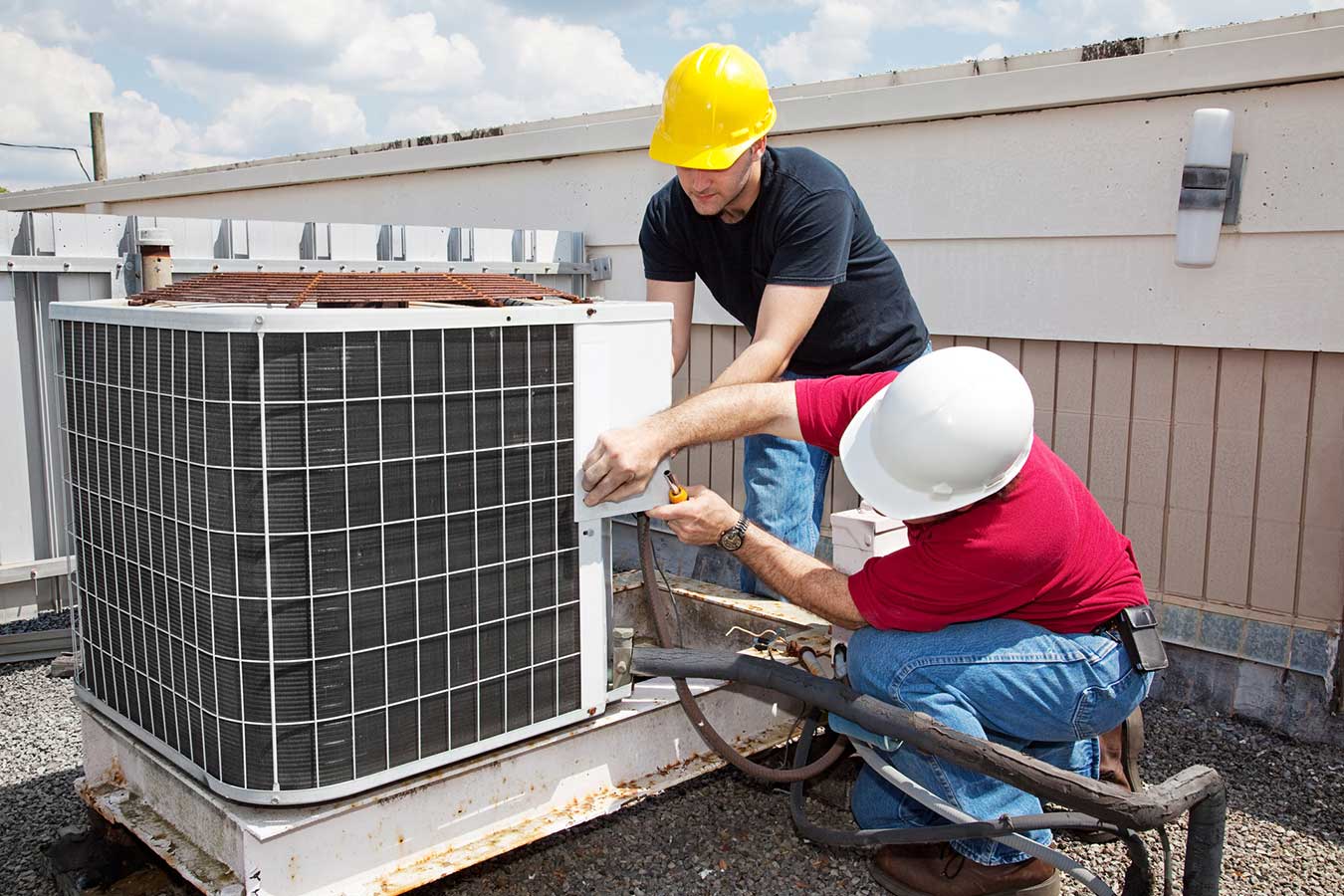 Learn what MRO stands for, its importance and role in supply chain, challenges, future trends, and best practices to optimize maintenance processes.
Smooth production is a firm objective in any industry, making production efficiency a high priority. Companies utilize an array of assets to ensure optimal facility operation. A robust maintenance, repair, and operations (MRO) inventory gives organizations a competitive advantage by maximizing the availability and performance of their assets.
What Does MRO Stand For?
Maintenance, repair, and operations (MRO) is a term used to describe supplies and materials that impact the running of a facility but aren't usually a direct component of the end product. MRO supplies might include spare parts for production equipment or cleaning supplies for the janitorial services and staff, but MRO supplies go broader than those categories.
Why is MRO Important?
MRO has a significant impact on supply chains and line efficiency. The longer you have to wait for a much-needed component, such as equipment parts, the longer a customer has to wait for the product's replacement parts they ordered to arrive. Having a vital tool or critical spare part on hand can distinguish between a quick turnaround and being forced to wait.
What is Included in MRO?
Specific MRO supplies differ from business to business. However, MRO materials often fall into categories that most industries share. Examples of MRO supplies typically include — but aren't limited to:
Janitorial supplies: Relate to keeping a facility's interior clean and clutter-free. Examples include industrial cleaners, sanitizing solutions, mops, and brooms.
Office supplies: Computers, paper, marker boards, paper clips, and pens are all prime examples of MRO supplies for office work.
Personal protective equipment (PPE): These include safety gear, such as protective gloves, respirators, face shields, and ear plugs.
Testing supplies: Test tubes, scales, centrifuges, and beakers for laboratory testing are some prime examples of testing supplies.
Spare parts: Easy-to-store pieces like bearings, spare motors, and gears are a few extras that production facilities often keep on hand.
Maintenance supplies: Lubricants, nuts, bolts, and valve seals are a few choice examples of components that many operations find helpful to have around.
The Role of MRO in Supply Chain Management
Issues can arise when an operation needs more production materials, material handling equipment, and supplies. By including a strong MRO plan in your organization's operation, you and your maintenance team can be sure you have what you need to minimize downtime. An MRO inventory management software solution helps ensure supplies are ready when you need them most.
Inventory Management
MRO inventory management keeps needed MRO supplies in stock by tracking current store levels and replenishing depleted supplies. Waiting for a vital tool or spare part can reduce production and cut potential revenues. A robust inventory management system provides for the proper MRO products when needed, minimizing downtime.
MRO Procurement
MRO procurement is acquiring the materials needed for a facility's maintenance, production equipment repair, and operation. Reliable enterprise asset management (EAM) can reduce the need for storage by anticipating the company's MRO needs, enabling the organization to order ahead when the time comes. This helps ensure the company only needs to keep frequently used MRO supplies on hand, minimizing the need for storage.
Vendor Relationships
Whether the reasons are budgetary, staffing-related, or a matter of available space, many organizations find it more practical to go through a vendor-managed inventory (VMI) firm to track and resupply their MRO necessities. The vendor is responsible for making determinations in stocking and resupplying MRO materials. A VMI relieves the company of most of the tracking, storage systems, supplier management, and resupply burden to focus on other vital matters.
Supply Chain Optimization
Supply chain optimization in MRO maximizes efficiency by monitoring and adjusting steps in the supply chain. MRO vendors identify pain points in the production line and bottlenecks in logistics and transport, addressing immediate issues and implementing more efficient processes. Improving methods at every step of the production process helps vendors ensure a smooth flow of raw materials to end-users and minimize lags in delivery.
Challenges in MRO Management
Manually managing an MRO strategy comes with its own set of challenges. Maintenance managers can overcome many common issues with a robust maintenance management software solution. Some often-encountered obstacles to implementing MRO management into company processes include:
Data Management: Manually searching for paper-based information often leads to delays and loss of production.
Reactive Maintenance Processes: Reactive, run-to-fail maintenance is typically more costly than proactive preventative maintenance. Worn parts can accelerate the breakdown of other components, adding to the repair workload and overall MRO costs.
Inventory Control: Siloed processes such as separating parts inventory and routine maintenance operations can delay maintenance and repair activities, as crews put in work orders for spare parts and wait to receive them.
Lack of Visibility: Manual MRO processes make gathering up-to-date information more time-consuming. Hand-written materials can sometimes be challenging to read and may not provide helpful information.
Low Productivity: Maintenance personnel typically spend 20% of their time doing any actual repairs or predictive maintenance. This usually results from travel time, gathering information and tools, and awaiting instructions.
Best Practices in MRO Management
Optimizing maintenance processes and streamlining inventory management can greatly reduce unscheduled downtime for infrastructure repair and significantly decrease spending for upkeep and equipment fixes. Exercising these best practices can help maximize the effectiveness of your MRO strategy:
Centralized Procurement Strategy: Centralizing data and procurements places all MRO activities at a dominant hub. Centralized strategies allow for better vendor coordination and keep all essential parties informed of statuses, maintenance records, and current needs.
Procurement Software Solution: MRO procurement software greatly benefits companies implementing an MRO management strategy. Advanced analytics reduce duplicate work orders, overstocking supplies, and keeping much-needed materials on hand.
Tracking Vendor Performance: By monitoring the timeliness of material deliveries by suppliers and the effectiveness of VMI partners, your company can make sure your vendors are fulfilling their end of the contract.
Technology and Automation: An enterprise asset management (EAM) solution enables you to keep track of MRO usage and resupply. Automated prompts within the application recognize low inventory levels of necessary items and can alert managers of the need to resupply materials. Some can also automatically order supplies when they're running low.
Future Trends in MRO
In recent years, technological advancements have grown MRO management capabilities by leaps and bounds. The trend is expected to continue. Several innovations are constantly being improved to tune the efficiency and effectiveness of maintenance plans, supply chain management, and overall MRO, including:
IoT and Sensor Technology: Internal sensors on automated equipment, communicating over a network to a central monitoring unit, help give real-time information on asset statuses.
Digitalization: Digitized maintenance and MRO information accumulates across work orders and completed maintenance tasks. Analytics enable systems to anticipate likely breakdowns and future corrective maintenance needs.
3D Printing, Virtual Reality, and Augmented Reality: 3D printing enables organizations to create custom parts specific to MRO needs. Augmented and virtual reality render virtual models suitable for training and instruction on production lines and equipment.
Digital Twins: A digital twin is a virtual rendering of a physical asset. Sensors on industrial equipment communicate with the twin to inform viewers of the asset's status and alert personnel of problems.
Blockchain: In MRO, a blockchain is an immutable digital record of events. Blockchains are easily shared and can be read by many systems. They're also highly secure, ensuring only permitted entities can view them.
Optimize Maintenance Processes with ServiceChannel
A manual MRO preventive maintenance strategy can be burdensome and time-consuming, producing numerous record-keeping and history-tracking challenges. The right technology solution will make all the difference in streamlining your company's MRO and maintenance management strategy, from routine upkeep of lighting systems to material handling equipment maintenance.
As your solution to manage MRO inventory, ServiceChannel can help your business organize maintenance assets, minimize duplicate orders, and keep your shelves well-stocked with necessary supplies. Explore our platform for more information on improving efficiency in your organization's MRO management system.