Software May Be Eating the World – But Services Set the Table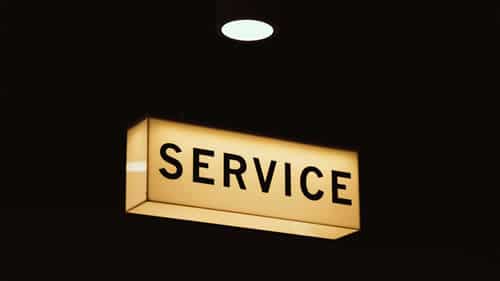 The advances in software technology continue on a daily basis. Wherever you get your news from, there's a steady stream on the latest innovations impacting virtually every facet of our lives. For those responsible for managing and maintaining facilities across their companies, they're, for better or worse, right in the thick of it.
Here at ServiceChannel, we've been talking to our customers, hearing what's keeping them up at night and adding more value to our facilities management software platform through more features and functionality like analytics to machine learning to performance tracking. Add to that, a growing roster of solution partners bringing IoT and connected device applications to the facilities world, and you can see how exciting – and challenging this all can be.
Services-Powered Software Wins the Game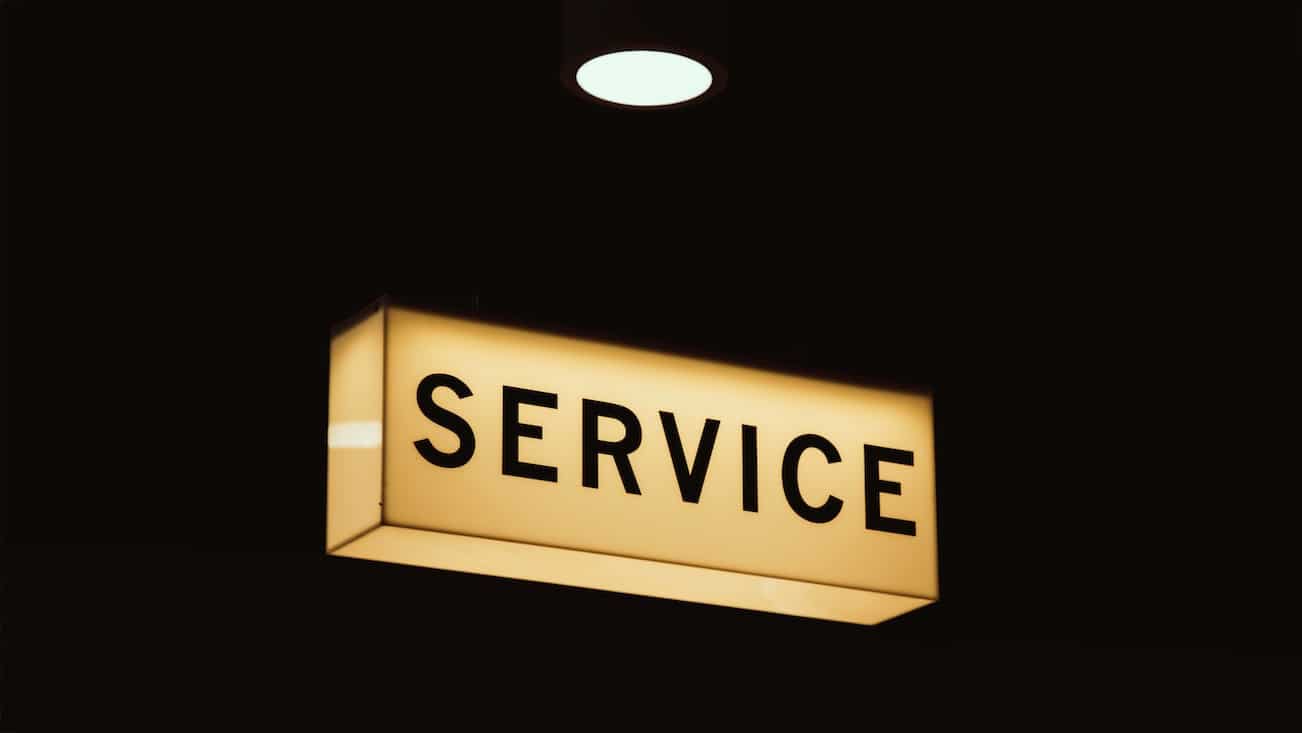 If you find it all a bit overwhelming, we're here to help. To deliver this continuous innovation stream, we're dramatically scaling our development organization, highlighted by our expanding West Coast presence. But if there's one thing we've learned over almost 20 years of delivering software solutions, is that software, by itself, is not enough to ensure success for our customers. We see every day that it's the personal touch, delivered by our team, that drives real value for our customers.
We've been experiencing a high rate of growth driven by an increasingly diverse array of new customers. Correspondingly and not surprisingly, this has led to an increased demand for a range of services. With greater need for more service offerings, in both scale and scope, we realized we needed to revamp and expand our services organization.
The ServiceChannel Approach to Services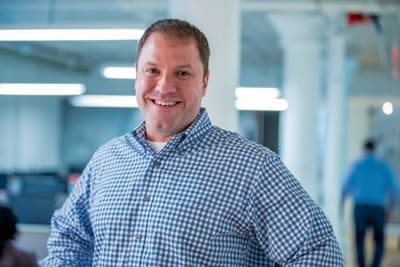 Michael Rivisito, SVP Services & Customer Success
But before we did that that, we took a step back and looked at how we wanted to evolve our services philosophy. We considered how we could most effectively serve our multi-component customer base of Service Automation subscribers (including facilities management professionals, on-site staff and other corporate team members), over 50,000 service providers and contractors who rely on our software to deliver service, as well as all our technology and solution partners.
To help get everyone on the same page, especially as we grow our team, offer new services and realign roles and responsibilities, we thought it important to codify our services philosophy for both our internal and external constituencies.
Our key tenets include the following:
Personalization

– It's fundamental that we know each customer, so we can create a relationship. Each interaction we have is an opportunity to get to know them and puts us in a better position to deliver more value.

Importance of First Impressions

– We strive to get everyone that uses our software off to an immediate and positive start. For example, having a strong implementation team is key to a successful customer journey from the onset.

Be Proactive, Trusted Advisors

– The best way to ensure the success of customers is to anticipate what they need, ideally before even they do. Having processes and technologies in place to predict customer questions and needs is a key part of this approach.

Dedication to Learning & Development

– Educating everyone in the ServiceChannel community, both internally and externally is crucial. From training customers and contractors to our own burgeoning team, it's the only way to ensure everyone's firing on all cylinders.

Experienced Problem Solving

– We've placed a major focus on resolving all types of issues through reliance on high caliber, long tenured individuals, with expertise built through experience.

Consistent, Repeatable Service Delivery

– Standard delivery of services exist for a reason. Building in processes, creating knowledge bases, practicing information sharing and instilling a best practices culture is the only way to always be confident you're providing high quality, high value services.

One Team

– It may be cliche but we're focused on achieving and building upon our success as a team versus any one individual. We work not only to instill a sense of community within ServiceChannel but in the broader ServiceChannel community of all constituencies – subscribers, service providers and partners, as well.
A Services Team Focused on One Thing: You!
So given that, we've built our services organization along the following lines, tied to our above philosophy, each with a distinct mission statement and focus, yet all part of a common team with a common goal – delivering exemplary service to support all engagement with our software.
For those who've been with us, you've likely worked with a number of our professionals. Our new structure is aligned around the following teams:
Account Management

(led by Lauren Sessa) – Think of this team as the 'QB' to drive customer strategic initiatives through the customer journey. They help shepherd all the other service teams to deliver exactly what's needed when and where.

Implementation & Professional Services

– Their focus is to understand customer goals to provide great experience on the

initial phase of the customer journey

. One of this team's measures is what we call 'time to value' – how we help customers get immediate value from their ServiceChannel technology investment, and get service providers and contractors onboarded as quickly and efficiently as possible.

Learning & Development

(led by Chellie Esters) –

L&D

's tasked with getting customers up to speed and knowledgeable, in tandem with

Implementation & Professional Services

. But its job continues; it also keeps customers apprised of and updated on all products, enhancements and innovations so they may continue to leverage their ServiceChannel investment

Customer Success

(led by Jessica Countess) – They work with software subscribers on a proactive basis to mature their usage on an ongoing basis.

Customer Success

professionals bring both industry expertise and product knowledge to bear to drive improved business results for customers. Their focus? Keep customers happy and boost their engagement with the software so they get most value from it.

Customer Care

(led by Kristin Buhler) – This team, comprising our

Call Center

&

Client Support

, and

Contractor Support

groups provide front line level assistance to address any issues that arise from all users of our software, to minimize any disruption to their own daily operations.
We've already gotten very positive feedback from this updated structure. Internally, this alignment is helping our team better focus on delivering the array of services we have. And externally, we're finding that problems are getting resolved faster, actionable insights are bringing value and overall, customer satisfaction is up.
What Customers Have to Say
So are we on the right path? There's always more to do but we know we're on the right track. A few samples from some independent, published reviews:
My rep is the reason I've walked out of meetings looking like a stud based on the foreground work [she] did to prepare me.
If there is a technical issue, she will find a work around for me so I can focus on my job not my admin work.
[ServiceChannel's support staff] is second to none. They are helpful and available to support your needs and the needs of your vendors.
Our account rep is amazing. She doesn't bother us with unnecessary conference calls or emails and she is always there is help us when we do need her assistance. She is very knowledgeable and isn't afraid to tell us she doesn't have an answer and will get back to us.
ServiceChannel listens to me, the user, more than any other product I have ever been involved with. It seems like every few months there are some upgrades and improvements to an already great system.
They have some great folks employed who are very accessible and very knowledgeable in this system, they are eager to help out and jump in, and they are never trying to upsell me during these times.
I believe they have some of the best practices around for helping out new vendors, who have never been exposed to any CMMS system; they help to ease the fear that contractors/vendors have from the onboarding process thru system training.
Over the next weeks, our Services team leads will highlight a little more on their respective groups, what they're planning and how they're working to deliver the best service experience possible!
Michael Rivisto is Senior Vice President, Services & Customer Success.
Learn more about how our facilities management services can improve your business processes and outcomes.
Photo by Mike Wilson on Unsplash