ServiceX 2019: What to Know Before You Go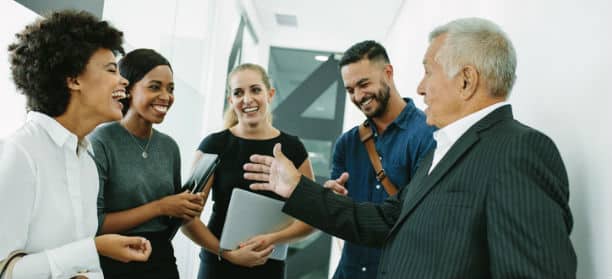 We can't wait to welcome you to ServiceX 2019! We've spent the last several months lining up speakers, preparing the space, and putting together incredible content to educate attendees on the latest trends and topics in facilities management – and we think this year's event will be our best yet.
With all the excitement, of course, comes plenty of logistical planning: We put together this guide to make sure that your ServiceX experience will be as uncomplicated, enjoyable, and inspiring as possible. Here, you'll find answers to frequently asked questions about transportation, activities, meals, registration, and more. Make sure to take a look through so you're fully prepared for an action-packed three days in Scottsdale.
Read on for more details – or follow the links to our comprehensive FAQ Page and Agenda online.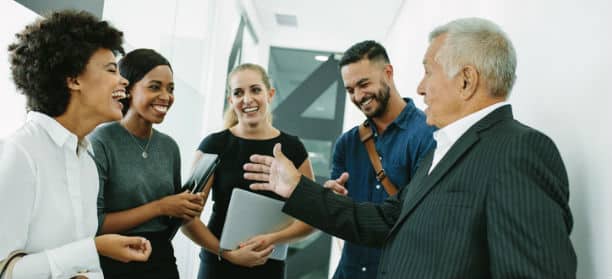 Key Activities for Learning & Networking — and Some Fun, Too:
Kick off ServiceX at our Welcome Poolside Reception –

Sunday, 6:00 – 8:00 PM
Join us for a relaxed gathering on the Kasbah Patio as the sun sets, and the desert turns balmy. There will be plenty of nibbles and tipples. It's a terrific opportunity to reconnect with your peers, meet new people in your industry — and share business challenges, tips, and best practices.
Score cool stuff at ServiceX with your ServicePass –

Throughout the event
Pick up your ServicePass stamp card when you register and collect stamps when you attend learning sessions and participate in activities. Collect six stamps for a free ServiceChannel T-shirt from the T-shirt bar; collect three bonus stamps to spin the prize wheel for more great prizes!
Greet the day with Wellness Activities

–

Monday, 6:30 – 7:30 AM
Bring your workout clothes and start ServiceX on an endorphin-high note with these outdoor classes in the cool early morning. All fitness levels are welcome.
Bootcamp All-Body Workout on the Valencia Lawn: Sweat with a combination of strength and cardio with a stunning view of Camelback Mountain.

Ride & Shine Spin Class on the Joya Terrace: Pack bike shoes or gym shoes; you'll get a heart-pumping workout either way.

Visit the Innovation Showcase for a peek at the future of facilities –

Throughout the event
Located in the Alhambra Foyer near the session rooms, see immersive, larger-than-life demos of next-generation ServiceChannel facilities management solutions. Learn how to run your facilities from anywhere, with provider check-in features to keep everyone up-to-the-minute and in-the-know for every job. Find out how connected assets can reduce downtime and boost ROI. And don't miss our new weather tracking app helps you tackle adverse weather events like hurricanes and snow, so you'll always be ready for what's next.
Find hands-on product guidance at the ServiceBar, no appointment needed –

Throughout the event
Just walk right up to the ServiceBar and our own ServiceChannel Product Geniuses will give you 1:1 help with any and all your product questions — and we'll show you new ways to get the most out of the #1 Facilities Management Platform for your business.
Join Tom Buiocchi, ServiceChannel CEO, along with our customers from CVS, Walmart, and Punchbowl Social, for "The Future of Facilities Management." Tom will explore what's new, what's possible, and what's next to help you create amazing customer experiences at every location, every day.
Get Inspired at the Guest Keynote with Chef Jeff Henderson

– Monday, 1:00 – 2:00 PM
Follow Jeff's journey from prison, to Food Network Star and best-selling author as he presents "From Convict to Celebrity Chef: Street-Smart Recipes to Create Your Success." He'll show you how he turned his life around with 12 real-life strategies that you can use to achieve lasting personal and professional success.
Yeeha! It's the Stars & Stetsons Social

–

Monday, 5:30 – 10:00 PM at Puesta del Sol
Trade in your business-casual khakis and change into your cowboy denim, cowgirl dress, boots, and big hat for this hoedown. With the sun going down and the temperature turning nice and comfortable (low 70s to upper 60s), we'll be heading out for a party under the spectacular desert night sky. Get ready to enjoy live music, amazing barbecue, leather branding, pig racing, and even an astronomer — when we say stars, we mean it.
Join our Guest Keynote with Shake Shack Founder

Danny Meyer

– Tuesday, 9:00 – 10:30 AM
In this fireside chat with ServiceChannel CEO Tom Buiocchi and WSJ Reporter Sarah Nassauer, Danny Meyer will talk about how he built his dining empire on the philosophy of enlightened hospitality.
What to Pack:
Be prepared for warm days, beautiful desert evenings, and fun social events. The event is business casual, the setting is a stunning Spanish-style resort, and the activities will be lively. Pack for hot desert daytime weather outside with an extra light layer for cool indoor session rooms – and delightfully pleasant evenings with lots of great networking activities.
Transportation to ServiceX:
Getting from the Airport to the event:
ServiceX will take place at the Omni Hotel & Resort in Scottsdale, which is a short 8.5 miles from the Phoenix Sky Harbor International Airport (PHX). If you're staying at the Omni, or just stopping there first to register for the event:
Uber and Lyft

fares to the resort average around $21

For local town car

and limousine service, call (480) 627-3200
What if I'm staying at Mountain Shadows Resort instead of the Omni?
Mountain Shadows is approximately the same distance from the Phoenix Airport as the Omni Resort, with comparable Uber and Lyft fares. And it's a quick two-minute hop from there to the Omni resort.
Free shuttles

from Shadow Mountain Resort to the Omni will run continuously every 5-10 minutes starting Sunday from 3:00 PM – 11:00 PM and Monday from 6:00 AM – 5:30 PM and Tuesday from 7:30 AM – 7:00 PM.

Please don't attempt to walk to the Omni –

THERE ARE NO SIDEWALKS BETWEEN THE RESORTS, so the shuttle is your safest, fastest means of transportation.

Here's where you can find more detailed information about your hotel: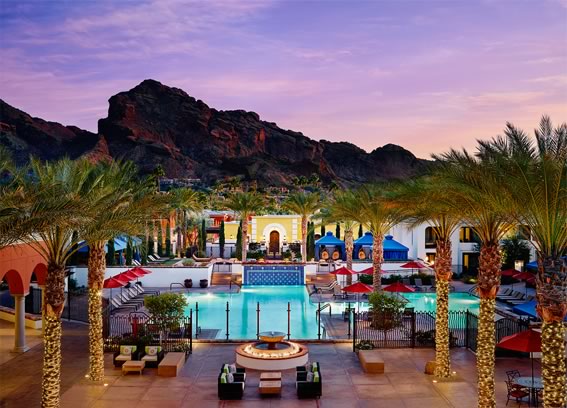 When You Arrive — Getting Registered:
Registration is Sunday from 3:00 – 9:00 PM at the Omni Resort in the Cortijo Plaza. It's easy to find. Simply head straight through the main entrance to the Plaza. You'll see the registration desk as you enter. And the ServiceChannel Team will be there to greet you and answer any questions you might have. Arriving on Monday? The registration desk will also be open Monday from 7:30 – 11:30 AM
What About Meals?
A buffet breakfast will be served Monday and Tuesday from 7:30 – 8:30 AM
Connect with your peers before the first learning session of the day in the Alhambra Foyer.
Lunch will be served Monday and Tuesday from 12:00 – 1:00 PM
Take a break and refuel outside on the shaded Alhambra Terrace.
Dinner on Monday Night will be served at the Stars and Stetsons Social, Puesta Del Sol
Meet us at the bus turnaround at 5:30 PM to travel to this bash, and dig into Southwestern Barbecue under the night desert sky.
Special dietary or ADA requirements?
We're here to accommodate your every need. If you have food allergies, or you're gluten free, vegan, or have any other requirements, just let us know. We'll make sure to have everything ready for you. Please send us any special requests by

Friday, September 20,

to

servicex@servicechannel.com
We can't wait for ServiceX to get started and we look forward to seeing you all there!