Danny Meyer and Chef Jeff Henderson to Speak at ServiceX 2019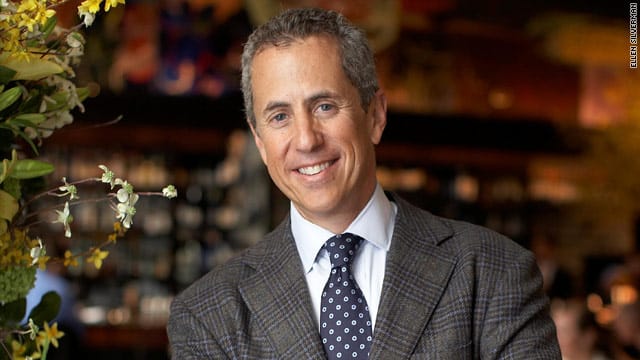 While the Facilities Management industry has long been concerned with efficiency and cutting costs, a recent shift in ideologies has brought another concept to the forefront: customer experience.
We are excited to announce that this year's ServiceX conference will feature industry-leading innovators Danny Meyer, CEO of Union Square Hospitality Group and founder of Shake Shack, and Chef Jeff Henderson, well-known public speaker and bestselling author. Meyer and Henderson will deliver keynote presentations to set the tone for the rest of the event – what is sure to be an engaging, informative, and inspiring opportunity for business leaders across all industries.
Both Meyer and Henderson are experts on the topic of customer experience. They bring years of restaurant industry experience to the ServiceX stage: Henderson as Executive Chef for some of the most prestigious hotel-restaurants in the US, and Meyer as a famed restauranteur with several decades of experience in both concept and management of his establishments. Meyer and Henderson each have extensive insight into exactly what it takes to create an environment that meets and exceeds customer expectations – everything from the placement of a tablecloth to the lighting, temperature, and décor.
ServiceX takes place September 22-24, 2019 in Scottsdale, Arizona. Learn how to activate the power of the #1 Facilities Management Platform to transform your business at this premier, no-cost event. Space is limited:
Danny Meyer (CEO, Union Square Hospitality Group; Founder, Shake Shack)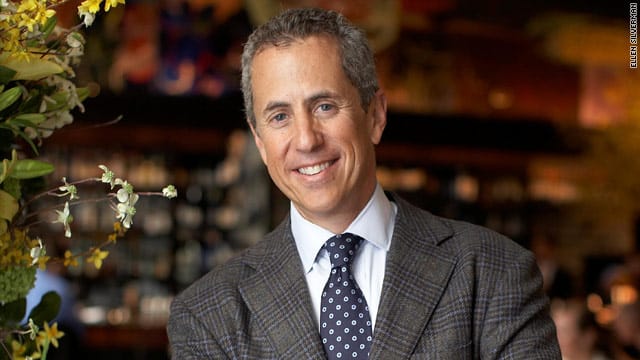 Born in St. Louis, Missouri, Danny Meyer grew up in a family that always valued hospitality. He spent much of his childhood traveling around the globe sampling cuisine and becoming familiar with the local culture thanks to his father's travel business. This background led him to eventually pursue restaurant management, beginning with a role as assistant manager at New York City's Pesca. From there, he returned to Europe to study fine cooking, ultimately opening his first restaurant back in New York in 1985: Union Square Café.
This marked the beginning of the Union Square Hospitality Group. Meyer went on to open many other successful restaurants and bars in New York City including Gramercy Tavern, The Modern, and Daily Provisions. In 2004, Meyer founded Shake Shack, which began as a simple (and temporary) hot dog cart in Madison Square Garden. Shake Shack went on to become one of the fastest-growing restaurant chains worldwide, becoming a public company in 2015.
Danny Meyer isn't just an expert in the food business – he's an expert at what he calls "enlightened hospitality." The way he sees it, customer service is an insufficient term for the experience that businesses must put forth in order to succeed. While customer service denotes a simple transaction (the act of serving the customer), hospitality means something else altogether. It signifies an experience: One in which the customer is catered to as if he or she were the business' sole patron, treated with utmost respect, and – most importantly – heard.
In the midst of digital transformation, customers are now faced with more competition than ever before when it comes to fulfilling a need. As the world speeds up, good hospitality must offer the opposite: an opportunity to slow down, receive individual attention, and enjoy a fully personalized experience. Successful new age businesses, restaurants, and retailers – like Meyer's Union Square Café, voted New York's most popular restaurant for an unprecedented seven years – understand that every sensory detail must be perfected in order to deliver this quality of customer care.
At its core, a successful customer experience (or, in Meyer's terms, enlightened hospitality) stems from a foundation rooted in strategic upkeep of physical spaces. Shake Shack, a long-standing ServiceChannel customer, has leveraged the ServiceChannel facilities management solution to make sure its 162 restaurants worldwide are consistently providing a positive dining experience for customers. This starts with the basics, such as restaurant cleanliness and machine function, and extends all the way up to employee usability and satisfaction – a key component to hospitality.
Learn how to make genuine hospitality a core function of your business: Don't miss ServiceX keynote speaker Danny Meyer.
Chef Jeff Henderson (Award-Winning Chef, TV Personality, Author and Speaker)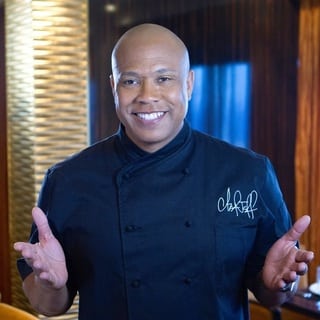 Before rising to the top of the culinary world, Chef Jeff Henderson experienced a tumultuous young adulthood. Raised by a single mother, Henderson grew up on the tough streets of South-Central Los Angeles and, later, San Diego. He began dealing drugs in junior high in order to make additional income; he continued to do so until the age of 24, when one of his couriers was caught with a large amount of cash and cocaine on his person. The police tracked the drugs back to Henderson, and, in 1989, he began his term of 10 years and 7 months in prison.
While incarcerated, Henderson found his passion for cooking: Committed to turning his life around, he began working in the prison kitchens and developing his craft. By 1992, he was transferred to the Nellis Air Force Base to work in the dining hall while also participating in a Culinary Training School for inmates. Finally, in 1997, Henderson was released from prison and began the arduous task of securing employment. It was at this point in time that he began to understand the determination and grit necessary for self-transformation – something he later applied to his work in prestigious kitchens across the United States.
Henderson began his professional career as a cook for Chef Robert Gadsby in Los Angeles. He then became a chef at the Coronado Island Marriott, shortly followed by stints in the kitchen at the Ritz-Carlton, Hotel Bel-Air and L'Ermitage. Departing Los Angeles in 2000, Henderson went on to accept a position as Chef de Cuisine at Caesars Palace, where he made history as the first African American Executive Chef. A few years later, he became Executive Chef at Café Bellagio, proving once again his immense talent with food and knack for innovation in the face of adversity.
When he's not in the kitchen, Henderson dedicates much of his time to speaking at corporation-led events, non-profits, educational institutions, and many others on the power of leadership, diversity, personal transformation, commitment to change. His message to business leaders across all industries is clear: Prioritize people first – both your customers and your employees – in order to achieve success.
Learn what personal transformation and business transformation have in common during Chef Jeff Henderson's keynote presentation at ServiceX 2019.
Logistics & Event Details
Some important dates and times to mark on your calendars: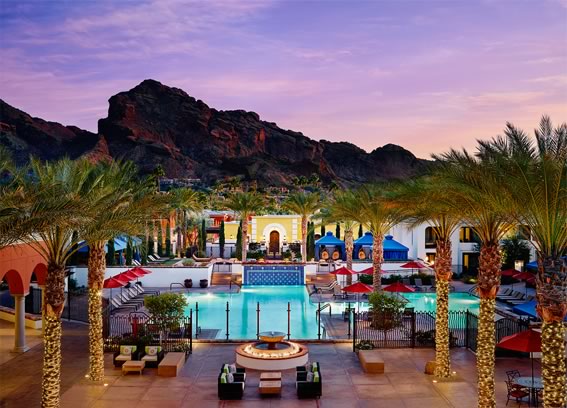 Where:

Scottsdale, AZ —

Omni Scottsdale Resort & Spa at Montelucia

When:

September 22nd-24th. Onsite registration begins at 3pm on the first day.

What:

An exclusive 3 days of learning, networking, innovation, sharing, and fun.

Who:

Anyone who is involved in ensuring their business maintains a consistent customer experience.

Extras:

Expert speakers, product training, networking sessions, innovation showcase, a chance to meet the ServiceChannel staff
ServiceX Registration Deadline: Tuesday, September 3rd, 2019
Omni Scottsdale Resort & Spa Booking Deadline: Friday, August 23rd, 2019
Space is limited so we highly encourage you to register as soon as possible. Visit ServiceX for more information and to secure your invite to this can't-miss event. We can't wait to see you there!