ServiceChannel Roundup: Executive Team Additions, Customer Events and Facilities Management News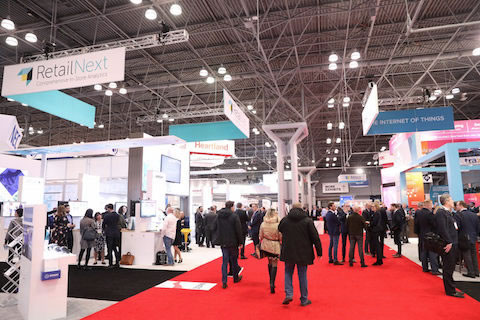 With the beginning of 2018, we have started the year off strong! We have gained some new skilled executives, held an awesome event for our subscribers, and shared some important information for the facilities management (FM) industry. Here's a recap…just in case you missed anything:
ServiceChannel News
We're excited to announce two new senior executives who joined our successful and growing team. Welcome to Kevin Ferguson and Todd Lutwak!
ServiceChannel Strengthens Executive Team with Key Appointments
ServiceChannel announced two additions to its Executive team. Kevin Ferguson's been named chief revenue officer (CRO) and Todd Lutwak's been named head of business and marketplace development. "It's evident that they'll be able to help us move faster, and deliver even more innovation…"
Facilities Management Events
NRF 2018 Retail's Big Show (National Retail Federation)
Held in New York City, NRF 2018 was a three-day experience delivering insight into where the retail industry is headed. From networking events, interactive booths, and presentations from some of the top retail experts, attendees gained important insight into the future of the industry and how to equip themselves.
ServiceChannel Customer Learn&Lead Session
On January 17, we held an educational event for ServiceChannel subscribers. This was our first Learn&Lead of the year, where we offered our customers – facilities management (FM) professionals – best practices on how to effectively use our service automation marketplace, and provided insight on how to better manage contractors and work orders. Achieving yearly goals, making better decisions, and asset management are only just a few of the interesting topics that generated discussion during the event. 
Media Coverage – We're In The News!
Facilities management is growing in importance across most organizations and industries, and correspondingly is getting more coverage in the media. From brand uptime and customer experience to service automation and reducing FM spend, we're helping spread the word and boost the sector's prominence.
Here are a few of the highlights. (But, if you've missed any of it, check out all of the latest FM news and insights here.)
Brand Uptime: Coming Soon To Every Retailer Near You
With customer experience having such an impact on a company's success, it is no wonder why brand uptime has become so important. Our CEO, Tom Buiocchi, shows you what your company can do.
Attention Facilities Managers: Reclaim Your Share of US$20 Billion
The use of traditional facilities management models and outsourcing costs are just some of the reasons that facilities management programs are showing a waste of $20 billion. With the introduction of data-driven systems and processes, companies can gain visibility and improve efficiency in their facilities management.  
Driving Exceptional Member Experience at Local Branch
The use of mobile banking apps has hurt physical branches. Bank branch traffic is predicted to decrease by 36% over the next five years. Tom focuses on what physical branches can do to draw consumers through their doors and off their phones.
Retailers, We Found $20 Billion And It's Yours
Technology is being implemented into so many industries…why not facilities management? With the use of service automation platforms, FM professionals can take back the billions wasted from working with people-intensive partners, brokers, and outsourcers.
How Charlotte Russe Slashed Costs and Streamlined Operations Across The Company
With the use of ServiceChannel's service automation platform, Charlotte Russe was able to use one unified platform to initiate and manage corporate-wide service requests. With ServiceChannel Analytics, work order resolution time dropped by 54%.
Wow – what a year and it's only the start! Please check back with us regularly as there's a lot of exciting news to come!