What Retailers Are Saying About the Future of the Store – And the Impact of Facilities Management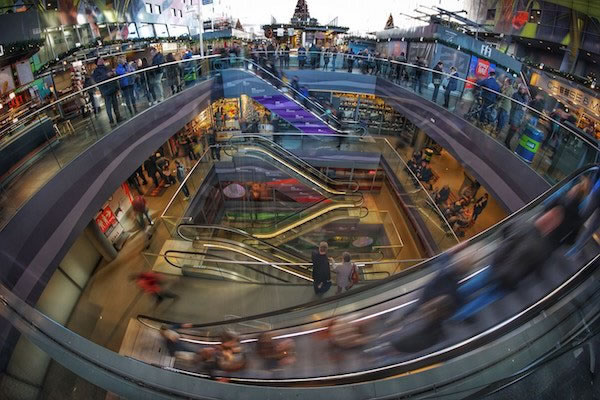 "The future of the store."  It's certainty a hot topic these days.  With all the talk about the retail sector, the impact of online forces and e-commerce, and where physical stores are going, there's lots of analysis and commentary about the 'future.'  But is it..still the future?
With the speed of changes in the markets, consumer preferences and technology, if you're managing stores, or really any type of physical location (bank branches, retail healthcare clinics, restaurants, convenience stores, groceries, etc.), you better be pretty close to that idealized 'future' today, or you run the risk of its arriving without you.
The Future is Already Here – It's Just Not Evenly Distributed
So what should you be doing, to ensure the future of your stores?  A recent Forbes article highlighted 11 Things Retailers Just Said About the Future of the Store that came out of the Future Store event.  In this story, the author calls out a number (11!) of interesting quotes from retail industry executives about this impending 'future.'
While the emphasis was somewhat focused on retail sales and consumer engagement, what was particularly compelling was how a lot of these points have a direct relationship to our world – facilities management and related areas like store operations, technology and above all, customer experience.
Let's take a look at a few of these comments and what those responsible for managing physical locations can learn from them.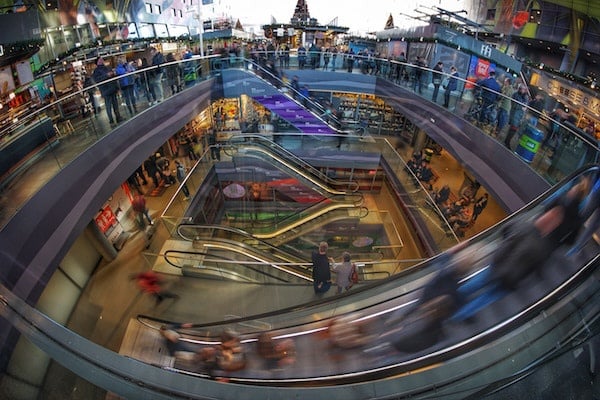 Customer experience is not an initiative.  It's a mindset change.
– Ruth Crowley, VP Customer Experience Design, Lowe's
This is a topic we've been expounding upon for some time.  With the allure and convenience of online options, brick & mortar locations need to focus on delivering a an engaging customer experience.  There needs to be a reason for folks to get off their…sofas, and into your location.  Experiential shopping is certainly growing but it's important to remember that one of the core components of that is the state of the physical location itself.
This needs to be understood at all levels of the organization, and particularly at senior levels.  Facilities departments need the requisite budgets, for systems and needed services to ensure that all repair and maintenance needs are addressed promptly, efficiently and cost-effectively.  Without doing so, any effort put into delivering an enticing customer experience is lost.
Malfunctioning AC, dirty restrooms, poor lighting – all these will instantly negate other efforts in place to draw in customers.  Facilities managers need to be in a position to collaborate with their peers to see that the company brand is presented in the best light possible.
Everyone understands that there is no such thing as a 100% hit rate for products. So why do we expect a 100% hit rate for IT projects?
– Courtney Graybill, VP Customer Experience & Product Management, David's Bridal
The author speaks to 'competitive transparency' and how hard is to get retailers to speak and share information of how they operate (even though strategies are often clear in stores themselves).
Alternatively, the facilities management community in general is much more collaborative.  There's typically sharing by FM professionals of best practices, new technologies and other ways to work effectively.
This happens in one-on-one sessions directly as well as at industry / knowledge sharing events like those held by PRSM (Professional Retail Store Management Association) as well as ServiceChannel, like the EU Facilities Management Summit or Annual Transform User Conference.  All these have been proven to be highly useful forums where professionals get actionable ideas to implement at their own companies.
As to the 100% 'hit rate' for IT projects, most companies have experienced highs and lows when bringing in new technologies.  On our end however, we've seen tremendous success rates with hundreds of companies deploying our service automation platform.
There are a number of factors leading to that but the software's underlying cloud-based FM technology that benefit from distributed data centers, redundant architecture, secure encryption, SSAE 18 compliance, automated failover & backup, all lead to near 100% uptime, critical for any company.
As the story points out, "it's expensive to change stores, so you can't do it all the time."  That reiterates the importance of brand uptime, the concept of delivering a superior store experience, as that translates into a superior brand experience – and vice versa.  Facilities management groups need to be in sync with real estate & construction, store operations and merchandising groups, to see that any location is in pristine condition and maintainable.
The store is moving closer and closer to technology. You can't be effective on the business side if you don't understand technology.
– Srinivasan Rajamanickam, Senior Director, Technology, Strategy, and Innovation, Tapestry
You have to put new technology in stores. That's just the reality.
– Cedric Clark, VP, Operations, Sam's Club
"Retailers need to become digital businesses…you can't be a successful retailer today of any size without technology, and the knowledge of how technology works and can potentially be used to enable the business can no longer live exclusively within the IT department of the retailer."
As we started, what's being covered here isn't the future, it's now.  And this is certainly the case with integrating the latest technologies.  In addition, becoming more technology-centric is applicable to any multi-location organization, not just retailers specifically.
While there are a wide array of technologies that can be applicable to improving business results, one that the facilities management team can drive are connected devices and the Internet of Things (IoT).  Any physical location relies on operating assets and equipment that require regular maintenance and can fail, requiring on-demand repair.
With IoT technology, FM teams can deploy connected devices that monitor assets and immediately detect faults requiring services or simply track usage to more accurately determine when preventive maintenance should occur.
And with all the advancements in this area, every sector can benefit:
Retail healthcare centers can monitor MRI machines,

Gym & fitness centers can connect devices to equipment to detect usage and

Any location can monitor HVAC or other environmental assets.
What brings even more value to these connected devices is their integration with companies' facilities management software. Rather than waiting for staff to report problems – or worse, customers complaining – issues with equipment are automatically detected by IoT-enabled assets, and service requests can be instantly created and dispatched to appropriate service providers.  This ensures maximum equipment uptime with minimal customer disruption, as well as avoiding more costly repairs from lack of asset condition visibility.
The technology has progressed to where it feels like it's interfering with the customer experience. But it will evolve beyond that, to where the technology can soon step back, and let the customer experience shine.
– Brian Gill, SVP Technology, Nordstrom
While this point is focused on customer experience technologies, it also seemed particularly applicable to FM software technologies and how they're used by company employees.  With service automation platforms, facilities teams and importantly, on-site staff, are already there and benefiting from the technology.
Not only are FM software solutions not "interfering" in staff day-to-day operations, in most cases the software's become indispensable.  Store managers, location staff and others rely on this type of technology to keep abreast of all aspects of their locations, identify issues and get them addressed and resolved promptly.  It's only through system-based visibility that they can
Ensure brand uptime,

Improve operational efficiency and

Make smart, cost-effective decisions.
As stated in reference to retail's consumer-focused tech, it eventually gets to the point where "people don't really think about the technology, they just have the positive experience."  Given the usefulness and value of facilities software to the company employees as well as their service providers, they all also "just have the positive experience!"
Some online pure play retailers are finding that it's cheaper to open a brick and mortar store than to acquire new customers online.
– Shilpa Shah, Cofounder and CXO, Cuyana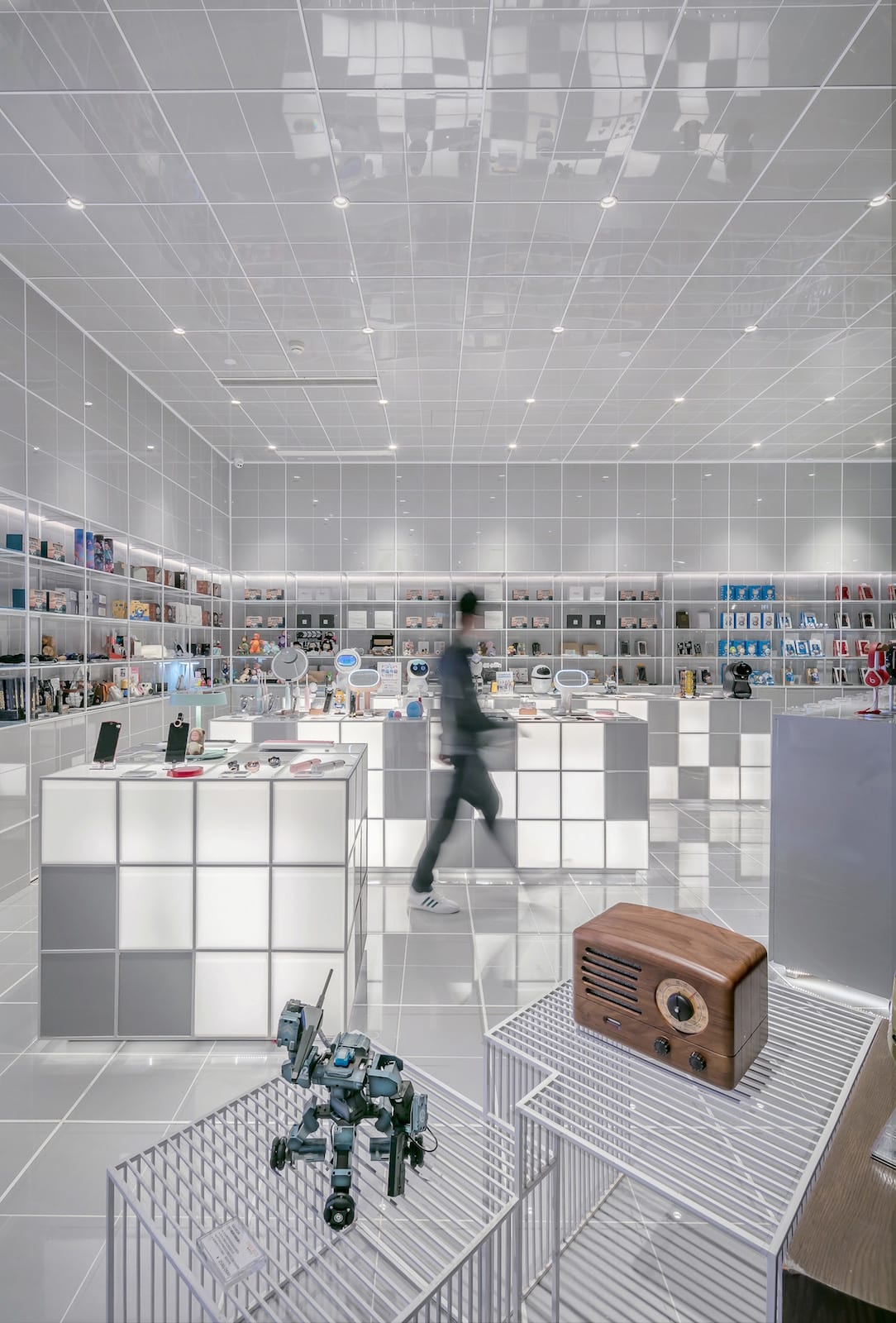 Retail stores are dead.  That's what everyone's saying, right?  Or they were saying that.  Well, not so much.  As we recently posted, 91% of total retail sales took place in brick and mortar stores in 2017, per eMarketer.  Quite simply, physical locations, for retail and retail-like businesses are not going away.  In fact, quite the opposite.
As stated above, many original online only sellers are realizing the value of maintaining a physical presence.  While some traditional firms are consolidating, many fast growing brands, from Bonobos to Warby Parker, are going in the opposite direction.
Why?  The article posits that "at some point, the cost of customer acquisition online will exceed the cost per customer of supporting a store location – and thus, it makes good sense to open stores."
And this is where facilities management comes into play.  These online only companies are typically even more reliant on their brand image, making the ability to deliver a positive customer environment, through optimizing their new repair & maintenance program, that much more important.
FM technology is particularly crucial as these companies typically don't have the experience in operating 'brick & mortar' locations but are technologically savvy, so they are well suited to benefit from it.  In fact, we're seeing more of these 'pure plays' deploy such software.
It's very challenging to justify investments in innovation without proving value to executives. But innovation has to move beyond one person's title at the company. It has to be part of the company culture
.
– Srinivasan Rajamanickam, Senior Director, Technology, Strategy, and Innovation, Tapestry
Lastly, every company faces the challenges of not only having to justify the funds and other resources to bring in new technologies but then having to demonstrate real value once the 'new system' is deployed.  The article compares IT projects to venture capital, in which they don't all need to hit big; the theory is that most fail, a few break even and maybe one becomes a home run.
From our perspective, modern facilities management systems have a tremendously greater track record from that.  Multi-site retail and retail-like organizations that deploy service automation software to manage their facilities programs realize significant returns on their investment.  Savings on repair & maintenance spend of up to 25% are not uncommon.
With all the benefits from a comprehensive system, from sourcing and managing third party service providers and contractors, managing the entire work order lifecycle, automating the invoice and payment process, and analyzing spend and program performance, it's virtually impossible not to see all the improvements from automating efficiencies and improving service delivery translate to bottom line results.
To Remain Competitive, FM Technology Needs to be Deployed Today
As in all aspects of life today, whether personal or professional, innovations are driving huge gains.  For shoppers and other customers of retail-type establishments, to those responsible for selling, merchandising or in any way providing such services, there's a constant flow of new technology to improve the sales and service processes.
And just as important, those involved in ensuring a positive customer experience and maintaining a consistent and positive brand experience have realized that new technologies can bring even more powerful benefits.
From machine learning to improve decision making, to automation to boost operating efficiencies, to analytics & business intelligence to gain insights and actionable data to drive performance, facilities technology need to be part of any multi-location organization – not in the future – but today.
To learn more about the benefits from such a system, download our free whitepaper, Why Buy A Facilities Management System.