Harnessing FM Data to Strengthen Relationships with Your Business Partners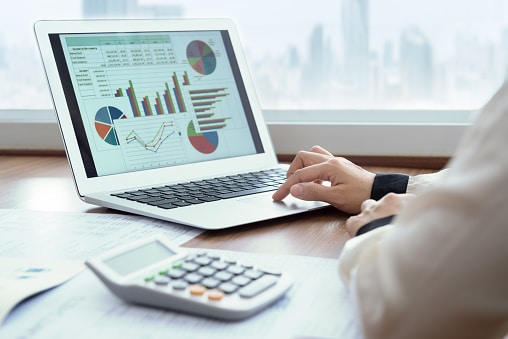 The digital era we live in today is certainly not lacking in terms of the volume of data we collect. Industry experts estimate that since 2013, we will have doubled the amount of data collected each year, going from 4.4 trillion to 44 trillion gigabytes by 2020. The facilities management world is no exception to this trend.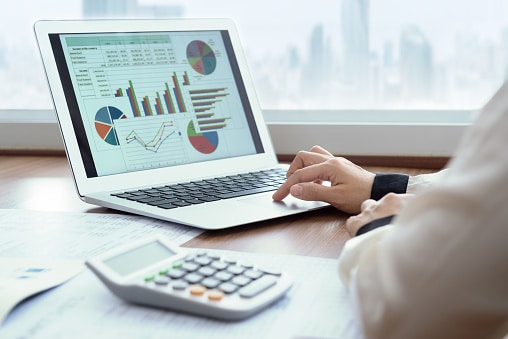 The problem, however, is this: Despite the deluge of data itself, there remains a gap between data ownership and the ability to utilize and analyze it to guide behavior and make smarter decisions. In fact, a recent Deloitte survey found that a significant portion of workers at a senior management level or higher feel intimidated by data, with 67 percent stating that they are uncomfortable either accessing or using data – or both.
This presents tremendous opportunities for smart FM leaders and teams to stand out among their peers; especially those who are unafraid to dig into their data around performance, cost, and efficiency. One area of data analysis in which FMs are already leading the way is their ability to generate insightful reports that improve relationships with partners in finance, operations, and construction. FMs across industries are proving that not only does data help to streamline processes across teams – it also leads to stronger, more effective communication based on mutual understanding.
These are just a few of the concepts that will be explored and championed at this year's ServiceX conference in Scottsdale, Arizona.
Join us for our informative session, Key Reports Your Business Partners are Craving, at ServiceX 2019 for tips and best practices on coordinating your FM program strategy across multiple business departments by harnessing data and analytics. In the meantime, let's take a look at a few session highlights.
Financial Reports
Given the nature of their roles, finance teams typically demand that every element of spending be tracked across all departments. For facilities managers, this includes labor hours, inventory, and any other, additional costs associated with work orders and preventative maintenance. Simply relaying the top-level numbers is not enough. Finance will want to know why you decided to repair or replace certain equipment based on Replacement Asset Value (RAV), what prompted above-average spend in HVAC or other trades, and the reasoning behind any numbers that appear to fall outside the norm.
Having a common set of metrics that answers these questions creates a central framework of understanding that makes it easier for FMs to communicate with cross-functional teams. Which key metrics is your CFO looking for? We broke down the data into eight critical categories in our eBook, 8 Financial Reports Every Facilities Manager Needs:
Top Trades by Spend Variance

Top Providers by Spend Variance

Top Locations by Spend Variance

Month-to-Month Invoice Spend

Not to Exceed (NTE) Limits and Variances

Categories by Spend Variance

Actual Costs vs. Budget

Costs Per Square Foot
To put together these reports, take advantage of the analytics capabilities built into a Service Automation platform. You'll find that your interactions with finance will become significantly easier and goal more obtainable when you can confidently say, "here are my trends," "this is what it means," and "this is the decision I made because of it."
Work Order and Performance Reports
Work orders are, of course, the driving component of day-to-day facilities operations. Therefore, having a carefully defined set of best practices for tracking work orders and obtaining relevant data is critical to keeping operations within acceptable performance metrics.
FMs will likely be asked to report on exactly what was accomplished – including percentage-wise work order breakdowns across facilities and departments, numbers of emergencies, and rates of first-time completion – on a monthly, quarterly, or yearly basis. It's especially helpful to know which locations received the most work orders and which were scheduled maintenance versus reactive repairs.
Different cross-functional partners will have unique priorities when it comes to the work order information that's most important to them. For example, the procurement team will be most interested in service provider metrics. They'll ask for annual or bi-annual reports that include:
Issue resolution times by contractor

Contractor performance breakdown by trade and region

Contract adherence to KPIs, including average length of open invoices

Contractor compliance
Join us at our ServiceX session, Key Reports Your Business Partners are Craving, to learn more. Using specific examples from some of our top customers, we'll highlight a few ways data and reporting are improving the interactions between facilities teams and their business partners – and all the benefits that can be expected as a result.
Plus, don't miss this exciting opportunity to hear from guest speakers Alan Donahoe of Louis Vuitton and Jordan Campbell of Bottega Veneta about their ServiceChannel experiences, along with plenty of helpful reporting tips and advice from the ServiceChannel pros. We can't wait to see you!
Ready to Learn More? Join us at ServiceX 2019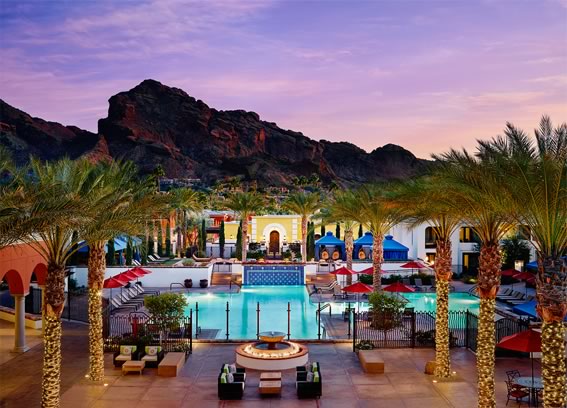 Join us from September 22 to 24 in Scottsdale, AZ for ServiceChannel's exclusive 3-day conference, ServiceX. A must-attend event for anyone interested in improving customer experience, attendees will have the chance to discover industry trends, attend product education sessions, and network with like-minded peers in their industry.
Key Reports Your Business Partners are Craving
Monday, September 23, 2019
2:15 – 3:00 PM
Delivering a great customer experience takes coordination across operations, finance, development, and beyond. Learn how sharing the right ServiceChannel data on work orders, resolutions times, costs and providers can make everyone's work easier, and spark better collaboration that helps every location create more customer loyalty.
Find out how to activate the power of the #1 Facilities Management Platform to transform your business at this premier, no-cost event. Space is limited.
Some important details to mark on your calendars:
Where:

Scottsdale, AZ –

Omni Scottsdale Resort & Spa at Montelucia

When:

September 22nd-24th. On-site registration begins at 3:00 p.m. on the 22nd.

What:

An exclusive 3 days of learning, networking, innovation, sharing, and fun.

Who:

Anyone who is involved in ensuring their business maintains a consistent customer experience.

Extras:

Expert speakers, product training, networking sessions, innovation showcase, a chance to meet the ServiceChannel staff.