What Facilities Managers Need to To Know About Financial Performance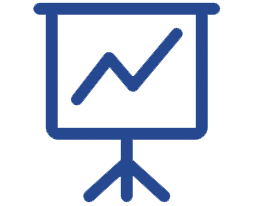 If you're a facilities manager, you're likely enmeshed in work orders and service requests, calls from site staff and never ending inquires to contractors and vendors.  When you have a free moment, you can begin to track how smoothly your operations are running.  No calls?  No one complaining?  Then facilities management performance must be good! Right?
However, in today's facilities management world, that's simply not enough.  Visibility is key for all the variables under your control.  The modern facilities manager needs to be on top of the program's financial performance to truly understand not only how it's doing but also exactly what's working and what's not working.
Using Data to Address Challenges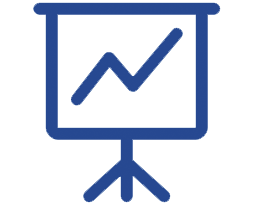 Nonetheless, full understanding facilities management financial performance takes more than just proper visibility. Only by digging into the numbers can you determine where there are issues and most importantly, how to address them.  For example, there is likely certain equipment that's causing problems, particular staff that may not be sufficiently trained or new locations driving excessive or unexpected costs.  Determining exactly where issues are cropping up is necessary to truly have any hope of improving your efficiency and effectiveness.
How do you do this?  Well, first you need to make sure you're capturing all the data related to your facilities management program.  All your service requests, work orders, planned maintenance schedules, equipment data tied to things like your location/site data, contractor check-ins and check-outs, invoices, warranty info, etc. should be easily stored and accessible.  Ideally, you have a sophisticated business intelligence engine to analyze intelligently this information.  With such a system in place, you can easily monitor the financial performance across your repair & maintenance activities.
Key Data Every Facilities Manager Needs to Know
Only by automating this FM data collection and analysis can you get the actionable data you need.  It's important your data be granular enough so you can truly uncover where any problems lie so you can remedy them.  A few of the financial data points you should be regularly tracking and monitoring include repair and maintenance costs measured against:
Locations (e.g., individual facilities, groups of similar sized locations)

Trades

Contractors/Vendors

Time Periods (e.g. month-to-month, prior year periods)

Planned / Scheduled Maintenance Activities

Warranties

Not to Exceed (NTE) Limits

Budgeted Amounts

Square Footage
Final Thoughts
To drive performance for not only the facilities organization but your company as a whole, it's imperative you gain visibility across all aspects of your program.  By being smart about the data you collect and analyze, you ensure the facilities management can add value to the bottom line.
A good first start to understand FM financial performance?  Understanding what financial data is important to you and your CFO.  To learn more, download our free E-book on the 8 Financial Reports Every Facility Manager Needs (and Every CFO Loves).
{{cta('471e1706-1f56-4261-9b4a-7a1a979591b8′,'justifycenter')}}