3 Ways Facilities Managers Can Get on the Same Page With Procurement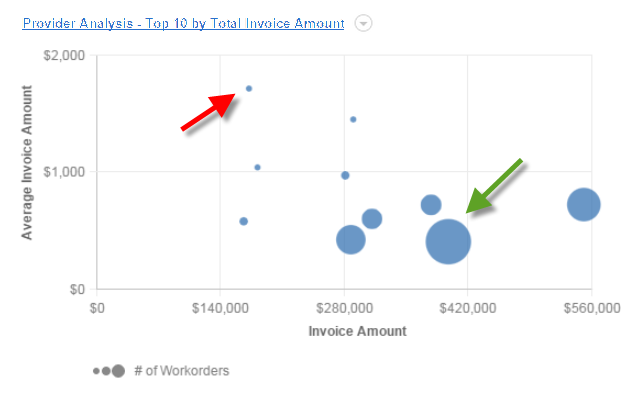 Corporate Procurement teams typically have one goal – help the company reduce operating expenses by achieving the most value for every dollar spent. While often that simply translates to "reducing budgets," you may be surprised to hear that your Procurement team is focused on many of the same goals you are:
Reducing indirect costs associated with the product or service that a company pays (think: manual tasks, lost sales, travel, on-boarding costs, etc.)

Getting the best price for needed services

Maximizing the value from each dollar spent, as not all fees represent the same level of service or benefit to the company.  In the long run, a supplier that has a slightly higher hourly rate may save you money, if they can perform the task in a shorter amount of time, and/or have fewer return trip costs.
Facilities management teams can form a strong bond with their procurement department colleagues over these shared values.  The biggest challenge you may be facing is how best to communicate with your Procurement and Finance groups.
When you think about it, what's your goal as a facility manager?  Making cost-effective decisions to improve service levels while maintaining brand standards.  And what's the goal of your Procurement and Finance colleagues? Basically, the same thing.  Once there's understanding on these common goals, you'll find it's much easier to work together and you'll be surprised at the mutually agreeable results you can achieve.
So how do you start the conversation?  The first step is often finding common ground.  Here are three areas that facilities managers can highlight as methods they are using to control costs through facilities management Service Automation.  Examples like these not only will help you communicate your existing strategy, but they can become the foundation of your future partnership and further savings
Efficient Technology to Manage by Exception -> Reduces Indirect Associated Cost

Service Automation reduces indirect spend by automating manual tasks and keeping records updated.  This way, your team spends less time on tactical tasks, and more time on strategic tasks that drive further value and benefit to your company; done properly across your FM program, it's almost like adding more people to your staff!  (For example, automating the invoice process can be a big win.  Did you know, electronic invoicing saves companies between $5-$15 per invoice as compared to paper invoice processing?)

Smart Use of Data to Optimize Your FM Program -> Gets the Best Price for Needed Services

Demonstrate that data drives your decision making process.  By sharing examples of 'dashboard' reports and metrics that guide your spend decisions, you'll be giving your Procurement partners insight into the data-driven factors that determine how you ensure the company takes smart, cost-effective purchasing and procurement actions.

The chart below illustrates that the FM optimized his program by dispatching the most work orders (WOs) to the contractor with the lowest average invoice amount (green arrow) and has also minimized the WOs to the contractor with the highest average invoice amount (red arrow):

# of WOs is displayed by bubble size. The largest bubbles = the most WOs issued to a supplier, the smaller bubbles = the fewest number of WOs.
Average Invoice Amount is displayed by the vertical axis.  Less expensive average invoice amounts are lower on the graph; more costly average invoice amounts are higher on the graph.


Systematic Compliance & Cost Control -> Maximizes the Value of Every Dollar Spent

Deploying a Service Automation platform controls your NTE threshold to ensure your company does not inadvertently pay more than agreed-to rates.  No one likes to be the victim of a "bait and switch," which is often a big risk consideration when making a contract award after a service bid.  Service Automation FM software can deliver a systematic way to control agreed pricing and SLAs via NTE controls, work order confirmation monitoring, and contractor performance analysis and scorecarding.

Procurement/Finance teams responsible for vendor contracts can be assured that all performed work (and submitted invoices for that work) is within agreed pricing terms and corporate standards.  While you may not be able to change the way a vendor performs, you will have accurate records to monitor its compliance to your agreement.
By working together, Facilities Managers and Procurement Teams can achieve their shared goals, and successfully drive meaningful impact to the bottom line.