How to Issue Successful RFPs for FM Software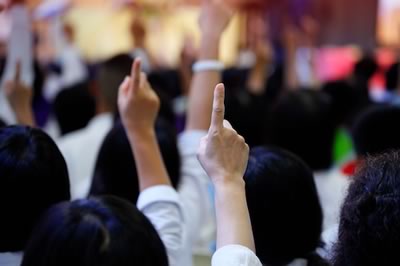 Digital transformation is shaking up every industry, and facilities management is no exception. More and more organizations are making the transition to FM software, thanks to the key benefits:
Automated work order and asset tracking processes
Reduced repair and maintenance costs
Ensured contract and SLA compliance
Improved efficiency
Enhanced customer service
When your organization makes the decision to adopt a facilities management software platform, you need to create a software selection request for proposal (RFP). While you surely write countless RFPs for repair and maintenance needs all the time, issuing one for an FM software solution is different.
How you go through the software RFP process can have an enormous impact on which platform you eventually implement, how much you pay for it, the type of training your team receives and more.
To ensure you select the best facilities management software solution for your organization, keep the following best practices in mind:
1 – Engage Stakeholders Early
Key stakeholders will differ depending on what service or solution you're looking for, but no matter what, engage them as early as possible in the RFP process. Having input from all key functional areas across your organization from the beginning helps you create a comprehensive, well-rounded RFP that outlines your exact business needs from all angles.
Including stakeholders can be time-consuming, but don't look at it as a negative; by taking the time to create a detailed RFP that covers all your bases and clearly outlines goals, you are more likely to find exactly what you're looking for – and ensure buy-in during its eventual rollout.
You should confer with applicable stakeholders – like the CFO and procurement teams – about your organization's financial goals, including your ideal investment and anticipated ROI. Keep in mind that there may be separate costs for implementation and ongoing licenses, so be sure to mention these added costs in your budget discussions.
2 – Clarify Goals
When reviewing an RFP, software vendors need to understand what you want to accomplish in order to determine whether they can help, so make sure to provide all applicable goals in as much detail as possible.
Look at your project in two phases.  First, there's the software selection aspect, and once a decision is made, then there's the implementation & deployment part.
To ensure the right decision from the software selection part of your project, you need to clearly understand what your key pain points are that you need the software to address. Perhaps you want to streamline work order efficiency, reduce spend or better manage your contractor relationships. Putting these kinds of goals in your RFP can help software vendors that offer the types of solutions you're looking for understand your specific priorities and provide a more appropriate response for your organization's needs.
Next, declare timeline expectations for each stage of the project. For the actual software selection process, start with being clear on the timeline for every step, from the RFP issue date, deadline for clarifying questions, timing of any demo and/or on-site meeting (if any), to the deadline for the response, to the timing of when you'll announce the choice to all respondents.
As to the planned software rollout, it's also important to all include your timing (and requirements) within the RFP.  To ensure that the responding software vendors are in the best position to deliver what you need, it's best to define exactly how and when you want to roll the software out to the field. For example, are you planning on starting with a pilot group of stores/locations, or do you want to go live with all stores/locations at once? Either way, be clear with the rollout schedule you're expecting.
3 – Prioritize Compatibility
Clearly outline what you need from a compatibility standpoint, including what types of technology you currently use or are planning to integrate in the future. Specify your CPU architecture or operating system, what types of computers you're using, and whether or not you're using (or would like to use) FM mobile functionality. These details will ensure you only receive responses from software vendors that offer solutions compatible with your existing technology and have the resources for proper implementation.
RFPs for software should also include what you're looking for from a security perspective. For example, if you require a cloud-based solution, state that clearly. Do research ahead of time so you know generally what types of security measures are available in FM software solutions— automated backup, disaster recovery, encryption and more—and include your security priorities in your RFP.
Additionally, chances are your team will require training to be able to use your new software platform optimally. Be sure to include details about what this will entail, such as how many users will need training and whether you'd like training to be in-person or virtual.
4 – Plan for Demos
Software system demos are a key element of the software RFP process, as they allow you to see firsthand how the solution works, and how the vendor will integrate into your existing workflow.
Consider the timing of demos. Sometimes, it's best to schedule demos before you issue a formal RFP. This way you can learn the elements you need to prioritize once you create the RFP, can view a specific process or capability, and can weed out those vendors that are definitely not the right fit. Other times it makes more sense to schedule demos after you issue the RFP and have begun to narrow down your options. Also, don't be afraid to request a second round of in-depth demos to help you make the final decision among the final two or three vendors.
5 – Understand the Software Company
When you're deciding on the software on which you'll rely upon, it's also important to understand the company providing that software, as your department and company (and your own reputation) are relying on it as well.  As part of the selection process, be sure to understand the background, experience, stability and reputation of who you're going to partner with going forward.
Getting a good feel for how they work with other companies is, of course, a key element.  Make sure to get a number of client references to understand from others how things work in practice.  (Any quality software company should have highly satisfied clients!)
But it's also important to understand the backing and financial stability of the company, to ensure it will always be around to support the software for you and continue to enhance it.  Ownership is also important as it can indicate the company's underlying motivations.  Is it focused on developing software for companies like yours, or is it a part of another company whose long term plans may not align with what you need in a long term partner?
You work with contractors and service providers every day so make sure that your eventual partner also offers functionality for those who are actually doing the repair and maintenance work at your locations.  If they are not well supported by your software vendor, the overall success of your rollout can be at risk.
And lastly, while sometimes challenging to discern, it's crucial to partner with a company that has the technical chops to stay current with the latest technology and is driving innovation in the industry.  You may not know today what you'll need tomorrow, but by partnering with a company with deep technology expertise, a history of innovation and that's already supporting the latest advances like mobile technology and machine learning, you can be confident you'll be well positioned into the future.
Final Thoughts
When making your final decision on a software vendor, be sure to also ask about what kind of support it offers, as this will have a major impact on your experience with the software. Inquire about how you submit support requests, whether or not its teams are available 24/7, and what types of services it offers throughout the entire process, from implementation to knowledge & learning capabilities to answering ongoing questions.
Finally, go in with an open mind. We've seen FMs enter the RFP process targeting a specific vendor, thereby limiting their openness to other platforms that may actually end up being a better fit. Reading references and reviews can help with this—hearing other FMs' experiences will help give you an honest picture of the types of benefits and value you can expect from implementing this vendor's software.