How Supermarket Chains Can Guide Decision-Making with Real-Time Insights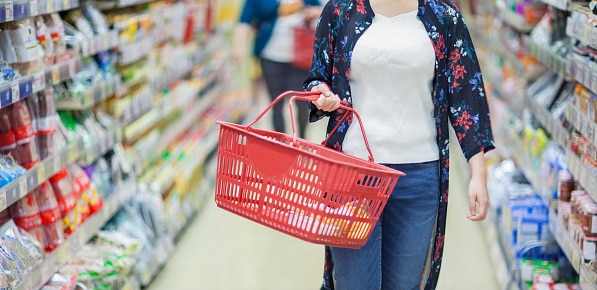 The COVID-19 pandemic has changed everything about the way we live and work – and, in turn, it has radically changed the ways consumers shop, exercise, and dine out. ServiceChannel is committed to helping our customers through this difficult time in any way we can. Please do not hesitate to reach out with any questions or concerns at cv@servicechannel.com.
Maintaining a grocery store through peak levels of demand is no small feat. Regional and national supermarket chains, in particular, face unique maintenance and safety challenges when operating at capacity. Visibility into maintenance and work order activity is key. After all, the customer experience relies heavily upon the basic function of the store's physical space: Refrigerators, deli equipment, lighting, and climate control can all make or break a store's operational preparedness.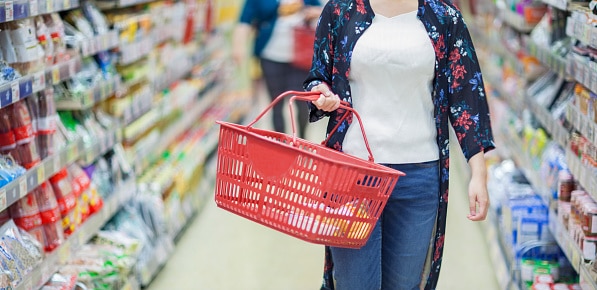 The most successful grocery chains are those that effectively minimize inventory loss and damage to property, mitigate risk, and keep everything running smoothly to ensure a positive shopping experience for every customer, every time. Yet many of the nation's largest grocers still carry out maintenance activities on a reactive basis with underdeveloped management and oversight processes. When something breaks, they make a call to a contractor or service provider – and then, hopefully, a provider shows up to resolve the issue. Maybe, maybe not.
For grocery organizations managing hundreds or even thousands of locations, one-off work orders can be easily forgotten. A broken slicer in the deli means customers must wait in longer lines for cold cuts. After encountering long lines on repeat visits, they may eventually give up, turning to a nearby competitor. This adds up to thousands of dollars of misplaced revenue over time, along with subtler (but equally costly) damage to your brand reputation. This is why, in this day and age, digitized work order and asset management is so important.
Read on to find out how major grocery chains can save big on facilities maintenance and enhance the customer experience with real-time insights from ServiceChannel.
Keep Maintenance Spending in Check
Grocery stores rely on a large number of costly, vital assets to keep business running smoothly. Refrigerators, hot foods and food prep equipment, HVAC, lighting, plumbing, and property maintenance are only a few of the most costly assets to maintain, and multi-location stores are dealing with those assets in exponential sums: A major chain may have as many as 500 to 1,000 stores nationwide with 50 critical assets per store. Inevitably, these assets will occasionally break or malfunction, and repair costs add up quickly when dealing with the sheer volume of work orders that grocery store FMs must manage.
Oftentimes, however, there's little corporate visibility into how much a particular type of asset is actually costing an organization across all locations. Refrigeration and refrigerant compliance, for example, are one of the most expensive maintenance categories that grocers must maintain – especially when it comes to emergency work order spend. We recently spoke with a ServiceChannel customer, Craig DeGroat of Tops Markets, and he reiterated this point: "Before [onboarding with ServiceChannel], the first time we were really aware of a problem was at an invoice stage, where you're reading it saying, 'okay, this was a problem and now it's been fixed and now I have the bill.' And a lot of times that's 30, 60 days after what actually happened by the time the vendor goes out, fixes it, and sends you an invoice."
Without a better organizational system, many chains – Tops Markets included – would leave it up to their individual stores to contact a service provider when a refrigerator case or other critical asset malfunctioned. Facilities and operations executives would rarely have any idea as to how much the repair would cost (or whether it was even worth doing) until the invoice for the completed work arrived at their desks up to two months later.
Obviously, this is an inefficient system. In order for grocery businesses to cut costs and keep their stores operating properly, a certain amount of data needs to be available for high-level analysis. Grocers need to understand not only how much they're spending per category and zone, but also how long it takes to repair those assets, how often they're breaking down, and whether or not they're functioning correctly post-repair. And if work orders are being tracked on pen and paper, via email, or on a haphazard collection of spreadsheets, whatever data they do have is practically useless.
Enter service automation. With a centralized, totally digitized asset and work order management platform, grocery businesses gain access to real-time insights around repair and maintenance spend across all their locations. Service automation provides end-to-end work order lifecycle support, capturing data around repair duration and spend and making it readily available whenever FMs or operations managers need to report on KPIs. This way, decisions about whether to repair or replace that faulty refrigerator case become data-driven, rather than "gut-driven."
"We can pull back the information of how much we've spent, how many times we've had a service call on a particular piece of equipment really quickly. And you can look at it right then and say, okay, this sounds like a good spend, this doesn't sound like a good spend," DeGroat added, when asked about how ServiceChannel Analytics enables better decision-making.
A digital service automation platform also enables vastly improved vendor and service provider accountability, a key culprit of unnecessary spending. GPS check-in and check-out capabilities allow higher-ups to monitor whether work was completed in the time frame expected, ideally during a single visit. Contractors can then be stat-ranked according to specific data around completion rates, cost overrun, and on-time check-in to enable better sourcing for the future.
Manage and Reduce Risk
Risk management has always been a priority in the grocery industry. From "slip and falls" and fire hazards to inventory loss, contractor safety, and weather-related damage, grocery stores are innately high-risk facilities. Having a risk management program in place with proper documentation and records can make or break a store's ability to continue operation should a lawsuit arise. And, of course, preventing hazardous situations creates a healthier, more pleasant environment for both customers and employees.
A centralized facilities management platform reduces risk by streamlining and even automating the work order management process, coordinating important preventive maintenance activities such as fire extinguisher and sprinkler system inspections and routine servicing of other safety equipment. The platform also makes it easier for facilities directors to monitor open work orders for things like a broken floor tile or a pothole in the parking lot, both of which pose a slip and fall or damage risk.
The risk of inventory loss or damage, too, can be better managed by monitoring assets. Going back to the refrigeration example, stores can minimize the risk of spoiled produce or frozen goods by automating the refrigeration system maintenance schedule according to historical data on repair frequency and overall lifespan of those assets across multiple locations. Damages due to natural disasters, too, are better prepared for or mitigated by examining stored data.
During our conversation, DeGroat explained just how important access to historical data can be when faced with a potential risk:
"The benefit of seeing the information is being able to have some kind of reaction to it, to be able to impact it. We'll see things like, maybe a storm will come through, and we'll see all the roofing calls that get entered. And in that instance, you're probably not stopping anything [from happening]. But the next time there's a storm, we know what we did last time. We know that impact was 37 work orders and $25,000, or whatever the case may be. So you know what you've got coming the next time that event happens, and if you need to impact it, you do have the opportunity to make changes."
By determining how much last year's snowstorm cost a particular geography in roofing repairs and power outage-related work, the facilities team can review that data and is better able to decide whether to perform preventive maintenance work or invest in generators in advance of
the next predicted storm. They may choose to simply set aside enough money in the budget each quarter to handle this influx of seasonal, storm-related work orders. Either way, having data readily available for analysis takes most of the guesswork out of risk management.
Improve the Customer Experience
Finally, and perhaps most importantly, the real-time data provided by a service automation platform has a direct impact on the customer experience. Half of today's shoppers visit their local grocery store once or twice per week. That adds up to a potential 100+ visits per shopper, per year. Customers expect the items they need to be readily available and the store to provide a consistent shopping experience from one visit to the next. And because the majority stop by frequently, they're likely to notice any inconsistencies or issues more immediately than they might at a different type of retail environment.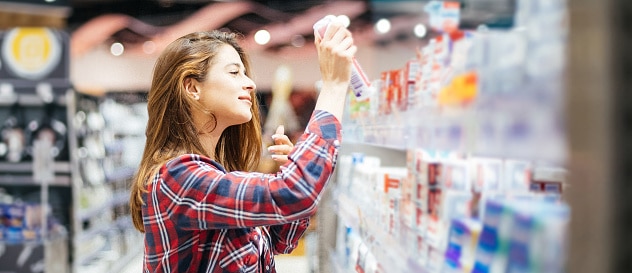 "If something's not working, we've got a customer that's probably disappointed when they're coming in looking for something that isn't there anymore. The other obvious spend part of it is, this is money we're spending and we need to make sure we're spending it in the most efficient way we can," said DeGroat when asked about the importance of quick access to work order data and call prioritization in the ServiceChannel system.
While a one-off problem might not send shoppers running to your nearest competitor, a repeat offender certainly will. This is why it's critical that a broken light fixture or failing bakery oven is addressed quickly: The customer who buys the same loaf of pumpernickel bread each week will likely decide to shop elsewhere if they can't get it from your store for several weeks in a row. A service automation allows regional facilities managers or directors to prioritize the work orders that have the largest impact on the customer experience and make sure they get taken care of ASAP.
An optimized grocery facility requires being proactive with facilities maintenance, a yearlong process that involves a little more strategic planning than one might assume. If a store is planning a sale on rotisserie chicken, for instance, the FM team should anticipate a spike in demand the week that the coupons are printed – and then prepare accordingly by addressing and pushing through any open work orders for rotisseries.
In general, the right technology provides increased visibility into store operations at the ground level, allowing store executives to provide a more consistent, positive customer experience at each location. It also frees up time, which is an increasingly valuable resource: By submitting work orders via mobile app, store managers avoid spending 30 minutes explaining a mechanical issue to a service provider over the phone. This way, issues are less likely to go unreported, and employees can get back to doing what's most important: Helping customers.
Case Study: Tops Markets
Watch the rest of our conversation with Tops Markets' Craig DeGroat as he elaborates on the business' facility maintenance transformation that took place upon implementation of the ServiceChannel platform – including the significant impact of a digital work order management platform on the grocery chain's ability to cut costs and maintain a consistent customer experience.
Final Thoughts
Today's grocery chains face new and shifting customer expectations and operational challenges. Now more than ever before, shoppers are ordering groceries online, looking exclusively for prepared foods, or using a variety of services when they shop in-store (such as banking facilities, pack and ship kiosks, and more). With stores becoming more competitive and the technological bar rising each day, the most basic elements of operation must become equally sophisticated – maintenance activities, in particular.
A service automation platform serves as a centralized resource for grocery FMs and operational directors to keep track of assets and oversee a large volume of repairs, 24/7. Rather than manually submitting work orders or tracking invoices in a spreadsheet, grocery store facilities directors benefit from streamlined work order submissions, payment, and approvals, as well as a comprehensive data analytics platform with which to better utilize maintenance budgets and decrease risk.
Ready to take your grocery store maintenance and operations to the next level? Schedule a demo with the #1 facilities management platform.