Successful Parts Inventory Management for Busy Facilities Managers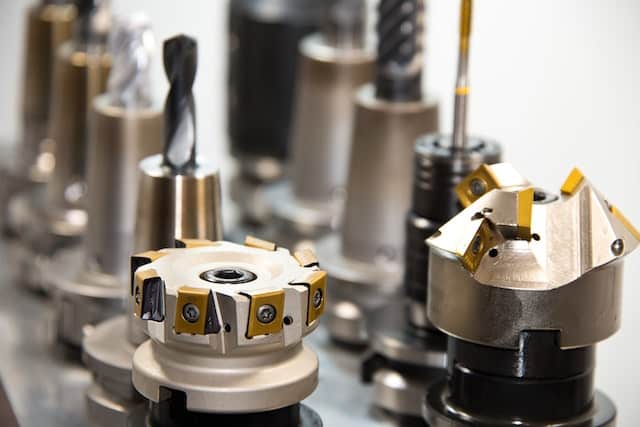 Parts inventory management is critical to the success of many businesses and is a component of enterprise asset management. Successful inventory parts management is a delicate balancing act because you want spare parts when you need them, but you also want manageable inventory costs.
Inventory management can be time-consuming and labor-intensive unless you find the proper techniques and tools. To help you get started, here are some parts inventory management tips for busy facilities managers.
What is Parts Inventory Management?
Parts inventory management is the process of ensuring you have the right spare part available at the right time and in the right place. Spare parts can include machine supplies like motors and belts, as well as small items such as printer cartridges and light bulbs.
Managing spare parts inventory is critical; otherwise, you'll have to hustle to find the correct part when machines or systems break down. Downtime will be extended, and you'll likely pay more for the part than you would if you had bought it beforehand. Successful parts inventory management is a vital part of a proactive maintenance plan.
Parts inventory management can be challenging, however. Knowing when you'll need a part and then knowing where to find it can sometimes be tricky. Computerized management maintenance software (CMMS) can significantly simplify the tasks of maintenance spare parts inventory by automating the order process.
How to Successfully Manage Your Parts Inventory
Categorize Your Parts Inventory
Categorizing your inventory helps you and your facilities maintenance team understand which parts you use the most and which are the most critical to your operation. Categorize your inventory into three groups:
Active Parts Inventory – ten or more spare parts are used in a month
Commodity Parts Inventory – one to nine parts are used in a month
Rarely Used Parts – parts that are required less than once a month
Once you've categorized your parts, note factors about each part, such as how much lead time is necessary to receive it, storage costs, and the costs and consequences if the part isn't available precisely when needed.
Set Part Stacking and Reorder Standards
Based on your categories and notes, establish processes for determining whether you will keep a part in inventory and, if so, when you'll order it and how many you'll order. Using consistent criteria will streamline your inventory management. It will also make automating the ordering process easier. Be sure to train employees to ensure they understand and follow the standards.
Adopt an Inventory Control System
Using a warehouse management or inventory control system to help with maintenance parts inventory management will ensure accuracy. A system that has scanning functionality can further improve accuracy and streamline the process. Keeping up with inventory, managing suppliers, and automatically ordering spare parts are vital functions of a CMMS.
Streamline the Work Order Process
Sometimes, companies store spare parts in the back corners of the store room and fail to label them in the inventory control system. Likewise, sometimes employees forget to fill out a work order before using the part in a repair. Both practices can cause inventory control to be inaccurate. Establish consistent work order procedures and train your employees in these procedures.
Also, give every part as specific a location as your parts inventory management system will allow. The more precise the location, the easier the part will be to locate. An inventory management solution or CMMS can help with this streamlining.
Make Data-Driven Inventory Decisions
Data and forecasting techniques can help you make good inventory decisions. You may have some historical information about how often you've used certain parts. However, spreadsheet information isn't enough. At a minimum, you'll want to calculate usage probabilities. However, advanced analytics such as intelligent machine learning and IoT can make tracking more accurate.
Ensure Inventory Accuracy
Above all, you want to be sure you know what's in your store room at all times. Use cycle counting, repeatedly checking subsets of inventory, to match your physical inventory with records. Using a parts inventory solution can make ensuring accuracy easier.
Improve Visibility Into Your Facilities Management
Effective parts inventory management is critical to keeping the company operating efficiently. Ensuring the correct part is available when needed is a primary task of the facilities management department. If parts are not on hand or you can't find them quickly, the organization will experience extended costly downtime.
ServiceChannel provides solutions to help you proactively manage your parts inventory so that you always have the parts you need. It enables you to streamline and automate your flow. It also allows you to leverage your purchasing volume to receive the best possible prices. Learn more about Service Channel's complete parts and supplies solution.
For more information
Learn about Service Channel's Supply Manager.