A Guide to Choosing the Right Facilities Management Software for Retail Healthcare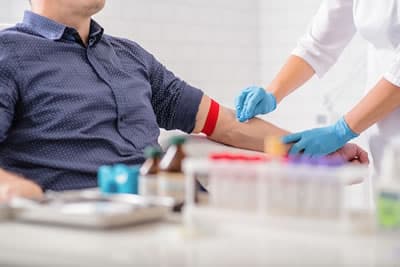 Consumers demand speed and accessibility from all the businesses they interact with, and the healthcare industry is no exception. The industry has started shifting to meet those needs, with one example being the increasing prevalence of retail healthcare facilities.
Retail healthcare facilities, which range from urgent care walk-in clinics to ambulatory surgery centers, are quicker than traditional hospitals, less expensive for consumers, and have high levels of provider availability. While consumers want these new healthcare options, they do not want to give up the quality of care and service they receive in hospital settings.
For facilities managers, this means keeping all locations functioning optimally to help ensure consumer satisfaction and location efficiency. It also presents a number of unique challenges that retail healthcare facilities must address, inspiring many to turn to facilities management software solutions. In this post, we will expand on these challenges and detail the specific FM software features that can create solutions.    
Unique FM Challenges in the Retail Healthcare Industry
Since retail healthcare facilities are servicing patients in a medical setting, there are specific requirements that they need to meet. Let's take a look at two of the biggest challenges FMs face in their work:
Specialized Clinical Equipment & Supplies
Retail healthcare facilities include labs, exam rooms, diagnostic centers, and patient delivery locations that use specialized medical equipment. This presents a challenge for FMs, since they need to be familiar with medical equipment, how it operates, and how to care for it.
Additionally, repair and maintenance of this equipment requires the attention of certified, experienced contractors, so FMs need to be able to find, hire, and monitor these types of service providers.
Emphasis on Cleanliness
More than other types of businesses, retail healthcare locations must maintain an extremely high standard of cleanliness. Clean facilities and equipment ensure the health and safety of employees and patients and also help attract and maintain patients, since they are more likely to enter and return to a location that is well-maintained.
Free Industry Report: Retail Healthcare Facilities Management Insights
Facilities Management Software Features Retail Healthcare FMs Should Consider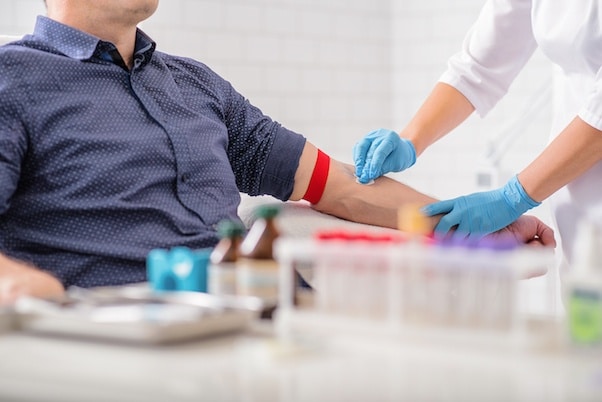 With strategically selected facilities management software, retail healthcare facilities managers can address the challenges they face and help their organizations thrive. Below are capabilities that these facilities can benefit from:
Contractor Solutions
The contractors selected to perform repair and maintenance work can make or break business operations, depending on their experience with the equipment, compliance statuses, and the level of work performed. Since retail healthcare facilities include complex medical equipment, contractors need to understand and be experienced with these specialized assets so that they can service them properly. To ensure success with contractors, FMs should look for a software platform that includes contractor management solutions.
Contractor management software should include easy access to contractor compliance statuses, an effective method of sorting and selecting experienced contractors, tracking insurance and certifications, and on-site monitoring capabilities. Using these features, retail healthcare FMs can confidently find, hire and watch over service providers as they execute work orders.    
Work Order Management
A central capability of facilities management software that retail healthcare FMs need is work order management. This allows FMs to place service requests, monitor status updates in real-time, and leave feedback. Full visibility into the work order process helps them stay on top of repair and maintenance activity so that their locations are always clean and functioning properly. Facilities management software also enables automation, helping save time and reduce the possibility of human error.
Another important software capability that FMs should look for is planned maintenance scheduling. Planned maintenance helps prevent costly and time-consuming breakdowns that can hinder a location's uptime and patient appeal. Planned maintenance software eliminates the risk of failing to schedule routine repair and maintenance. It's crucial that retail healthcare FMs keep their locations in optimal conditions, so the ability to schedule automated, recurring work is critical.
Asset Supervision
Retail healthcare FMs should also look for an asset management software feature. To ensure optimal health outcomes and positive patient experiences, assets need to be at their best at all times. Asset management software includes a comprehensive database with details about assets, such as location, age, condition, warranty and open service requests.
Having access to detailed asset information helps retail healthcare facilities managers make decisions about their care. Additionally, sophisticated asset management software integrates with work order management software to automatically generate work orders based on asset conditions. This saves time and ensures that facilities always have functioning equipment. Asset data and analysis also leads to informed repair or replace decisions.
Final Thoughts
Proving the success of facilities management software for retail healthcare companies, let's look at a large national healthcare delivery chain that has hundreds of locations across the United States. This company felt that their greatest FM challenge was maintaining a range of complex equipment, such as X-ray machines, and organizing repair services. After deploying an FM software platform, this company found that they had ready access to data and vastly improved time efficiency across the entire business, with equipment repair happening much faster and at a higher quality than they saw before.
No doubt the healthcare industry will continue to shift towards retail health as consumers experience their benefits and spread the word. Thus, facilities managers need to be prepared, and an excellent way to do so is with the right software solution.
Learn more about how a facilities management software platform can address the unique needs of retail healthcare facilities managers.