4 Trends to Watch in Retail Healthcare Facility Management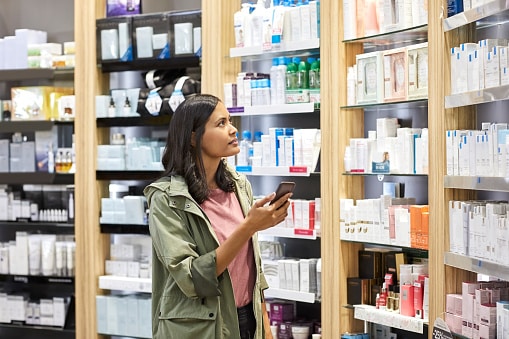 In recent years, one of the most significant changes to impact facilities management has been the increasing prevalence of retail healthcare businesses. These businesses include walk-in clinics, urgent care centers, dental offices, vision centers, and even specialty practices – that, in many cases, are introduced into existing retail settings such as malls or shopping centers. Some even mimic their retail neighbors in design, looking, at first glance, more like a storefront or a spa than an outpatient facility.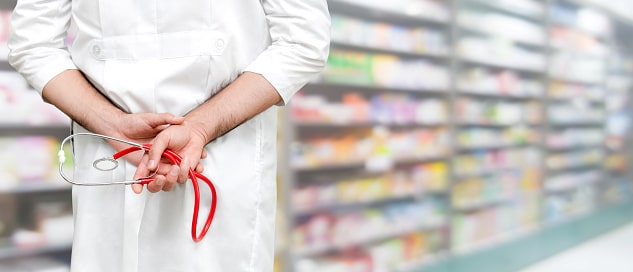 It's not difficult to understand why these hybrid establishments are on the rise: The retail healthcare sector capitalizes on the growing consumer desire for quick, convenient healthcare services available around the clock. Retail clinics provide a pleasant environment for customers to drop by for a flu shot or to consult a doctor about a sore throat without having to wait days for an appointment or navigate beyond their familiar shopping plaza.
With all of the business advantages of a retail healthcare setting, however, come the additional challenges of maintaining a non-traditional retail facility. Clinics and urgent care centers – even those that offer only a handful of basic services – require a host of high-tech equipment and technology in order to operate. Moreover, the equipment these facilities support must remain operational 24/7, or else risk a potentially dangerous outcome for a patient. Maintaining cleanliness and preventing breakdowns is critical.
As the retail healthcare landscape continues to evolve, so will its repair and maintenance demands. The businesses that rise to the top of this massively competitive industry will be those that adapt the fastest to consumer expectations around technology, convenience, and overall experience – and having a top-notch facilities upkeep program in place is the first step towards CX success.
Let's take a look at four of the most promising trends to embrace in retail healthcare facilities management:
1. IoT Devices
The Internet of Things (IoT) is a trending topic across many industries, but it has unique potential for retail healthcare. The sensor-enabled, connected technology allows for a greater degree of visibility into building and equipment performance and anticipated maintenance needs at clinics and urgent care centers, helping FM teams keep their locations' doors open and mitigate downtime. This is especially beneficial in a setting where equipment performance is more than a "nice to have" – it can mean the difference between an accurate or failed diagnosis.
While advanced medical equipment such as X-ray machines and MRI systems are required by law to receive routine maintenance, IoT-enabled sensors pick up on signs of deterioration that may appear in between scheduled service visits – thereby preventing costly, unexpected breakdowns. IoT-enabled devices can also keep tabs on indoor temperatures with "smart" thermostats, monitor restroom and exam room cleanliness, and track or adjust energy consumption, such as electricity usage, to help minimize overhead costs.
Rapid lab testing is another arena in which IoT is becoming increasingly valuable. IoT and equipment uptime related to cutting-edge medical lab assets is even more important than, perhaps, other types of diagnostic machinery since lives depend upon it. Take Cepheid's recent automated molecular test for the new coronavirus strain as an example: The test delivers accurate results in as little as 30 minutes – an impressive timeframe, especially when compared to the alternative (nucleic acid tests, or NATs), which can take several hours.
Using IoT to monitor equipment performance allows users to quickly pinpoint any malfunctions and correct the problem to avoid inaccurate diagnoses. As retail lab testing becomes more prevalent, the technology used in its upkeep must also become more sophisticated in order to keep end-user costs low and results as accurate as possible.
IoT is still a relative newcomer to retail healthcare, but its capabilities are expected to expand rapidly in the coming years. If you haven't already implemented IoT, consider making the investment. Not only will you be able to provide a better patient experience, but you're likely to save money in the long run by gaining real-time visibility into facility conditions.
2. Service Automation
Service Automation technology is a must-have for retail healthcare businesses, functioning as a centralized hub through which all FM activities are tracked, monitored, and prioritized – as well as a repository for important repair and maintenance data. It solves several core challenges of running a multi-location retail healthcare business: Namely, the ability to maintain brand uptime, ensure regulatory compliance, provide high-quality care, and increase access to equipment cost and performance data.
ServiceChannel's Service Automation platform, for example, simplifies the work order management process by providing comprehensive access to both FMs and location staff. If a medical refrigerator malfunctions, your on-site staff can immediately submit a work order. This alerts the regional FM, who may then approve the request and dispatch a qualified service provider (sourced with the ServiceChannel Contractor Directory) to complete the job within a predetermined budget. All of this can be done through a mobile app too, so your on-site staff and medical providers spend as little time as possible away from their patients.
3. Air Quality Management
Whether the building is commercial or residential, indoor air quality (IAQ) is an important factor. It's especially crucial, however, in healthcare facilities – and if it falls below a certain standard, it can lead to health risks such as the more rapid spread of disease or infection.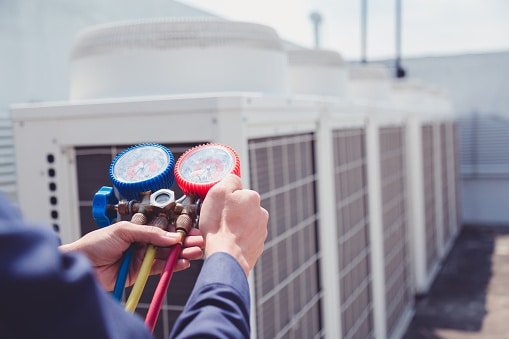 IAQ management strategies and technologies have recently become a trending topic in healthcare with new research showing a strong correlation between air quality and chronic illness of both workers and patients who spend time in healthcare facilities. This includes retail healthcare spaces, where airborne viruses and infections such as the common cold, chickenpox, and the flu are commonplace.
Of course, HVAC systems play a significant role in air quality, and their maintenance (including regular filter replacement with high-quality, high-MERV-rated filters) should be considered a top priority for retail healthcare FMs.
Just as important, though, is ensuring sufficient facility ventilation. This does not necessarily ramp up energy costs, as some might think. Energy Recovery Ventilators enable air exchange without losing all of the heat from the outgoing air stream and can even serve to warm the indoor air by using an aluminum heat exchanger. This is a fairly basic technology, but one that should not be overlooked by retail healthcare FMs.
Buildings of all sizes need adequate ventilation, and your patients will notice the difference.
4. Sanitation and Hygiene
Similar to the topic of air quality management, general sanitation and hygiene cannot be underestimated in retail healthcare facilities. While the level of sterilization may not need to be the same at a walk-in clinic as that of an operating table, it's still an environment where disease is more easily transmitted. Therefore, your sanitation strategies should mirror those of any other traditional healthcare setting. Facilities professionals play a key role in building cleanliness, whether it's scheduling professional cleanings or ensuring back-end systems such as HVAC and water systems are running properly.
Unfortunately, a lack of clear regulatory guidelines surrounding retail clinic hygiene and cleanliness can lead to serious issues such as cross-contamination if not properly handled on an individual basis. Businesses should institute clear policies around day-to-day upkeep of surfaces such as exam room tables, waiting room chairs, and restrooms.
The same goes for facilities that blur the lines between a retail and clinical setting – such as optometrists that offer exams inside an eyeglass shop, for example. And, of course, retail dental clinics are required to properly sanitize all dental instruments. Sanitation equipment (such as an autoclave) should therefore be added to your existing preventive maintenance checklist.
As noted above, IoT-enabled devices can be used to track restroom cleanliness and alert staff when soap or hand sanitizers need to be refilled, waste bins need to be emptied, and so on. However, FMs should also institute a cleaning schedule with a focus on preventative maintenance and take care to select vendors with experience maintaining a healthcare environment.
Final Thoughts
Retail facilities management in itself is no small task – but when healthcare equipment makes its way into a retail setting, the expectations and requirements around facility function and upkeep rapidly increase. This is why it's so important that retail healthcare businesses implement the right strategies and technologies to maintain their facilities to the highest level of functionality. After all, caring for patients is a much higher-risk operation than other retail settings.
To succeed, retail healthcare organizations should pay attention, in particular, to the industry trends and technologies that have a direct impact on customer experience. These include IoT-enabled devices that enable real-time visibility into facility performance, sanitation and air quality strategies to maintain a clean, healthy environment, and Service Automation technology to prevent downtime and keep all of the "behind the scenes" equipment running smoothly. With these measures in place, retail clinics will be more easily able to promote better health outcomes for their patients and, in turn, continue to grow and scale across the advancing retail healthcare landscape.
Ready to take your FM program to the next level? Learn more about integrating innovative service automation and facilities management technology.