Using Analytics to Transform Convenience Store Operations
The COVID-19 pandemic has changed everything about the way we live and work – and, in turn, it has radically changed the ways consumers shop, exercise, and dine out. ServiceChannel is committed to helping our customers through this difficult time in any way we can. Please do not hesitate to reach out with any questions or concerns at cv@servicechannel.com.
Catapulted into modern times by competitors like Amazon Go and other high-tech industry players, convenience stores have undergone something of a revolution in the past 5-10 years. They're offering customers a wider range of services and amenities, including coffee stations, quick serve restaurants, vending machine-style kiosks, cashierless checkout, ATMs, and even showers to host weary road trippers.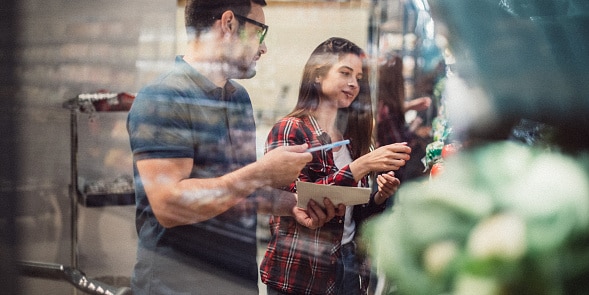 With all these innovations comes increased pressure on C-Store facility maintenance teams. After all, stores must be fully functional and operational in order to live up to expectations set by marketing. And appearances are now playing a larger role, with both store and grounds cleanliness and aesthetics heavily influencing consumers' purchasing decisions.
Convenience stores that want to stay successful in this era of rapid change must embrace digital transformation on all levels – maintenance and operations included. The more in-store technologies and amenities a store makes available, the more opportunities there are for asset malfunctions and breakdowns. Keeping track of open work orders on pen and paper or via archaic systems is no longer a sufficient method for operational success.
We caught up with Jim Pearson, Regional Maintenance Manager for Cal's Convenience Stores, and discussed the chain's success with ServiceChannel Analytics and service automation. Read on to find out how stores like Cal's can improve vendor relationships and cut down on maintenance costs by embracing a digital work order management system.
Prioritize Urgent Work Orders
Today's convenience stores have a lot more going on than their early predecessors, which may have only needed to keep a few refrigerators and shelves stocked with basic staples, tobacco, and beverages. With many stores now offering hot food, coffee bars, slush machines, not to mention fuel and auto services, there are hundreds of assets to manage just within a single facility. Multiply this by tens or hundreds of stores operated by a given chain, and it adds up to quite a few work orders.
Some C-Stores may see up to 150-200 service calls per day, which is the case for Cal's Convenience Stores. Cal's has 207 total locations in Texas, New Mexico, and Oklahoma. "Things tend to break during lunch rushes, dinner rushes," Maintenance Manager Jim Pearson notes.
"It gets down to the point where, if the sink's not working, if we lose water in the sink or the hot water is not working, we have to shut the kitchen down. So, it's imperative for the priority [work orders] that we respond as quickly as we can to make sure they stay operational. We can't afford to get shut down. Time is money."
Time is money, indeed. The average convenience store serves around 1,100 customers per day, with peaks occurring in the morning and evening commuting hours and mealtime rushes. If a key asset such as a credit card reader, fryer, or sink fails during peak times, customers aren't likely to wait around for its repair – they expect fast, efficient service from a convenience store. If any element of the 'convenience factor' is missing, they'll drive up the road to the nearest competitor.
This is why speed, coordination, and a quick time-to-completion rate are critical for C-Store repairs. Yet without a centralized, digital platform through which to initiate and manage work orders, getting priority calls completed fast is next to impossible. Many stores still employ dated work order systems and processes that rely on phone calls and one-dimensional ticketing software. As a result, a broken asset may not be back up and running for more than 24 hours – translating into thousands of dollars in lost revenue.
Pearson elaborates on the complexity of handling emergency maintenance situations, explaining, "Our biggest challenge is [handling] priority calls. I only have 27 techs, and we're spread across 207 stores. Each tech has about 10 stores, but some of the distances between stores are significant. They may be in Roswell, TX and get a call back in Lubbock, TX. So, let's say you've got a two-hour trip and it's for a priority call. We either have to outsource that, or the tech has got to decide, Hey, can I knock this off? Is this going to cost us money or can I get this up and going right now?"
Using the ServiceChannel service automation platform – and, in particular, ServiceChannel Analytics – Pearson is able to decide quickly whether or not to outsource the job by looking up historical costs for similar repairs done either by a vendor or by an in-house technician. He can assign a numeric value to each scenario and make smart, data-driven decisions about how to approach the call.
Improve Relationships with Service Providers
Many convenience stores operate 24/7 – or, at the very least, during hours that extend far beyond the standard 9 to 5. Assets can malfunction at any time of day or night, which means stores must maintain good relationships with their maintenance technicians and vendors in order to get urgent work taken care of right away. And beyond just after-hours service calls, strong relationships with service providers tends to lead to better service and a greater degree of accountability. This, in turn, reduces costs.
Of course, convenience store managers and facilities directors can use common sense when working with service providers and technicians. Treating providers with respect and enabling proper communication will facilitate the best, most effective working environment. Paying them for their work in a reasonable amount of time, too, is a critical step that some businesses tend to forget.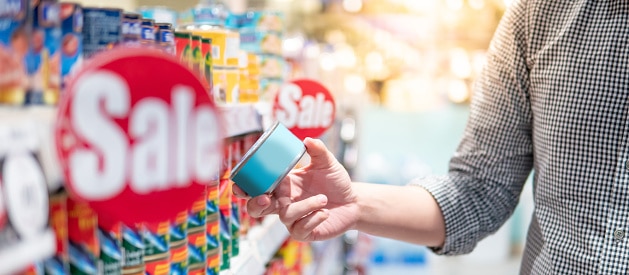 With a robust service automation platform in play, convenience stores can streamline the work order invoicing process and automate payments for vendors and outsourced service providers. For Cal's, the ability to process invoices electronically was a game changer.
Pearson explains, "Before [ServiceChannel], the whole process for invoicing was crazy. They would get the job done, the technician would send it through accounting, accounting would have to shoot a copy of the invoice to me, I would have to sign off on it, scan it in, and send it to our dispatch team. Our dispatch team would have to go through the invoices and match them up with a ticket and then it would go back to accounting. So, some of our vendors weren't getting paid until 30, 60, 90 days in."
ServiceChannel's cloud-based Invoice Manager tracks vendor and contractor invoices automatically from work order creation to invoice submission, approval, and electronic payment. It integrates into C-Stores' existing financial platforms, allowing facilities executives to easily pay single invoices or approve payments in bulk. For Pearson, this led to vastly improved relationships with vendors.
"They may drop another job to take care of my company. They may take it because of the amount of volume that I'm sending them and because they know they're going to get paid on time. So, if I throw them a P1 and say, look, I really need this – and I've made those phone calls at two and three o'clock in the morning, where I've got a store completely down because of a storm – they'll show up."
Make Informed Decisions About How to Spend Maintenance Dollars
Since convenience stores tend to see a higher percentage of emergency work orders than routine maintenance, it's critical that facilities leaders keep an eye on just how quickly their budget is being spent – and in what areas. There are many instances in which an aging asset is repaired over and over again, store managers and technicians oblivious to the repetitive breakdowns because they have no way to look up the asset's history. Oftentimes, the money would have been better spent on a new replacement model.
With a facilities management analytics platform, maintenance managers can make smarter, data-backed decisions about whether to repair or replace. For Cal's Convenience Stores, this capability has had a major impact. Company-wide visibility into the spending and budgeting process has improved, leading to better resource allocation for specific repair and maintenance categories.
Pearson explains, "Are we continuing to have a piece of equipment that's constantly a cash cow? Then [the techs] can bring that to my attention and I'll usually find [the same information] in Analytics. I'll usually find that it's a discussion for upper management, maybe for capital expenditure, that we need to think about investing in a replacement."

If the decision is to repair rather than replace, convenience stores must also be mindful of vendor accountability when it comes to hourly billing. Relying on self-reported check-in and check-out times isn't always the best strategy; vendors may tend to round up or charge mark-ups on parts or labor. Without a platform through which to analyze and benchmark rates by category or location, there's no way to determine whether or not a fair price was charged for the job.
"We went from, last year, basically $800 to $850 per hour for a call to anywhere from $175 to $325 per call today because we've gotten away from those vendors who really don't take any ownership," Pearson added, discussing the cost savings Cal's enjoyed upon ServiceChannel implementation. "It doesn't take long for you to figure out where money's going out and not coming in. So, we had to make some changes and some of those vendors, quite frankly, we quit using."
In ServiceChannel Analytics, users can filter by vendor to view exactly how much was charged per job, per hour. GPS Check-In verifies that a technician's clock-in and -out times are truly accurate, and annotations can be entered directly within the mobile app to explain why, for instance, it took over three hours to replace a leaking drainpipe. Findings can then be rendered visually with graphs and pie charts for intuitive presentation during team meetings or quarterly financial reviews.
Case Study: Cal's Convenience Stores
Watch the rest of our conversation with Jim Pearson, Regional Maintenance Manager for Cal's Convenience Stores, as he discusses some of his favorite ServiceChannel features.
Final Thoughts
Convenience stores have seen steady growth in recent years, with over 150,000 locations operating across the United States as of 2019. Time-starved shoppers expect these stores to offer speedy service, extended hours, and a wide variety of grab-and-go food, beverages, and merchandise. As a result, many modernized convenience stores are becoming more like miniature grocery stores, needing to keep a wide range of assets – including kitchen equipment, refrigeration systems, and motor fuel pumps – up and running at all hours.
With so many assets spread across tens or hundreds of locations (and a small margin of error), maintenance teams should recognize the importance of a well-oiled work order management process. Investing in service automation software has the potential to completely transform the convenience store operations model, saving technicians time, improving vendor relationships, and reducing unnecessary spending.
Ready to take your convenience store maintenance and operations to the next level? Schedule a demo with the #1 facilities management platform.