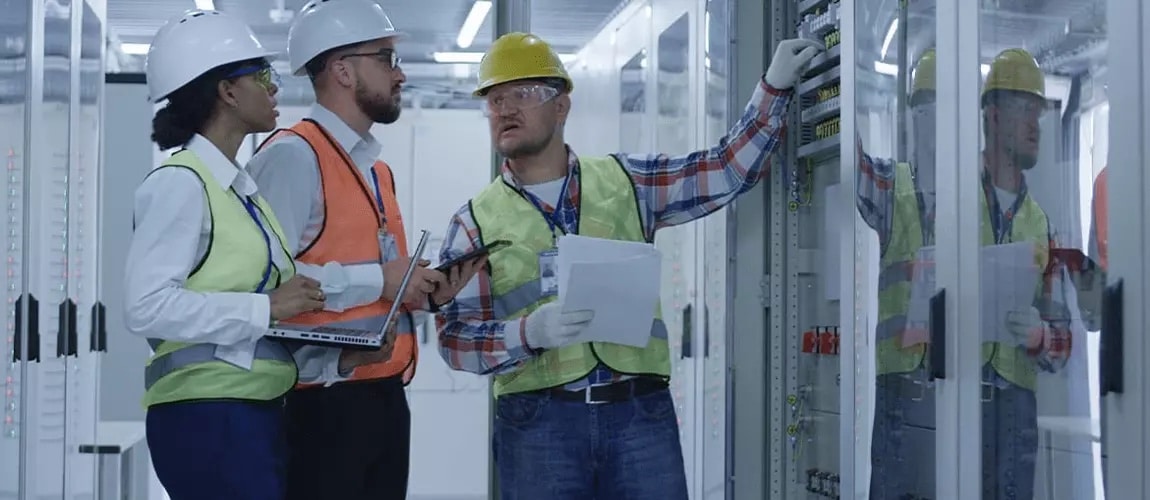 What is the Difference Between CMMS & EAM Software?
As you start looking for solutions capable of handling your asset management needs, you're likely to run across a lot of tools that seem to fit your business needs, including those classified as computerized maintenance management systems (CMMS) or enterprise asset management (EAM) software. However, while there are similarities between the two, you should understand the difference between CMMS and EAM. That way, you help ensure that you pick the right platform for your asset management process.
What Does a CMMS Do?
A CMMS platform is a software program that helps companies track assets. Typically, companies create work orders that outline work to be done associated with different company assets. That could be anything from moving a printer from one building to another or fixing the hard drive on a company computer. In addition, assets often require ongoing maintenance efforts.
A CMMS solution gives organizations a centralized way to organize and keep up with assets that require preventative maintenance. In addition, enterprises can generate reports that help them determine how well they are doing operationally. CMMS platforms are also good for tracking asset issues before they lead to extended downtime.
Benefits of a CMMS system include:
Making it easier to track the status of work orders
Helping organizations ensure they're meeting industry compliance standards
Providing an easy way to pass on knowledge about assets to other employees
Allowing organizations create work orders
Eliminating unnecessary paper and electronic processes
Helping managers efficiently allocate company resources
What Does an EAM System Do?
Enterprise asset management software gives organizations a complete 360-degree view of what's happening with the physical assets owned by their company. It tracks what happens to each asset throughout its lifecycle, including design, maintenance, and disposal. In addition, an EAM helps companies track and maintain documentation and data associated with assets in a centralized location.
In addition, users can use an EAM platform to create work orders, assign them to a technician, and track their progress. Companies can leverage the automation capabilities of EAM software to automatically schedule regular maintenance for assets. In addition, users can track the levels of and demand for materials required for asset management and preventative maintenance.
EAM tools are also designed to help with labor management issues. For example, managers can assess, provide training for, and issue certifications to employees throughout the enterprise. Other uses for an EAM system include:
Tracking service contracts — Stay on top of compliance matters and asset spending by storing asset contract information within an EAM. Users can create and manage contracts directly within an EAM platform. That helps them stay on top of agreements made with different vendors, customers, partners, and workers.
Manage finances — Companies can leverage EAM software to keep up with data around costs associated with work orders. From there, they can integrate other financial software to help manage project spending and accounting matters.
Create analytics and reports — EAMs typically come with capabilities that help businesses analyze the performance of assets. That way, they can pick up on potential issues before they become bigger problems that lead to downtime. In addition, an EAM can capture the KPIs that are most applicable to their industry to help company leaders make business decisions based on data.
CMMS vs. EAM
When you compare the capabilities of CMMS and EAM software, it may be hard at first to see how they differ. Organizations can leverage CMMS and EAM solutions to shift from reacting to asset issues as they arise to developing a preventative maintenance strategy that:
Automates everyday asset management activities
Helps with inventory management issues
Simplifies work order creation
The main thing that separates a CMMS platform from an EAM solution is the scope. Most organizations typically use CMMS software to deal with operational management issues for assets. That includes keeping up with how long it's been in service, when it's due for upgrades or repairs, and when it's time to take it out of commission and replace it with something newer. With the right CMMS, a company can fill their need for work order management software.
However, an EAM solution focuses on the entire lifecycle of an asset. That includes everything from purchasing an asset to when a company decides it's ready for disposal. As a result, EAM platforms are popular in larger organizations with users working at multiple sites with many assets.
Most EAM platforms also include lifecycle planning capabilities typically not found in a CMMS. In contrast, EAM software usually contains all the functionality of a CMMS along with expanded abilities to help organizations manage business issues around asset management, including:
Procurement
Risk and compliance
Process management
Which Solution is Right for You?
Organizations primarily in need of a way to assert more control over asset management functions for facility maintenance purposes may want to consider a CMMS platform. It can help your company with issues like:
Better asset visibility — Managers can quickly pull up information on an asset, including the purchase date, the maintenance history, and any breakdowns.
Automation capabilities — Users can automatically create work orders, reorder parts, set up shifts for workers, and compile information for audits.
Field workforce management — Keep up with what's going in with your internal and external workforce by unifying your control over those teams within a central platform. A CMMS helps employees stay connected to the home office and communicate data updates in real-time.
An EAM software purchase might make more sense if your organization requires a more holistic, full-scale asset management platform. They're helpful for companies needing to manage many large and small assets, including transportation fleets, manufacturing equipment, and computers.
EAM systems are good for:
Picking up on issues — The preventative maintenance capabilities of an EAM helps companies resolve problems with assets before they spread to the enterprise. That allows companies to establish more stable facility management operations.
Monitoring and maximizing asset usage — Companies can extend the lifecycle of various assets by collecting information from IoT devices and feeding it back to the EAM software. From there, they can use the data to figure out the availability of assets and their reliability.
Keeping up with aging assets and infrastructure — EAM solutions help companies employ more informed maintenance strategies to assess the risk of different assets and equipment. Organizations can use the insights gleaned from the EAM platform to modify business processes and improve their return on asset investment.
Contact ServiceChannel to set up a demo of our platform. Learn for yourself how our platform can transform your organization's asset management capabilities.