Webinar with CVS Health: How to Elevate Facilities Management Within Your Organization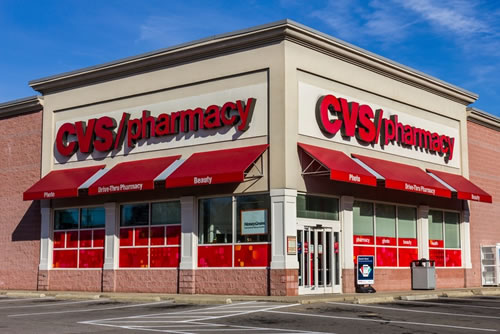 Traditionally, FM teams are seen as the teams that manage assets and manage repair and maintenance at brick and mortar locations. But facilities management is more than that. Especially in today's competitive environment, it is extremely important to have the best customer experience in your stores. Locations are the face of the brand, and facilities managers are responsible for brand uptime and ensuring locations are safe, comfortable and optimized for sales.
This month we teamed up with CVS Health facilities experts, Deb Millette, Senior Operations Manager and Joe Garland, Facility Administration Manager, to discuss how to elevate facilities management within and drive benefits across your organization.
During the webinar, the CVS Health team and ServiceChannel Vice President Sid Shetty explored:
FM Challenges: Extending Beyond the 'FM Silo'

Importance of Elevating Facilities Management Within Your Organization

Leveraging Technology and Analytics

How to Engage Your Organization
Overcoming Operational and Vendor Challenges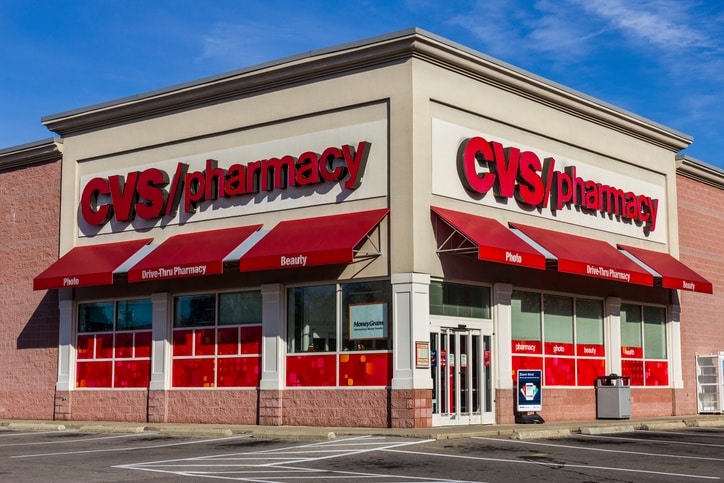 With over 1.3 million work orders, CVS Health faced many operational challenges. They decided to partner with ServiceChannel to help them find ways to use technology to streamline and overcome these challenges.
Deb noted, "The transparency of real-time data has been one of the biggest wins for our stakeholders for the work completed on our properties throughout the enterprise." This visibility gave key data knowledge to CVS Health's decision makers.
With Service Automation technology, CVS Health was able to objectively analyze its vendors' performance and cost through analysis reporting in real-time, boosting transparency. This enabled the FM team to show the value of Service Automation across the enterprise, as well as demonstrate how facilities management goes beyond being simply the department focused on 'break/fix' issues, to acting as key decision makers who are protecting CVS Health's assets and its properties.
Importance of Elevating Facilities Management
For facilities managers to be successful, they need their goals align with those of the larger organization. And a lot of these goals have to do with customer satisfaction, safety across multiple functions across the organization and overall customer experience.
CVS Health explained how it collaborates with its peers and external partners. "We have shown the breadth of our reach through our general contractor partnerships as well as our historical data and trends." Furthering the cross-function value it's realized, Deb noted how other company departments are actively using and benefiting from Service Automation technology as well:
Finance – Pulls financial reports inclusive of accruals and forecasting, as well as spend analysis directly from Service Automation
Risk Management – Depending on the data, it deciphers the data to understand storm damage and costs, as well as completing insurance reporting in real-time
Utility – Tracks all pertinent utility account data for each store within Service Automation for greater transparency, as well as reviews trends on its utility anomaly locations
Lease – Receives insight into landlord reported 'break/fix' issues, as well as landlord responsibility service needs
Leveraging Technology and Analytics
Technology and analytics play a key role in helping facilities managers achieve their goals, gaining insights that drive better decision making, as well as improving collaboration with other teams.
Service Automation technology provides facilities managers with complete visibility, greater compliance, greater efficiencies and helps them lower costs and risks among other benefits. By leveraging the data and analytics from the ServiceChannel facilities management software, CVS Health was able to take the six years of facility data it had, and turn that into all different types of analyses – from cost and performance to trending and aging.
CVS Health's facilities team developed more specific reporting that focused on analyzing:
Proposal vs invoice costs

Trending of repair vs maintenance spend

Year-over-year cost and its top store spend
The panelists also stressed that analytics is a powerful tool that can be leveraged to focus on the particular service provider metrics that are most important to you. Some of the most important to CVS Health include:
On time arrival and first-time completion

Technician hours on site

Full-time resolution, as well as work order aging

Proposal analysis, such as a proposal to NTE trending and time to submit proposals

And most importantly, average invoice costs within trades
Going Beyond Basic Automation
CVS Health's Joe Garland provided insight on how its team empowers its contractors and FMs with mobile technologies:
"We use ServiceChannel's Contractor Initiated Work Order mobile application to manage our snow services. It allows the contractors that are on site to perform that critical service, often performed during off hours, to create a work order for services at a contracted price without the need of an after the fact proposal."
The CVS Health facilities team pushes its providers to use the GPS mobile check-in application as an alternative to the more cumbersome phone IVR check-in option. This saves the provider time and gives CVS Health the additional confidence that the provider's billing will be accurate.
The ServiceChannel mobile application gives its facilities managers who spend most of their time on the road the ability to place and manage work orders right from their mobile devices. Reviewing and approving proposals through the same mobile application is a great efficiency boost to real-time facilities management.
Custom analytics have also been a big win for CVS Health when it comes to budgeting and accruals. Partnering with its ServiceChannel Analytics team, CVS Health was able to build an accrual report that is now, in fact, the accrual report its finance department relies on for all of its forecasting.
"What used to be an arduous process, relying on large spreadsheets from multiple sources, macros and assumptions, can now be done with a few clicks or an automated delivery."
Tieing FM Operations and Service Automation into Overall Company Strategy
CVS Health leverages Service Automation and analytics to better manage its large portfolio of locations and brands. This not only ensures best in class management, visibility, transparency, and collaboration but also ensures the best possible customer experience.
By cutting cost and improving its service providers' performance, CVS Health was able to boost the customer experience across all its locations while supporting its corporate expansion. The FM team demonstrated to senior management and the company's C-suite how facilities management positively impacts the overall brand.
To learn more about how CVS Health successfully implemented Service Automation technology to elevate their facilities management program – and how you can do likewise, watch a replay of Elevating Facilities Management Within Your Organization.