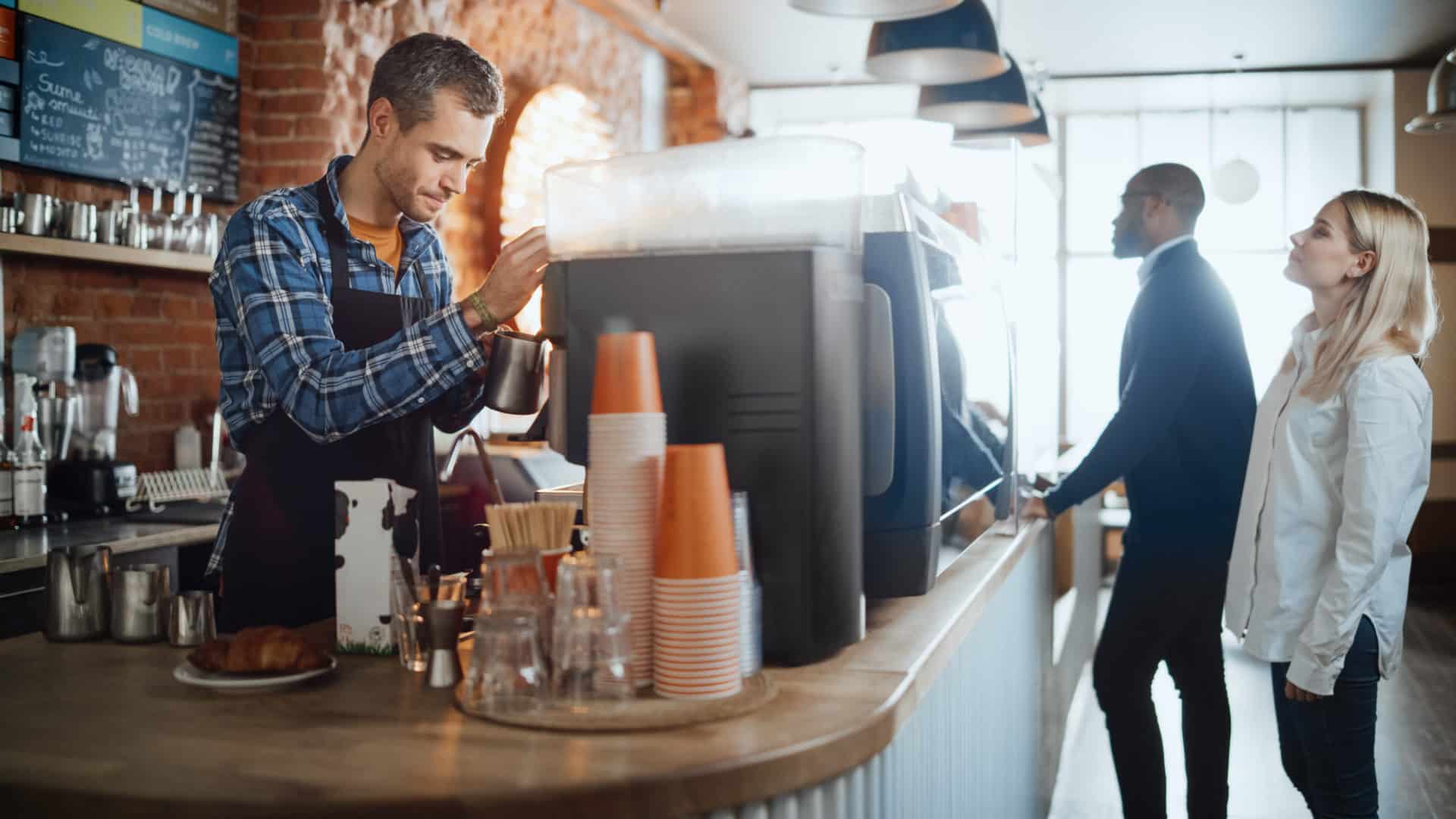 The Case for Location Performance Data: How the Right Insights Can Help You Transform Your Business.
When you own or run a chain of businesses, you likely try to duplicate your best customer experience at each one. However, each location will have unique needs you need to support. From differing weather conditions to regional customer expectations, tracking, managing, and maintaining specific needs can be a challenge.
Fortunately, you have a competitive edge: location performance data. With an all-encompassing view of how each location is performing across key metrics, this kind of data can provide insights you can use to improve your company in four important ways.
Ensures a Consistent Customer Experience
Customers who visit your business want to have the same experience at each location. To meet these expectations, you can set and evaluate performance KPIs at the location level. Track important metrics like average work order resolution time and completion rate to make sure each location is maintained.
KPIs can also indicate outliers based on a volume of work orders or utility usage. "A spike in a water bill may indicate a plumbing issue that needs repair," says Director of Digital Facility Transformation, Deb Millette.
Facilities data can also assist with site audits to evaluate safety and risk as well as brand adherence. Site audits gather data on the visual condition of locations, which directly impacts customer impression.
Addresses Your Unique Needs
Locations usually also have different operational needs depending on geography and climate conditions, and performance data can help here, too. For example, a coastal store may need hurricane prep.
"The data can help ensure that the location has the right asset on the property, such as sandbags or hurricane-grade construction," says Millette. "The data also connects facility leaders with the right provider who can prep the location for a storm or repair any damage."
Optimizes Your Operations
Location performance data helps determine the success of each location relative to its sales levels and customer traffic flow. You can easily identify your top 10 locations for spend per location and ensure that the list correlates to locations with top sales volume.
"A low performer could indicate an older property that needs updating or behavior within the personnel that needs to be looked into," says Millette.
She adds that you can also determine if you have the right balance of spend on repairs and maintenance. And compare expenses for owned versus leased properties. "This information can help you decide if you want to renew your lease with certain landlords or change your lease terms to control covered expenses."
Lowers Your Total Cost of Ownership
Finally, location performance data helps you lower your total cost of ownership by sharing operational insights across all your departments. From store operators to finance, construction, and facility leaders, each stakeholder can be aligned with an integrated view of the ongoing care of each location.
For example, design and construction teams may need to track facilities' sustainability features, such as onsite solar that needs to be maintained. And the finance team can use data for capital planning and investment prioritization, helping justify an increased spend on locations with high sales and traffic.
Location performance data provides the bird's eye view that can help facility managers track, manage, and maintain each location, to streamline operations while enhancing the customer experience. And at the end of the day, insights and analytics accelerate your digital transformation and empower you to make smarter decisions based on real-time, fact-based intelligence.
Want to see how your business stacks up? Visit our Facilities Spend Index* to see where your budgets might be growing faster than industry spend overall, compare your invoice cost trends to the Service Cost Index, and to choose between trades and regions to explore different markets.
*The ServiceChannel Facilities Spend Index monitors commercial trade service costs and spending patterns based on $27 billion dollars in services delivered to 450,000 locations on the ServiceChannel platform since 2018.