Standard Operating Procedure for Maintenance of Equipment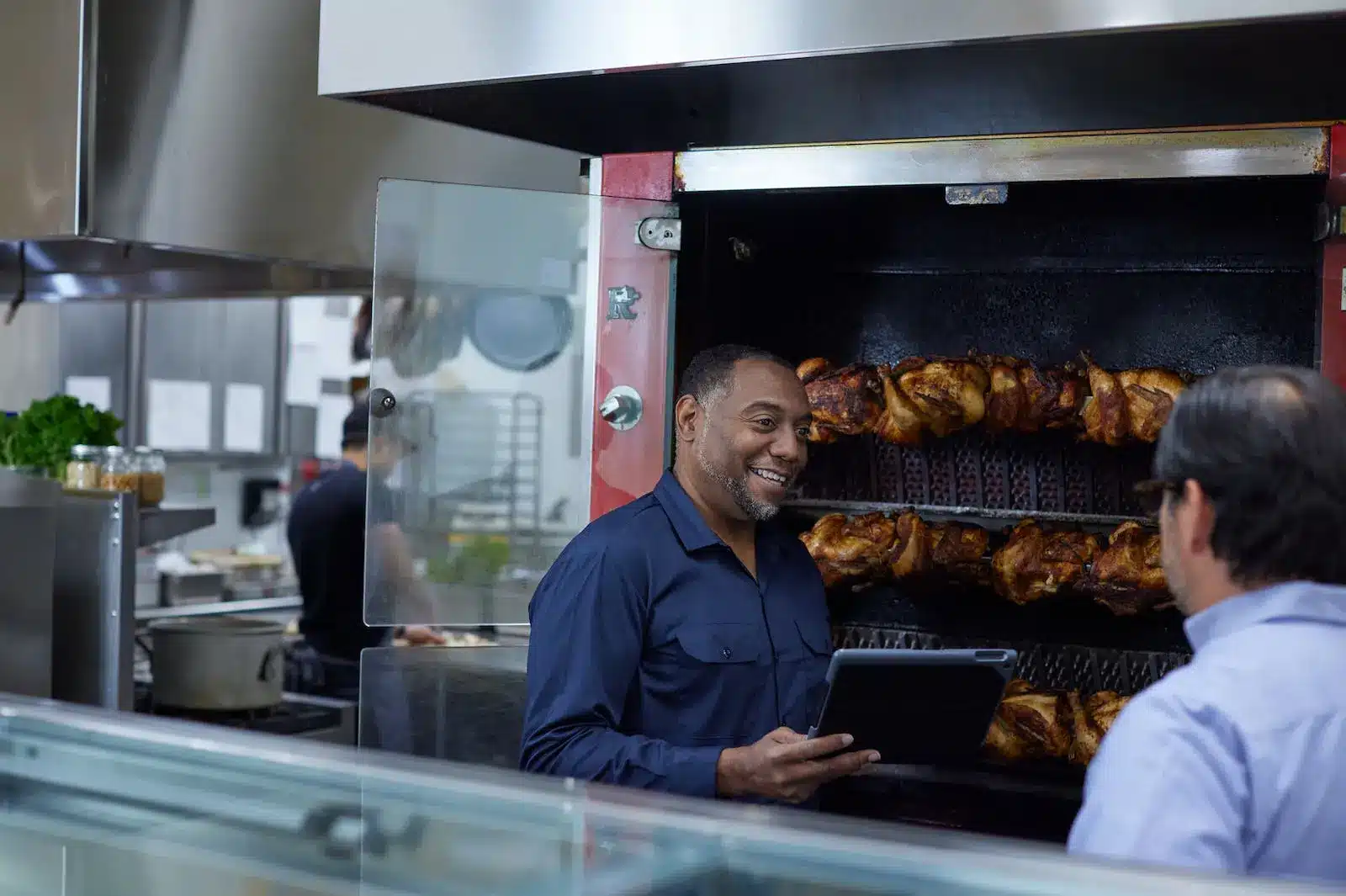 Learn the importance of Standard Operating Procedure for Equipment Maintenance, including responsibilities, safety procedures, documentation, benefits, and more.
Standard Operating Procedures (SOPs) play a vital role in equipment maintenance management. Maintenance SOPs drive the how-tos for any effective maintenance crew and serve to improve training and instruction for new maintenance personnel. Here, you'll learn the vital components of a typical standard operating procedure, along with advice on implementing SOPs for maintaining your company's equipment.
What is Standard Operating Procedure (SOP)?
SOPs provide tremendous benefits when seeking to organize a maintenance department. Where upkeep and repair are concerned, Standard Operating Procedure (SOP) is a documented set of guidelines put in place to lay out the steps of corrective maintenance and preventive maintenance tasks for equipment.
Though documentation may vary from organization to organization and differ between pieces of equipment, maintenance SOPs typically share some key elements across the board.
Importance of Equipment Maintenance
Equipment maintenance processes ultimately impact customer satisfaction. Facilities can sustain steady production when crucial machinery is kept at optimal performance, helping to ensure a smooth-running operation. As a result, the company sees a steady outflow of deliverables that reach end users on schedule. A robust guide to planned maintenance is a tremendous asset for managing upkeep and repair tasks, helping to keep everything on track.
Deferring maintenance until equipment breaks down can cost a company valuable time and money. In some cases, delaying maintenance can interfere with the regulatory compliance of machinery. Companies often pay more to repair or replace broken-down equipment than they would have by executing preventive maintenance. If a breakdown pushes back final production, customers waiting too long for their deliverables may look elsewhere.
Scope of SOP
One size doesn't fit all where maintenance standard operating procedures are involved. Each unit has its own components and individual maintenance needs. Standardized operating procedures outline the extent and limitations of corrective maintenance and preventive maintenance for each piece of equipment. While the specifics may vary between companies, SOP scopes typically consist of the following elements:
List of equipment covered by the SOP
List of equipment not covered by the SOP
Procedures for conducting preventive maintenance tasks
Procedures for conducting corrective maintenance tasks
Procedures for reporting equipment problems
Responsibilities
Each team member has unique duties related to executing their part of a standard operating procedure. Depending on your company's personnel structure, you'll likely fall into one of these three key maintenance SOP roles:
Maintenance team: Standard operating procedures for maintenance personnel typically cover the proper execution of repair and upkeep tasks. These might include changing parts, scheduled lubrication, scheduled inspections, troubleshooting steps, and advanced repair instructions.
Equipment operators: SOPs for operators usually cover basic measures while equipment is in use and steps to take when a breakdown occurs. Procedures may give the steps for tasks, such as equipment monitoring, troubleshooting, and basic repair instructions.
Management/supervisory roles: Leadership's standard operating procedures typically cover tasks that involve delegation of duties, but some may also serve as next-tier repair or maintenance technicians. Duties could range from contacting the proper third parties, if necessary, to advanced troubleshooting and repair.
Pre-Maintenance Preparations
Before embarking on maintenance tasks, SOPs typically involve a checklist of clear-cut steps for repair and upkeep preparations. Specific action items usually fall into these broader ranges of steps:
Safety precautions: Use of personal protective equipment (PPE), clearing the area of unnecessary personnel, and proper tools to use are some common health and safety specifics covered in a pre-maintenance SOP document.
Equipment shutdown: It's imperative to shut down a piece of equipment before doing any work on it. Very often, complex pieces of equipment have a precise shutdown process that standard operating procedures will cover.
Isolation of utilities: It's crucial to include lockout/tagout processes in any equipment repair and upkeep standard operating procedure documentation. This removes any chance of inadvertently powering up during maintenance tasks.
Maintenance Procedures
When creating standard operating procedures for proactive vs reactive maintenance, begin with manufacturer recommendations. Manufacturer specifications usually provide practical timetables for scheduling maintenance tasks, and many tend to lay out crucial safety precautions and personal protective equipment (PPE) appropriate for the task.
Preventive maintenance: Standard operating procedures for proactive or preventive maintenance typically recommend or mandate schedule intervals for specific upkeep duties, such as inspections, lubrication, and changing filters.
Corrective maintenance: Also commonly called reactive maintenance, a standard operating procedure document for corrective maintenance lays out the steps for repairing equipment that's experienced a breakdown or is operating outside of acceptable parameters.
Documentation
Standard operating procedures for maintenance specify the information personnel must track throughout their various maintenance steps. While every business's specific processes may vary, they most often follow similar paths through their procedures. A standard operating procedure for documentation will likely utilize these or similar formats:
Maintenance logs: Logs track the history of routine maintenance, including the task, date, and the person performing the maintenance job. Quality assurance (QA) personnel often review logs to ensure proper upkeep is being maintained.
Equipment history records: History records give personnel, such as third-party workers, a helpful rundown of previous breakdowns and necessary repairs.
Work order management: Efficient distribution, tracking, and completion of work orders minimize unscheduled production downtime when equipment breaks down.
Safety Procedures
Standardized safety procedures focus on taking all necessary measures to ensure personnel safety when performing maintenance activities. Safety standard operating procedures dramatically reduce accidents and workplace injuries.
Emergency procedures: These processes focus on the proper steps to take in the event of an accident, including basic first aid and who to call when specific mishaps occur.
Handling hazardous materials and waste: These maintenance SOPs tend to be comprehensive, offering detailed instructions regarding specific materials, appropriate PPE, and best practices for transport.
Reporting incidents: These procedures determine the proper steps in notifying and documenting a workplace incident. This usually involves filling out an incident report and notifying management and company safety officers.
Equipment Replacement
When it reaches a certain level of inefficiency or ineffectiveness, many companies will opt to retire a piece of equipment. SOPs for replacing equipment provide appropriate steps for tear-down and removal of old equipment and installing the new asset
Replacement planning: An equipment-replacement SOP typically outlines required specifications when seeking a replacement piece of equipment.
Disposal and decommissioning: Tearing down and removing a piece of heavy equipment can be a hazardous undertaking. These SOPs will follow documented manufacturer recommendations at the bare minimum.
Review and Approval
A robust maintenance standard operating procedure specifies who has the authority to create or make revisions to SOP documentation. Standard operating procedures also outline the steps for obtaining approval, as well as who has the authorization to approve the SOP.
Safety data sheets (SDS): An SDS communicates chemical safety concerns, as well as proper handling and first-response actions. Chemical suppliers periodically review and revise their safety data sheets to ensure the documentation meets updated regulatory requirements.
Sample maintenance log: Maintenance logs are simple forms that record all tasks performed on a specific piece of equipment. Companies may employ a technical writer to produce a sample for each piece of equipment to submit to a maintenance manager for final approval.
Benefits of SOPs for Maintenance of Equipment
Equipment standard operating procedures provide numerous benefits to organizations. Informed personnel are better able to avoid accidents, and maintenance staff have a helpful reference to guide them through maintenance and repair steps. These are just some of the benefits a robust set of SOPs bring to a company:
Hazard identification
Risk mitigation
Repair cost reduction
Accountability recognition
Maintenance activity documentation
Implementing SOPs for Maintenance of Equipment with ServiceChannel
With all the information provided, implementing a strong maintenance SOP process helps to maintain safety and consistency throughout an organization. SOPs provide a clear roadmap for maintenance personnel and equipment operators alike, ensuring that they execute best practices throughout every step of the process.
Look at Service Channel's 10 Facilities Management best practices advice for deeper insights into managing your company's equipment and facility assets. With the right maintenance management platform, you can bring your standardized operating procedures to the next level. Explore Service Channel as your one-stop solution for all your maintenance and asset management needs.
Contact us today for a free demo.