5 Key Software Features to Ensure Facility Data Security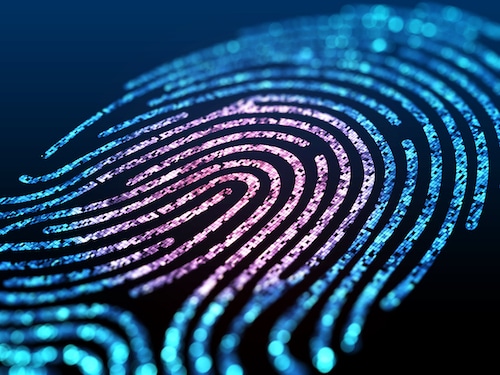 Adapting your facility to ever-changing technological demands can leave you vulnerable to data breaches and lead to downtime. According to Privacy Rights Clearinghouse, 9,071 data breaches have been made public since 2005, with more than 11 billion records breached. An overwhelming number of these breaches are in the healthcare industry, though any industry – including retail, restaurants, and finance – can be affected.
For enterprises that are looking to manage facility data across multiple locations, the goal is to implement facilities management software that improves data visibility and streamlines your existing processes without increasing your risk of sensitive data loss.
Let's dive into 5 key software features that can make that possible:
1. Cloud-Based
Deploying cloud-based FM software provides executives and facility management teams with remote access to their system, something that is immensely valuable for managing data and maintaining visibility at all times. This is especially true if a critical issue arises that needs to be addressed immediately, such as a sudden HVAC unit failure.
No matter where they are or what device they're on, the whole facilities team can view details about the work order, when it was placed, and what the current resolution status is – resulting in better collaboration, more efficient processes and, ultimately, faster time-to-resolution.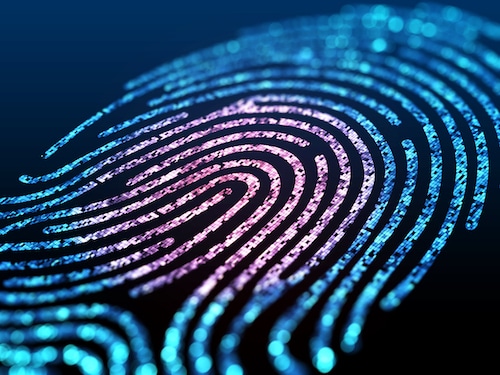 Cloud systems also make it easier to manage user access, an important element when you have vendors and third parties who use the software to access work order details and invoicing information. You can isolate the software application from internal servers, thereby eliminating any unauthorized access to internal systems. Third parties and external users will be able to exchange data through the application but will never be able to access your system.
Another benefit of cloud software is automatic upkeep for your system, removing the responsibility (and cost) of implementing security updates. This helps avoid redundant issues by providing more access to the history of issues, errors, and common problems, and reduces the workload of IT departments.
2. Backup Processes 
Managing the data in a facility means you have to constantly be prepared for the worst and know what your next steps are in case of a breach. Having a solid process for backing up your data will be valuable in the event that your data is subject to an attack or breach.
Take ransomware attacks as an example. They are becoming increasingly common, and they can put critical equipment at your facility offline, impacting the customer experience and hampering your ability to conduct business as usual.
Having technology that automates the data backup process and securely stores your backups in multiple locations provides an easy route for taking back control of your data and equipment without paying or implementing highly technical workarounds. Using automatic data backups and maintaining an effective organizational strategy will ensure uptime and help you serve your customers better.
3. Disaster Recovery 
Limiting downtime and preserving your system and its data is always a top priority. In the event of a data center or individual equipment failure, whether it's self-inflicted or weather-related, you're going to be working at maximum capacity to get things back up and running.
By deploying facilities management software that uses an N+1 configuration, there will be sufficient capacity for rerouting traffic to your remaining sites if there's an interruption to your power supply.
For example, data security issues resulting from power loss during a harsh winter storm will be mitigated by having applications and data deployed across multiple Availability Zones. The chances of a data breach or data loss are stunted, and you avoid the risk of vulnerability while your system is being brought back online. It's going to take an all-hands-on-deck approach. Facilities management software will solidify your data protection capabilities and guard against the worst-case scenario.
4. Encryption
Encrypting your data is a critical layer of data security, and its effectiveness is maximized when accompanied by reliable technology and infrastructure. We offer 2048-bit encryption using TLS 1.2 as the key exchange mechanism, leveraging SSL certificates from Network Solutions that provide strong SSL security.
There is a ton of value in leveraging software that can boost your encryption capabilities. You will­­­­ help secure service transactions by encrypting any piece of information that plays a role in your facility's operations, including work order submissions, invoice processing, and more.
5. Compliance
Non-compliance can be the catalyst for bringing your company into financial or legal troubles. There needs to be reasonable assurance that system information, once it has been entered into the system, is protected from unauthorized or unintended use, modification, addition or deletion.
This is possible by maintaining compliance with various industry standards for guaranteeing that processes, procedures, systems, and controls have been formally evaluated and tested by an independent accounting and auditing firm.
Beyond privacy and confidentiality, in order to be compliant to the utmost of your ability, there needs to be physical security protecting your data, the data needs to be available to your customers, and there needs to be satisfactory water, fire, and temperature protection plans in place.
ServiceChannel's facilities management software has been certified as SSAE 18 (SOC 1 Type II) compliant, the latest standard that replaced SSAE 16.
Taking the Next Step with New Technology
Handling the data that is required to manage multiple facility enterprises can be a daunting task, and as technology improves, the threats to your data security become more sophisticated as well. Facilities management software can calm the concerns of external threats to your data by enhancing your data collection and management capabilities while simultaneously preventing (and reducing the effects of) a data breach.
Learn more about our facilities management software, its features, and capabilities by requesting a demo or contacting us today!