ServiceChannel Strengthens Executive Team with Two C-Suite Appointments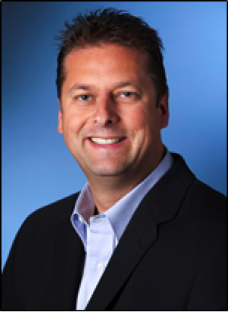 Company Names Hugues Meyrath as Chief Product Officer and Kristin Hambelton as Chief Marketing Officer
NEW YORK – Feb. 13, 2017 – ServiceChannel, the leading SaaS service automation platform for facilities managers and contractors, today announced that it has bolstered its executive leadership team with the appointments of Hugues Meyrath as Chief Product Officer and Kristin Hambelton as Chief Marketing Officer. Both executives are reporting into CEO, Tom Buiocchi.
"I am thrilled to welcome Hugues and Kristin, who bring proven experience in helping guide fast-growth companies to the next level of development," Buiocchi said. "Their expertise will be invaluable in helping customers transition seamlessly to a modern, global online marketplace that provides unprecedented transparency, efficiency, automation and insight for facilities management."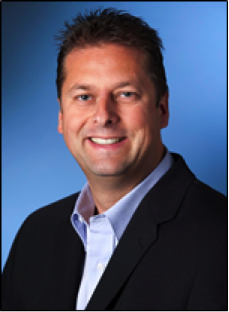 Hugues Meyrath, Chief Product Officer, ServiceChannel
Meyrath is responsible for driving and executing on the company's product strategy and roadmap with the emphasis on enhancing and simplifying the user experience throughout the ServiceChannel software portfolio. His charter also includes fostering and driving key technology partnerships as a way to accelerate product innovation.
Hambelton is responsible for facilitating growth and driving customer loyalty by leading the planning, development and execution of the company's worldwide marketing strategies and operations. Her purview includes product marketing, branding, demand generation and corporate communications.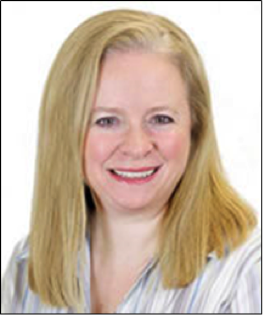 Kristin Hambelton, Chief Marketing Officer, ServiceChannel
Meyrath brings an extensive background in various leadership roles at global technology companies, most notably in the networking and data storage segments. Most recently, he served as Vice President and Managing Director at Dell Technologies Capital where he was responsible for driving venture funding, mergers & acquisitions and other advisory roles for a diverse set of portfolio companies. Previous to that, he was Vice President of Product Management and Business Development for EMC's Backup & Recovery Services, which offers a wide portfolio of data protection and business continuity products. Meyrath's experience also includes executive roles at Juniper Networks, Brocade Communications and SBS.
"My goal is to further position ServiceChannel as an industry thought-leader and the top innovator in areas such as predictive analytics and IoT to empower both facilities managers and contractors," Meyrath said. "I am here to ensure that the ServiceChannel software portfolio continues to deliver the next phases of its potential in terms of automation, cost savings and productivity."
Previous to ServiceChannel, Hambelton was Executive Vice President and CMO at Evariant, a digital health company focused on improving patient engagement. Prior to that, she was Vice President of Marketing at Neolane, a developer of marketing automation and cross-channel campaign management software who was acquired by Adobe in 2013. Hambelton has also held marketing leadership roles at IDC and Kronos and has been recognized for her accomplishments by a number of industry organizations.
"ServiceChannel is on the forefront of disrupting and modernizing how facilities managers operate and how they interact and collaborate with their service providers," Hambelton said. "I believe that the marketing organization will play a critical role in not only driving demand and awareness for ServiceChannel, but also in supporting our customers' transition process from their legacy facilities management environment to ones that are service automation-enabled."
Additional Resources
About ServiceChannel
ServiceChannel provides facilities managers with a single platform to source, procure, manage and pay for repair and maintenance services from commercial contractors across their enterprise. By delivering unprecedented transparency and data-driven analytics of service quality, across all trades, locations and contractors, facilities managers drive significant brand equity and ROI for their organizations without outsourcing or investing in new infrastructure. The world's leading global brands use ServiceChannel and Big Sky solutions daily to help optimize millions of transactions and billions of dollars of spend annually.
Media Contacts:
John Noh, ServiceChannel
jnoh@servicechannel.com
408.242.3852