ServiceChannel Roundup: Software Updates, Facilities Management News & Events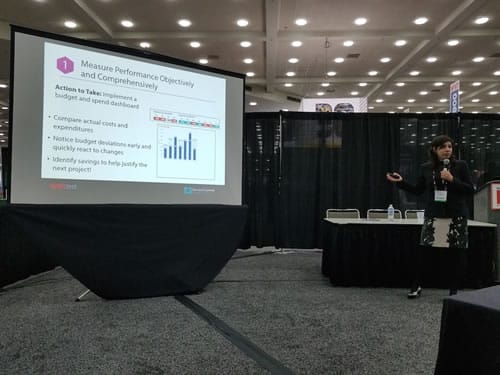 We're not yet a quarter into the year, but so much has already happened. Recently, we've made several announcements regarding our facilities management software platform which will provide tremendous competitive advantage to our customers.. Helping share knowledge across the industry, we've participated in some amazing events and particularly rewarding, some of our customers have been recognized for their strides within the field.
Here's a recap…. in case you missed anything:
ServiceChannel News
We are excited to launch a new addition to our asset management software, creating more innovations for professionals within the facilities management industry.
ServiceChannel Further Revolutionizes Facilities Maintenance with IoT-Fueled Asset Tagging and Management
We introduced enhancements to our Asset Manager capabilities, to provide increased visibility into the details of all physical assets, including work history and maintenance, warranty, and preventive maintenance information. Our new asset tagging and management technologies extend the Service Automation suite, and further accelerates the transformation of the multi-billion dollar facilities and contractor management market to a more modern, data-driven and automated approach.
ServiceChannel Drives Increased Visibility and Compliance with New Refrigerant and Inventory Capabilities
We announced two new, fully integrated extensions to our Service Automation platform for facilities professionals. New asset management capabilities extend to now manage refrigerant and related compliance challenges, while the recently released inventory functionality tracks ongoing parts and supplies usage and stocking levels. These new features expand the platform's offerings by ensuring regulatory compliance and providing greater visibility into holistic facilities repair and maintenance costs.
Ecofit and ServiceChannel Partner for Innovative Asset Management Solution
Ecofit, the leading Internet of Things (IoT) solution provider to the fitness industry announced that the company has joined our solution partner ecosystem to provide proactive equipment monitoring and predictive failure resolution for health and fitness facility owners and managers. The collaboration and technical integration with our facilities management platform simplifies and automates identifying an equipment-related problem, thereby speeding resolution, lowering cost and improving customer satisfaction.
New Facilities Management Content
eBook: 2018 Facilities Management Survival Guide
We recently released a new eBook to help facilities management professionals thrive in 2018.  The book touches upon the impact artificial intelligence (AI) and Machine Learning has on facilities management, some of the innovations and best practices currently being implemented in the field, and some questions answered by our customers on their plans to have success in 2018.  Download the Ebook
Events, Here, There, & Everywhere
We're always attending important facilities management events, helping to share best practices, engage with the FM community, and strengthen our knowledge of the industry and what is to come. We've been a part of so many great events and even more are planned.  Check out some of our upcoming events.
National Grocers Association Show 2018 (NGA)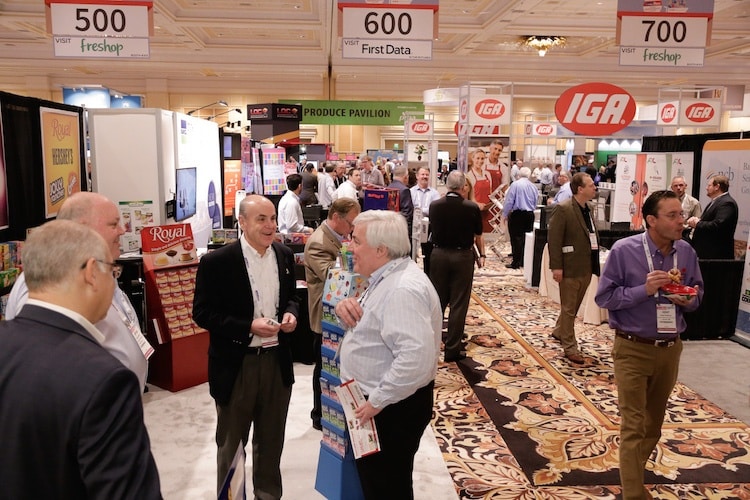 The NGA Show was held in Las Vegas this year and had so much to offer. NGA is the only industry association devoted exclusively to the needs of independent small grocers. The show attracts both independent retailers as well as food retail executives and service providers. NGA supplies insight into the ever-changing environment and evolving advancements in innovation that come from the food retail industry.
Tractor Supply Company 2018 Annual Sales Meeting
The Tractor Supply Company holds an annual sales meeting each year. This year, the meeting was held in Nashville, TN. The meeting was followed by a vendor trade show that we participated in and provided onsite demos and answered questions.
Restaurant Facility Management Association 2018  (RMFA)
We just wrapped up at RFMA, which was held in Phoenix, Arizona this year. What a great show! Those who stopped by our booth were able to see product demos focused on facilities management for the restaurant sector, asks questions to our team, and even play some ping pong!
Self Storage Association Conference 2018 (SSA)
Later this month, we will be attending the SSA Conference 2018. The Conference will be held in Orlando, Florida and attracts professionals from every part of the industry. Attendees may take part in sessions and strengthen their knowledge of the self storage industry.
National Facilities Management and Technology Conference 2018 (NFMT)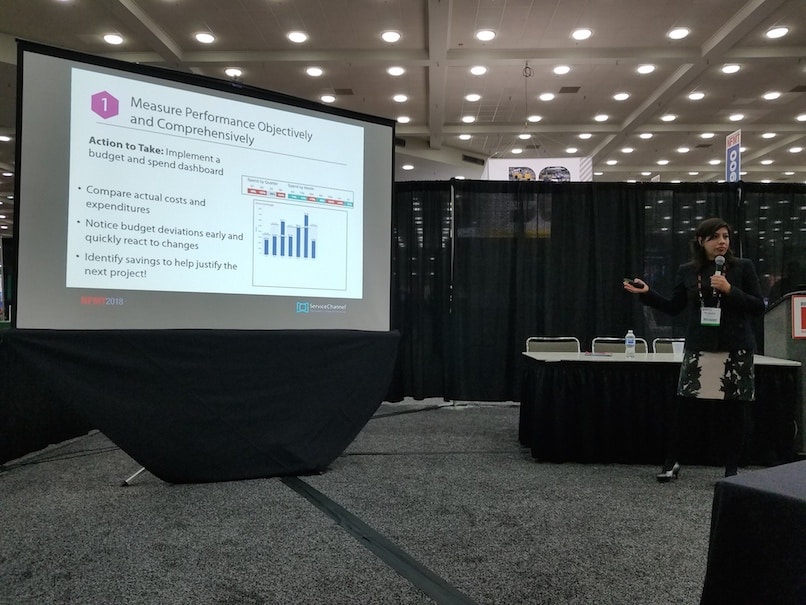 At the end of March, we headed to Baltimore, Maryland to be a part of National Facilities Management and Technology Conference. The event was filled with sessions, a tradeshow, and a networking party. We delivered a Quickfire Session on What High Performing FMs Do and Todd Lutwak our head of business and marketplace development presented on how how multi-location businesses can save over $20 billion annually using AI and other modern tech tools.
Media Coverage: We're In The News!
Every day, new innovations and changes are being made in the facilities management industry. The media makes sure to keep us informed on topics ranging from additions to FM software, to the rebuilding of the retail industry.
Charlotte Russe Tightens Ops with Tech
(
Chain Store Age
)

The retailer is furthering its relationship with ServiceChannel by implementing more of the company's SaaS-based automated platform. "We wanted to use the platform as more than a repository for work orders. We needed to better manage the platform and use it to deploy the workers needed to complete the tasks."

ServiceChannel customer Kirk Beaudoin of Adidas North America was named Facility Executive of the Year for 2018. Beaudoin has made the necessary changes for Adidas to continue to be successful. He looks to identify items that need immediate attention while also evaluating the long-term goals.
4 Key Benefits of Contractor Management Software for Restaurants
(
Hospitality Technology
)
Restaurants can come across many issues during service that can easily affect the customer experience. Turnaround time can have major impact on a customer's opinion. Facilities management software can help to drastically shorten turnaround time, helping to prevent a customer from posting a bad Yelp review.
Moving Past the Headlines and Heralding the Retail Renaissance
(
Business 2 Community
)
There may be a lot of talk about the death of brick-and-mortar but, it is definitely here to stay. Like many things, retail is going through an evolution. Retail is set to enter its own renaissance period allowing for new growth, exploration, and transformation.