Stay Up-to-Date: Recommended Facilities Management Resources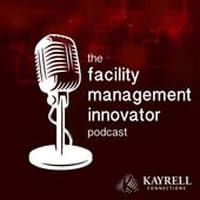 One point we make a lot is that the facilities sector is one in constant flux.  With new trends, regulations and emerging technology, there's constant change faced by any FM professional.  That puts it on everyone to stay abreast of what's happening and keep current with everything that's occurring.
But finding the right information to keep educated can be a challenge.  One resource that has proven helpful to a lot of facilities professional is the Facilities Management Survival Guide.  In particular, the guide highlights a number of useful resources that are ideal for staying up-to-date with the latest in the facilities management industry, from podcasts to listen to, to blogs and books to read.
Facilities Management Podcasts
Facility Management Innovator Podcast: A forum where FM industry leaders talk about workplace trends, challenges, and the future of the built environment. Topics include effective marketing and sales strategies, resources available to facility managers and opportunities for collaboration in the FM community.
The Learning FM Podcast: This weekly podcast explores four areas all facility managers must develop in order to be successful: Operations & Maintenance, Project Management, Business Finance and Leadership.
FacilitiesNet Management Track Podcast: Interviews with senior FM executives focusing on career development and other important topics for the next generation of leaders.
Facilities Management Blogs
Facilities Management Books (highest rated on Amazon)
"The Complete Guide to Facility Management" by Dan Lowry: Explains exactly what is required of a practicing facility manager in today's built environment through personal stories and examples. Ideal for practicing FMs of all backgrounds and education levels.
"Mission-Critical Facilities Management: For the Non-Engineer" by Eric Woodell: Delves into the secrets to successfully operating mission-critical facilities including discussions about the people, policies, procedures and strategic planning.
"Total Facilities Management" by Brian Atkin: Overview of all key topics FMs should consider before embarking on a particular plan including the link between FM practice and an organization's business objectives.

To see other useful resources and learn more about FM best practices, check out our Facilities Management Survival Guide.