How to Optimize Building Energy Management with IoT Technology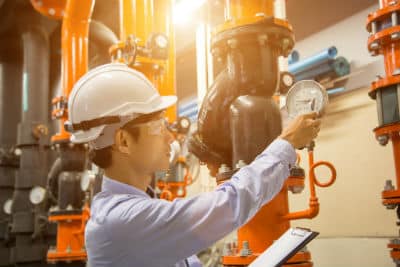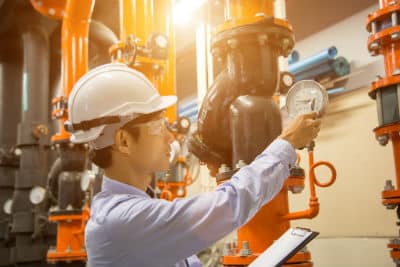 Building management for multi-facility businesses is a daunting task, one that often takes a team of managers and employees to coordinate and maintain, especially across multiple locations.
The use of technology such as Service Automation has made it possible to simplify the process through enhanced visibility, shared analytics, and improved coordination and communications.
Emerging technologies such as the Internet of Things (IoT) are also making it easier to track the state of buildings and critical infrastructure by using sensors and remote management dashboards to optimize energy use, utility costs, and facility occupancy. Such optimization can reduce human error, saving even more costs through improved tracking and energy consumption.
In fact, Microsoft announced in 2018 that it was investing $5 billion in the IoT sector over the next four years to enable its customers to transform their businesses with connected solutions. By 2024, almost 1 billion sensors will be installed in US offices and stores to enable wide-scale operational efficiencies.
Besides making building management easier for employees, self-monitoring energy-related equipment can also help create a more "green" facility, which is more sustainable for the environment and the building's long-term impact on resources.
There are several ways to optimize building energy use through IoT technology. Let's dive in:
Real-Time Monitoring
Without real-time monitoring, it's difficult to understand just how much energy is used in a facility. IoT sensors are added to existing meters to monitor usage from a separate online dashboard, one that's accessible by mobile phone or computer. Using this technology allows building managers to analyze energy spend and find areas for savings.
For instance, this technology will track energy usage (like heating and lighting) and foot traffic throughout the day to determine both busy periods and when buildings are unoccupied. Over time, the data generates insights that enable IoT-connected equipment to intelligently turn lights off and lower thermostats to reduce energy use when the building is mostly empty or vacant. This will dramatically increase your building's efficiency.
Air Quality Monitoring
Certain facilities also have a need for air quality monitoring, especially CO2 and oxygen levels. Making sure that air quality falls between an adequate range ensures employee safety and may also be important for certain machines, processes, or types of products.
Air quality is also something that affects the environment and the surrounding community of a facility. You can measure outdoor air quality levels to track elements like external carbon monoxide output, nitrogen dioxide, and particulate matter. This way, companies ensure that their processes or manufacturing facilities aren't polluting the surrounding area. It also gives them a record of data to analyze, should environmental concerns come up internally or from the community and local government.
Track Space Occupancy
The larger the facility is, the higher the likelihood that it isn't efficient. IoT technology can track doors, entrances, offices, and other areas in a building to ensure effective utilization of space. It can also give employees an idea of most used building times, thus optimizing of energy and utility use.
In addition, by tracking space utilization you can better understand when it's time to expand or decrease facility size. A high space occupancy may signal to the team that it's time to expand into a bigger building. Conversely, if large areas, offices, or warehouse spaces of a building aren't used, the company should look into moving into a smaller office or lease the unused space to another company to make up building expenses.
Automated Controls for Utilities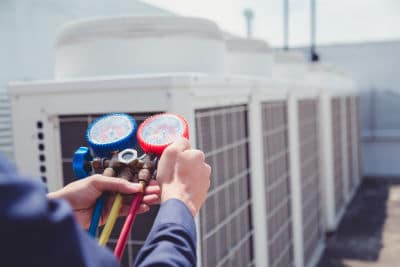 Many facilities have multiple utility control panels to control air conditioning, heating, and building lights. With IoT technology, companies can automate utility control based on temperature, occupancy, or time of day.
Some technology also has the capability to uncover trends in utility data, so facility managers can make more informed decisions about how and when utilities are used.
For example, if the data shows that the building doesn't get up to 70 degrees internally until the outdoor temperature reaches 85, facility managers know to not turn on the air conditioning until the outdoor temperature threshold is reached. This saves more energy and costs than simply turning on the air conditioning because it has been getting warmer outside.
Another application is with lighting. Many smart buildings implement lighting that automatically turns off if no one is in the room or hallway. This goes a long way in cutting energy consumption and electricity costs.
Issue Detection Time & Preventive Maintenance
Another key benefit of IoT-connected devices is early error detection. Finding machine issues or process problems through human discovery often means that the problem isn't discovered until major damage or mistakes have occurred with the machinery or the facility process.
IoT systems at the edge with a Service Automation platform in the cloud help facility teams accelerate response times and leverage data and analytics better. This way, the IoT-collected data triggers work orders and schedule technician visits when abnormal results are detected (and ideally before a critical failure occurs).
Along that vein, IoT can also help prevent equipment malfunctions before they happen. With IoT-connected equipment, facility managers are alerted if something is awry or, perhaps, if a warranty is close to expiration. Being proactive with regular maintenance and fixing less critical errors before they turn into total failures ensures the building continues to run smoothly.
Take locks as an example. If an automatic door lock begins to stick and stop working, IoT detects this minor mechanical defect and facility manager easily fixes it with some lubrication oil. However, if the door lock error isn't detected by technology, it turns into a major security issue. Simply put, this technology detects issues before a building manager even sees them.
Major insurance company Munich Re is capitalizing on the benefits of IoT – they acquired a small IoT software start-up that connects to new and legacy hardware assets and software to extract and analyze data from physical objects, like machines and equipment. All of this makes it possible for their clients (restaurants, retailers, etc.) to determine when a piece of equipment is likely to fail.
Final Thoughts
By prioritizing optimized energy consumption through IoT technology, facility managers can cut utility costs, decrease excess energy usage, and reduce human error. Ultimately, this leads to a more environmentally-friendly facility and improves the well-being and comfort of building employees.