How Suppliers & Contractors Can Benefit from Modern FM Technology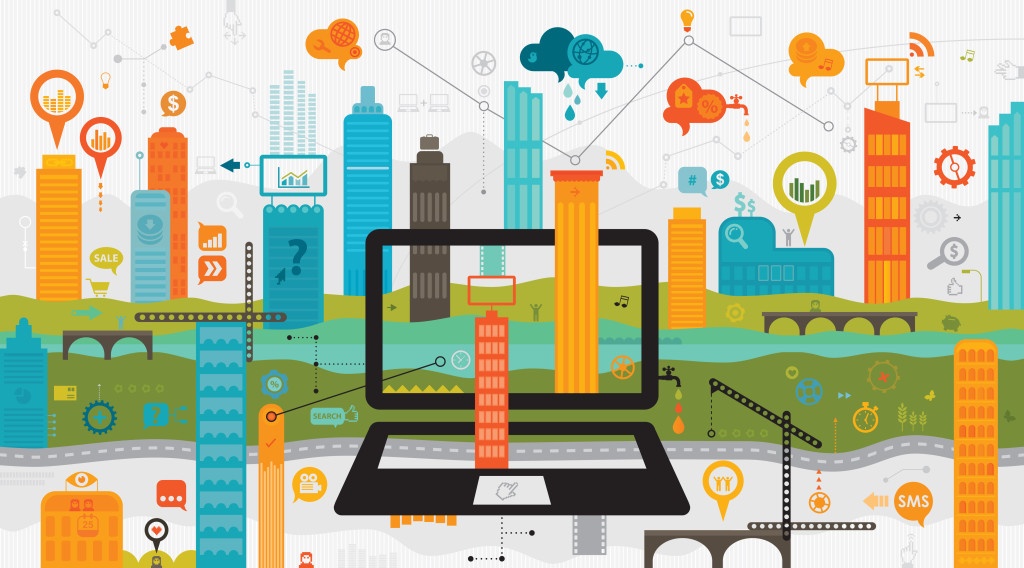 Modern technologies have brought substantial benefits to the retail facilities management, FM, sector. From cloud-based enterprise computing and mobile to big data and the emerging Internet of Things, retail brands are realizing significant improvements across their operations.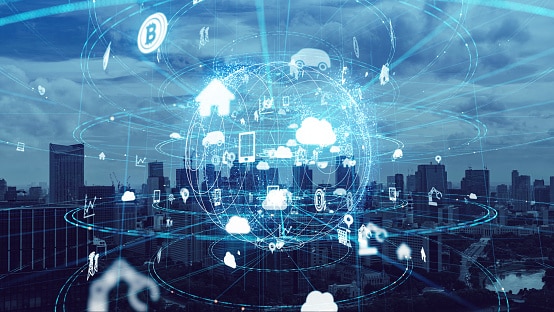 However, while not surprising, much of the attention around FM solutions has been focused around facilities managers and store personnel and how their jobs can get easier and their programs can save money. There hasn't always been discussion or development on the specific challenges faced by the suppliers and contractors doing the on-site work.
Though there's a lot of software designed for retail facility managers to help them do their job better, there's not always a software focus for the contractor side of the facilities management ecosystem – and that can prove vitally important. Why? Because a big part of a facilities manager being successful is based on the work contractors do. So having technology solutions focused on that side of the world can have a direct impact on the FM side. Let's explore some of the emerging technologies and solutions available to help contractors do their job better.
There are four major areas in which contractors – and hence retailers – are realizing benefits from some of the latest releases of FM software:
Compliance.
Mobile.
Billing.
Scorecarding.
Compliance
In today's increasingly litigious environment, it's crucial that risk is managed in a way that's efficient for all parties yet effective in keeping everyone properly protected. Retail brands of all sizes are realizing that contractor compliance is a must-have part of any FM program.
When contractors come to a store to do work, they must be properly insured, certified, and meet all other specific requirements from that company. But how can FMs be assured that everyone coming to their location is up-to-date with everything and in compliance? For example, how does an FM know whether the electrician doing work didn't have its insurance expire the prior week?
Compliance management solutions let FMs capture all the relevant credentials for their contractor base and monitor them. But there's a tremendous benefit from some of these solutions for the contractors themselves. Previously, a contractor needed to provide their paperwork to each of their customers, in different formats, over and over. Now, with more retailers using the leading FM solutions and their compliance management offerings, contractors can upload their credentials once and have them be available to most if not all of their clients.
By consolidating their information, having it automatically track renewal dates, and alerting them on new requirements or missing data, contractors can dramatically reduce the time spent on paperwork, ensure they get started on their jobs quicker and eliminate lost opportunities due to compliance miscues.
Mobile
Like everywhere in the business sector, mobile is impacting the facilities management arena in a big way. With both IOS (Apple) and Android apps, many facilities managers have newfound 24/7 access to key aspects of their repair and maintenance operations. With mobile FM apps, work orders can be created, contractors can be reassigned and service request statuses can be checked, regardless of the time or even an FM's location. Work gets done faster as there's no longer need to wait until one is back at a desk in front of a computer – or worse, wait until Monday to access the 'system.'
But there are a number of related mobile innovations geared directly towards contractors that also ensure work gets done faster and more efficiently. Three areas that are seeing expanding use by contractors are via mobile devices related to on-site automated check-ins and check-outs, issue-based photo capture and contractor-initiated work orders.
Facilities managers are often at a loss as to when contractors actually arrive on-site. Store managers have to be bothered to track and monitor arrivals and job completions, or contractors must wait to manually check in to someone in person. This delays issue resolution and wastes time for everyone.
By leveraging GPS technologies, contractors can simply check-in when they arrive on-site, get right to work, and check-out upon job completion, all on their mobile device. Even if a contractor forgets to check-out, mobile devices can auto-check-out based on his GPS coordinates relative to the store's location. This way, everything's logged properly, times are attached to the work order, time spent on-site for billing purposes is automatically calculated, and the work order process becomes more efficient.
Mobile devices also have proven to be a powerful way to capture more detail about an issue or on-site problem. With a camera in everyone's pocket these days, it's easy for contractors to demonstrate a job's successful completion.
Modern apps enable contractors to take before and after, and if appropriate during, pictures of the issue, creating a record of exactly what's been done. Importantly, the pictures can be added to the work order record so all information is there, eliminating any issues around disputes on what may or may not have been done, how severe the original problem actually was, and the state of the fix.
Another important way to slash issue resolution time is to enable contractors to create work orders themselves. There are mobile apps that allow approved contractors to initiate work orders for specified jobs, within not-to-exceed (NTE) cost limits, without waiting for a formal service request.
There are a number of ways this can prove beneficial for everyone. For example, a snow plowing contractor can be set up to be allowed to plow a store's parking lot when a storm occurs. Once on-site, the contractor can simply create the work order itself with a mobile app and get to work. The store manager gets his lot plowed quicker and without requiring any intervention. The contractor doesn't have to wait for permissions or approvals, so can get to work and get more jobs done, boosting revenue.
A further mobile-based advantage from contractor-initiated work order apps is when a contractor is resolving one problem and identifies another. Again, given the appropriate permissions, a newfound issue that needs to be fixed can be addressed immediately when discovered, eliminating the need to wait for a work order from the FM or store manager and unnecessary extra trip charges. The contractor may create a work order on the spot, and all relevant data is properly captured by the FM system as with any other work order. The retailer saves money while more quickly resolving its problem, and the contractor boosts revenue efficiently, a true win-win situation.
Billing
Another way that suppliers are benefitting from FM technologies relates to client billing. With scores to hundreds of clients, if not more, handling invoices, providing the necessary documentation and responding to questions, on top of the fact that each client may have its own particular processes, which means invoice management can be a nightmare.
However, by using service automation technologies for repair and maintenance issues, contractors can consolidate their billing process by billing the same way for all their clients using the same FM system. In some cases, contractors have even integrated their own systems directly into FM systems, expediting data transfer and eliminating any potential double entry errors. Moving to an automated process saves time and money for both retailers and contractors as information is centralized, common processes are used and paperwork is eliminated.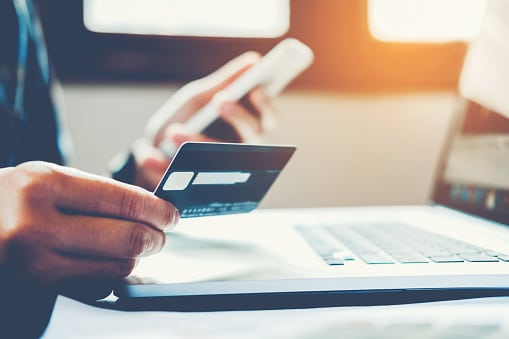 Scorecarding
Lastly, with all this data being collected by retailers and their FM systems, for the first time, there's an opportunity to objectively monitor supplier and contractor performance on a quantitative basis, to the benefit of all parties.
Too often, when reviewing how a contractor is performing, the facilities manager is forced to rely on subjective and qualitative factors. This, not surprisingly, can result in unproductive conversations and little actionable results. Now, some facilities management systems can generate objective performance measures on the actual work done by contractors, available to both contractors and FMs. With all metrics on the table, discussions can be more fruitful and importantly for contractors, they can see where they're being successful and where they're not, and with shared data, be able to understand and look into issues before sitting down with clients.
Such contractor scorecards allow everyone to focus on objective key performance indicators like on-time arrival rate, first-time completion rate, and work order dispatch confirmation rate. With data-based historical insights, true actionable insights become available to all.
Final Thoughts
More and more retailers are deploying or at least investigating the benefits of a modern FM system. There are plentiful use cases highlighting the hard dollar savings along with increased efficiencies and visibility across an FM program. Retailers and facilities managers not moving in this direction do so at their own peril.
But with the latest FM technologies, thousands of contractors are also seeing quantitative benefits from all these facilities management software deployments. By centralizing their credentials with compliance management technology, contractors vastly simplify how they handle their clients' requirements.
With mobile apps, suppliers can instantly check-in when on-site and create work orders for necessary work on the fly, via easy easy-to-use mobile apps, wherever they are. By taking advantage of system commonality across their clients, invoicing and billing is much easier, ensuring time is spent more efficiently and payments get made faster. And by capitalizing on the most sophisticated systems' advanced analytics and business intelligence, new insight, visibility, and objective performance monitoring drives improved results for and creates true partnerships between both retail FMs and their contractors.
Interested in learning more? Contact us for a free demo.